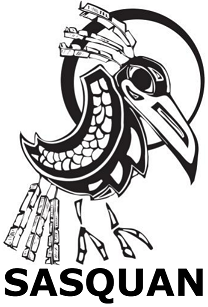 The Sasquan committee reports they have already received 2,300 ballots. How many more will come in by the time 2015 Hugo Awards voting closes at 11:59 p.m. (PDT) on July 31?
Will Sasquan break LonCon 3's record of 3,587 Hugo votes? That's what fans expect. While LonCon 3 had 2,882 supporting members, Sasquan already has 5,410 supporting members. Why else would a such a large number of people step up to buy supporting memberships? Surely it can't be just to read the Sad Puppy nominees in the Hugo Voter Packet.
There actually is one other possibility. Not only can supporting members vote in the Hugos, they also can buy a Site Selection membership and vote on where the 2017 Worldcon will take place. Four bids are vying for the right to host 2017 – Helsinki, Montreal, Nippon, and Washington D.C.
Site Selection voter turnout tends to peak when Eastern U.S. bids are in the race. Vincent Docherty's compilation (click here to open spreadsheet) shows 2,564 people voted on the 1995 site (Glasgow beat Atlanta), a record that still stands. Then 2,168 voted on the 2001 site (Philadelphia beat Orlando), and 2,094 voted on the 2004 site (Boston beat Charlotte). These races rank one-two-three as the highest vote counts ever.
What's more, quite often throughout Worldcon history the Site Selection vote count has vastly outnumbered the Hugo vote. (Although that was not true last year, when only 758 votes were cast to determine the 2016 Worldcon host.) Supporting members may do both, vote for the Hugos and in SiteSelection, but they often don't.
So we're all left waiting to discover the real reason behind the huge bump in supporting memberships.
The full press release follows the jump.