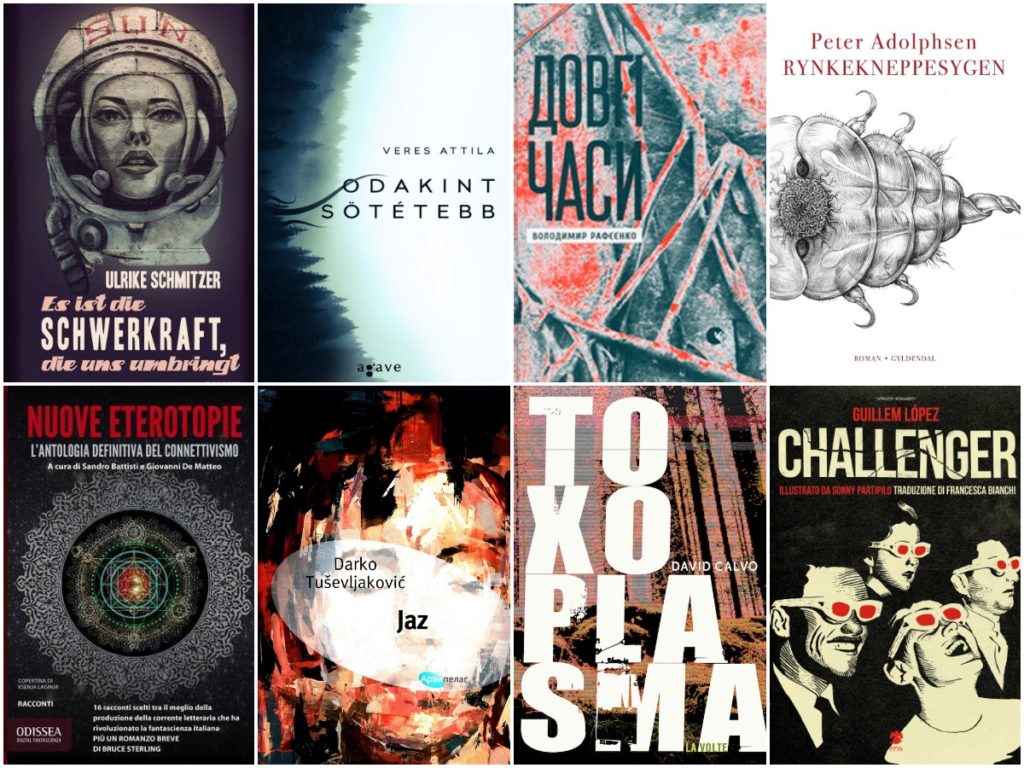 By Bence Pintér: There will be lists about the best science fiction, fantasy and horror books published this decade, but there won't be any list like this one: you will read about books which you probably won't be able to read, because they were mostly written in languages most people in the US never even heard about.
The last decade in Anglo-Saxon speculative publishing was a decade when everyone discovered stories different from the usual: stories about marginalized groups, LGBTQ people, people of colour or stories from China, to name just a few.
Now me and my fellow European fans, publishing professionals, and writers will present another set of unknown speculative stories: European stories from countries outside the Anglosphere. These stories are not just unknown to the English-speaking world, though. In Hungary, for example – but as I hear from the contributors, this is also the case elsewhere – the speculative fiction market is dominated by American and English writers in translation.
This spring I wondered: is there even any speculative fiction dealing with the future of Europe? The people of European countries? The European Union? I surveyed the English and American books and was unsatisfied. Apart from Dave Hutchinson's superb Fractured Europe Sequence, I did not find much. Then I thought: maybe in other languages… Then I decided that it would be even better to showcase not just stories about the future of Europe, but to show the world that European speculative fiction is a thing.
So, on the one hand, this list can help American publishers and agencies to find talented authors and interesting new voices from Europe, while, on the other hand, European SFFH publishers from each country can also find valuable work to publish in their respective markets – the EU even has a fund to support literary translations. Crazy!
To create this list, I contacted fans throughout Europe. I can't state that these were the best European speculative books in this decade, i.e. published between 2010 and 2019. I can only state that people I contacted found them remarkable. Special thanks goes to Mihaela Marija Perkovic from Croatia, who helped me to get in contact with a lot of other people who contributed to this list. I also have to thank Mike Glyer for publishing this article and providing me with contact information to contributors.
While here you will read about a lot of European countries, I could not find contributors from every country. I'm still looking for the most remarkable speculative books from this decade from Albania, Belarus, Belgium, Bosnia-Herzegovina, Cyprus, Iceland, Kosovo, Lithuania, Malta, Montenegro, Netherlands, North Macedonia, Norway, Slovakia, Sweden, Switzerland and Turkey. Originally, I did not wanted to include books which were written in English, but now I'm willing to expand this list with books from the UK and Ireland.
[Editor's note: WordPress will not display some special characters, therefore, with apologies, the most similar Latin character has been substituted.]
[The recommendations start after the jump.]
Continue reading