Expect Chandler Klang Smith and Robert Freeman Wexler to lead the audience into a circus of unearthly delights at the New York Review of SF Readings on March 11.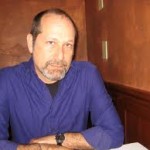 Robert Freeman Wexler will read from his recently-completed short novel, The Silverberg Business, a surreal detective story set on the Texas gulf coast in 1888. Wexler's latest published novel is The Painting And The City. He also has written a novella, "In Springdale Town," a novel, Circus of the Grand Design; and a chapbook of short fiction, Psychological Methods To Sell Should Be Destroyed.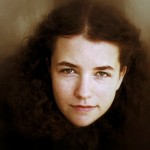 Chandler Klang Smith will read from her almost-completed second novel, tentatively titled Smog. Her first novel, Goldeland Past Dark, a weird tale of carnival performers, appeared in 2013. She is has worked as a reader for the Paris Review, and as the Events Coordinator for the KGB Bar.
The full press release follows the jump.