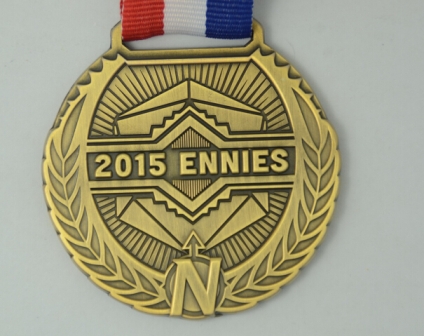 Nominees for the ENnies, the Gen Con EN World RPG Awards, and Judges Spotlight Winners have been announced. The ENnies celebrate excellence in tabletop roleplaying gaming. Voting runs from July 4 to July 14. The winners will be presented July 31.
Judges' Spotlight Winners
Best Adventure
Best Aid/Accessory
Best Art, Cover
Best Art, Interior
Best Blog
Best Cartography
Best Electronic Book
Best Family Game
Best Free Product
Best Game
Best Miniature Product
Best Monster/Adversary
Best Podcast
Best Production Values
Best RPG Related Product
Best Rules
Best Setting
Best Software
Best Supplement
Best Website
Best Writing
Product of the Year
(**) Nominee replaced Mass Effect
Update 06/30/2015: Mass Effect has been removed as a nominee in three categories. Replacement nominees will be selected. See details here. // The three new nominees have been announced. They have been added above.