Joye Murchison Kelly and Dorothy Roubicek Woolfolk have been selected to receive the 2018 Bill Finger Award for Excellence in Comic Book Writing.
The selection was made by a committee chaired by writer-historian Mark Evanier, Charles Kochman (executive editor at Harry N. Abrams, book publisher), comic book writer Kurt Busiek, artist/historian Jim Amash, cartoonist Scott Shaw!, and writer/editor Marv Wolfman.
"We're really excited about this one," Evanier explains. "The comic book industry employed too few women in its early decades. Back when this year's honorees were active, their gender was horribly unrepresented among the creative talents that made the comics—and what few there were went totally unrecognized. The work of these two extraordinary ladies deserves to be acknowledged and celebrated."
---
Joye Hummel Murchison Kelly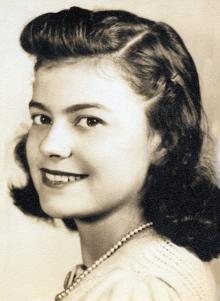 Joye Hummel Murchison Kelly was 20 years old in 1944 when she began working for Dr. William Moulton Marston on Wonder Woman. She had recently graduated from the Katherine Gibbs School in New York, where she had taken a psychology class from Dr. Marston. He had written almost all the scripts for his Amazon Princess and found himself in need of an assistant writer he could school in the precise way he wanted the heroine depicted, and Joye Hummel, as she was then named, learned quickly. Soon she was writing scripts on her own, mainly in Marston's New York office, where she also worked alongside Wonder Woman's artistic creator, Harry Peter. Like Marston's own stories, her work appeared in three publications—Wonder Woman, Sensation Comics, and Comic Cavalcade—under the house byline "By Charles Moulton," and none of it was credited to her. Her work appeared until 1947, and much of it has recently been reprinted to the delight of current readers. Ms. Kelly and her husband Jack will be traveling to Comic-Con so that she may accept her award in person and also appear on Saturday afternoon for a special spotlight interview: her first-ever visit to a comic book convention.
---
Dorothy Roubicek Woolfolk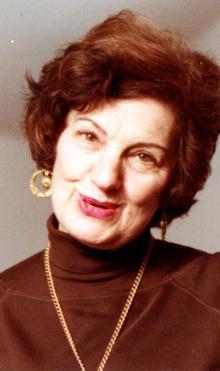 Dorothy Roubicek Woolfolk (1913–2000) served as a writer/editor from 1942 to 1944 at All-American Publications, which was allied with (and soon absorbed by) the firm now known as DC Comics. She later worked, again as a writer/editor, for Timely Comics (now known as Marvel) and EC Comics. Much later, in the 1970s, she returned to comic book editing for DC, supervising, among others, Wonder Woman, Young Romance, and Superman's Girl Friend, Lois Lane. For all these companies, she occasionally freelanced scripts, working on her own or with her husband, the prolific writer William Woolfolk. Though much of her work was on so-called "girls' comics" like the romance titles, she wrote for a great many superhero and adventure comics and is often credited with adding the element of Kryptonite to the Superman mythos. In her 1970s stint at DC, she discovered and gave work to a great many new writers and artists, both male and female. Her Finger Award will be accepted by her daughter, Donna Woolfolk Cross who, as a bestselling author herself, continues the family tradition.
---
The Bill Finger Award was created in 2005 via a proposal from the late comic book legend Jerry Robinson. "It's to recognize and salute writers for a body of work that has not received its rightful reward and/or recognition," says Evanier. "Even though the late Bill Finger now finally receives credit for his role in the creation of Batman, he's still the industry poster boy for writers not receiving proper reward or attention."
The Bill Finger Award honors the memory of William Finger (1914-1974), who was the first and, some say, most important writer of Batman. Many have called him the "unsung hero" of the character and have hailed his work not only on that iconic figure but on dozens of others, primarily for DC Comics.
The awards will be presented during the Eisner Awards ceremony on Friday, July 20.