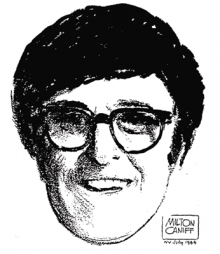 The 2019 recipients of the Bob Clampett Humanitarian Award are Edgardo Miranda-Rodriguez, Kyung Jeon-Miranda, and Lisa Wood. The awards will be presented by Ruth Clampett (Bob's daughter) during the Eisner Awards ceremony on July 19.
---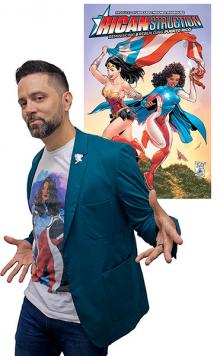 Edgardo Miranda-Rodriguez, creator of the Puerto Rican superhero La Borinqueña, independently published the benefit anthology Ricanstruction: Reminiscing & Rebuilding Puerto Rico, featuring DC Comics characters teaming up with La Borinqueña as a response to Hurricane Maria.
Ricanstruction has thus far raised over $200,000 for the La Borinqueña Grants Program, run by Kyung Jeon-Miranda, awarding grants last fall to local grassroots organizations in Puerto Rico.
This summer they both continue their philanthropic efforts to award more grants.
---
Lisa Wood (a.k.a. comics artist Tula Lotay), founded Thought Bubble in Leeds, England. Although the most visible aspect of Thought Bubble is a yearly comics festival, it conducts activities year-round. Activities include a young people's comic book awards at select schools, special autism services, Rainbow Age LGBTQ reading group events, an annual anthology (distributed internationally by Image) whose profits go to a disadvantaged children's charity, distribution of free graphic novels to libraries, a two-day academic conference, and more.
---
Comic-Con International's Humanitarian Award is presented in the name of famed animator Bob Clampett, who created the TV series Beany and Cecil, designed such popular characters as Porky Pig and Tweety Bird, and directed 84 classic Warner Brothers cartoons. Clampett was a regular guest a Comic-Con in the 1970s and early 1980s. After his death in 1984, the humanitarian award was created to honor those people in comics and the popular arts who have worked to help others. The recipient is chosen by the Comic-Con committee.