The Academy of Interactive Arts & Sciences (AIAS) presented the 22nd annual D.I.C.E. awards on February 14 at a ceremony following the 2019 D.I.C.E. (Design, Innovate, Communicate, Entertain) Summit.
God of War by developer SIE Santa Monica Studio and publisher Sony Interactive Entertainment won Game of the Year and eight other categories. The game takes players on a journey as the Spartan warrior Kratos, a man living outside the shadow of the gods, who with his son Atreus, venture into the brutal Norse wilds and fight to fulfill a deeply personal quest.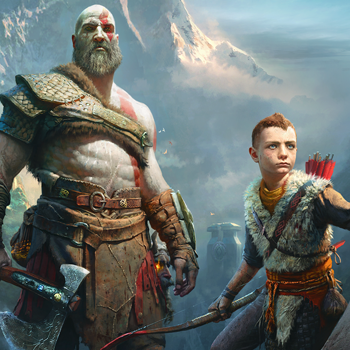 The D.I.C.E. Awards also celebrated Bonnie Ross, Microsoft Corporate Vice President and Head of 343 Industries, which oversees the Halo franchise, with the special honor of being the 2019 recipient of the Academy's Hall of Fame Award.
The AIAS membership honored video games in 23 award categories:
Game of the Year
God of War (Sony Interactive Entertainment/SIE Santa Monica Studio)
Outstanding Achievement in Game Direction
God of War (Sony Interactive Entertainment/SIE Santa Monica Studio)
Outstanding Achievement in Game Design
God of War (Sony Interactive Entertainment/SIE Santa Monica Studio)
Portable Game of the Year
Florence (Annapurna Interactive/Mountains)
Outstanding Achievement for an Independent Game
Celeste (Matt Makes Games)
Immersive Reality Game of the Year
Immersive Reality Technical Achievement
Tónandi (Magic Leap/Magic Leap and Sigur Rós)
Outstanding Achievement in Online Gameplay
Strategy/Simulation Game of the Year
Into the Breach (Subset Games)
Sports Game of the Year
Mario Tennis Aces (Nintendo Co., Ltd./Camelot Co. Ltd.)
Role-Playing Game of the Year
Monster Hunter: World (Capcom)
Racing Game of the Year
Forza Horizon 4 (Microsoft Studios/Playground Games)
Fighting Game of the Year
Super Smash Bros. Ultimate (Nintendo/Sora Ltd./Bandai Namco Studios Inc.)
Family Game of the Year
Unravel Two (Electronic Arts/ColdWood Interactive)
Adventure Game of the Year
God of War (Sony Interactive Entertainment/SIE Santa Monica Studio)
Action Game of the Year
Celeste (Matt Makes Games)
Outstanding Technical Achievement
Red Dead Redemption 2 (Rockstar Games)
Outstanding Achievement in Story
God of War (Sony Interactive Entertainment/SIE Santa Monica Studio)
Outstanding Achievement in Sound Design
God of War (Sony Interactive Entertainment/SIE Santa Monica Studio)
Outstanding Achievement in Original Music Composition
God of War (Sony Interactive Entertainment/SIE Santa Monica Studio)
Outstanding Achievement in Character
God of War – Kratos (Sony Interactive Entertainment/SIE Santa Monica Studio)
Outstanding Achievement in Art Direction
God of War (Sony Interactive Entertainment/SIE Santa Monica Studio)
Outstanding Achievement in Animation
Marvel's Spider-Man (Sony Interactive Entertainment/Insomniac Games)