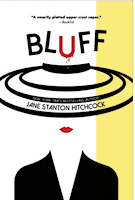 The 2019 Dashiell Hammett Award for Literary Excellence in Crime Writing has been announced by the International Association of Crime Writers (North American Branch).
Winner
Bluff, by Jane Stanton Hitchcock (Poisoned Pen Press)
Other Nominees
The Adventure of the Peculiar Protocols, by Nicholas Meyer
(Minotaur Books)
Blood Relations, by Jonathan Moore (Mariner Books)
The Murals, by William Bayer (Severn House)
Norco '80: The True Story of the Most Spectacular Bank Robbery in American History, by Peter Houlahan (Counterpoint)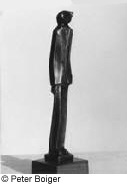 Judges: Marina Endicott (Author), Rob Vollmar (Book Editor, World Literature Today), Deborah Dundas (Book Reviewer, Toronto Star)
Since 1991, the North American Branch of the International Association of Crime Writers has presented the Hammett trophy to the book of the year that best represents the conception of literary excellence in crime writing. The book may be fiction, non-fiction, or a graphic novel, the primary theme of which must be crime or the effects of crime. True crime is eligible.