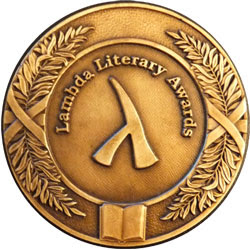 The 31st Annual Lambda Literary Award finalists ("Lammys") have been announced. The awards celebrate achievement in lesbian, gay, bisexual, and transgender (LGBT) writing. Winners will be announced at a ceremony on June 3.
This year's finalist were selected by a panel of more than 60 literary professionals from over 1,000 book submissions by over 300 publishers.
The categories with nominees of genre interest are reported below. The full list of 24 categories is here.
LGBTQ Anthology
LGBTQ Children's/Young Adult
LGBTQ SF/F/Horror
Lesbian Mystery
A Matter of Blood, Catherine Maiorisi, Bella Books
A Study in Honor: A Novel, Claire O'Dell, HarperCollins / HarperVoyager
A Whisper of Bones: A Jane Lawless Mystery, Ellen Hart, Minotaur Books
Alice Isn't Dead: A Novel, Joseph Fink, Harper Perennial
Gnarled Hollow, Charlotte Greene, Bold Strokes Books
The Locket, Gerri Hill, Bella Books
Secrets of the Last Castle, A. Rose Mathieu, Bold Strokes Books
Stolen: A Kieran Yeats Mystery, Linda J. Wright, Cats Paw Books