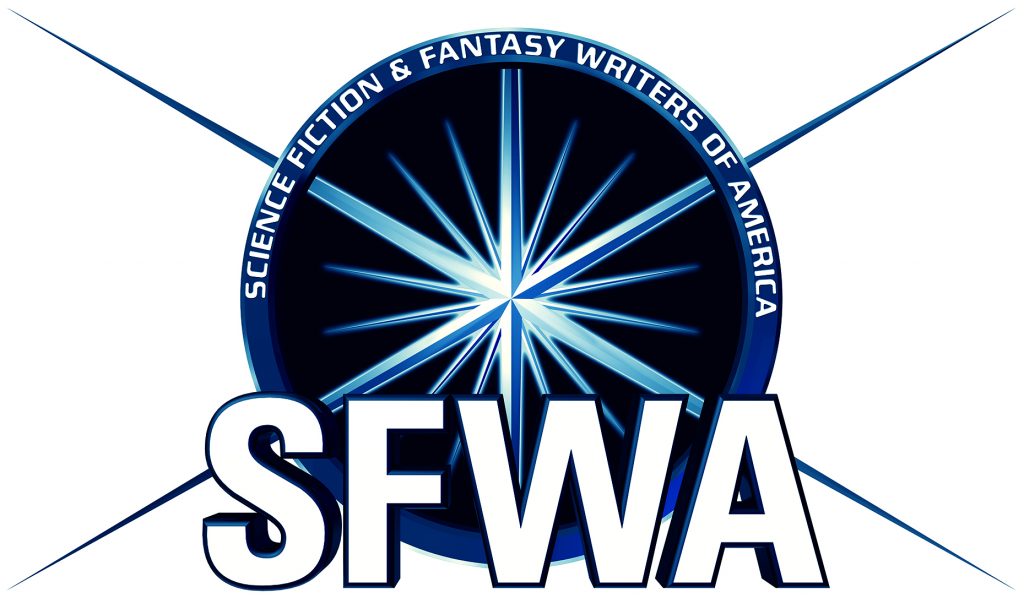 Science Fiction & Fantasy Writers of America posted the outcome of its 2019 officer elections.
President: Mary Robinette Kowal (unopposed)
Secretary: Curtis Chen (unopposed)
Director-at-Large: 3 Open Positions
Andy Duncan
Jeffe Kennedy
Sarah Pinsker
Runners-up: James Beamon, Tobias Buckell, John Chu, Walter L. Fisher, Kevin McLaughlin, Peng Shepherd, Eric James Stone, William Alan Webb
Board vacancy also filled: Tobias Buckell has been asked to fill the position left vacant by Lawrence Schoen's resignation.
The SFWA Board and staff also thanked the volunteers who make up the Elections Committee: Fran Wilde (Chair), Matthew Johnson (Member), Laura Anne Gilman (Member), Maurice Broaddus (Member), and Kate Baker (Executive Director & Adviser).
[Thanks to JJ for the story.]