The 2019 inductees to the National Toy Hall of Fame have been announced – Matchbox Cars, the collectible cardgame Magic: The Gathering, and the coloring book.
About Matchbox Cars: Lesney Products debuted Matchbox Cars in England in 1953, and they sped past earlier competitor toy cars by combining high-quality with low prices. The cars appeared in the United States in 1954 and, by 1960, Matchbox sold more than 100 million units annually. They faced stiff competition from Hot Wheels (brought to market by toymaker Mattel in 1968 and inducted into the National Toy Hall of Fame in 2011), and launched their own "superfast" line of cars in response. In 1997, Mattel purchased the Matchbox Cars line, uniting them under the same banner as their longtime rival. Matchbox Cars remain a top seller for Mattel.
Says Chief Curator Christopher Bensch, "Matchbox Cars revolutionized the toy car industry after their introduction, and the name 'Matchbox' has become synonymous with miniature cars. It's only fitting that they join the Toy Hall of Fame to sit in the winner's circle alongside Hot Wheels, the other titan of the field."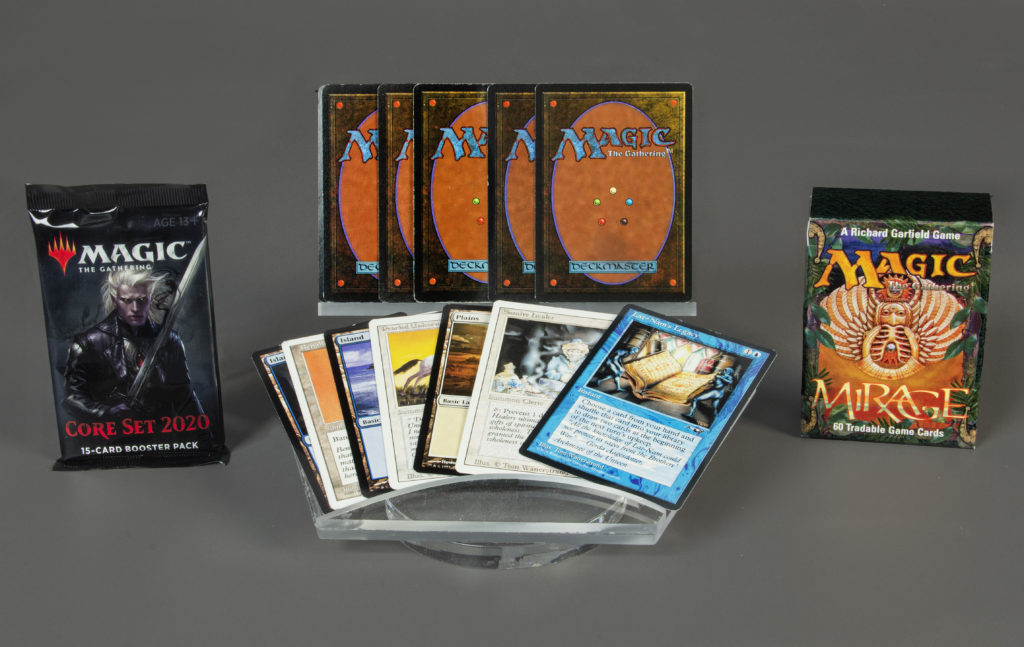 About Magic: The Gathering: Wizards of the Coast published Magic: The Gathering in 1993, and the uniquely collectible card game became so successful that the firm could not meet demand at first. The game—which draws on popular fantasy themes—requires both chance and skill to defeat opponents in one-on-one battles, encouraging players to collect new cards and to refine their deck and strategies. It continues to evolve and produce new sets of cards and storylines.
Says Curator Shannon Symonds, "Magic: The Gathering changed the landscape of collectible card gaming with its introduction more than 25 years ago, and it's become a part of pop culture—leading to book series, electronic games, and even a series on Netflix. The fact that it continues to maintain popularity is a testament to its revolutionary gameplay and constant evolution, making it engaging for beginners and experts alike."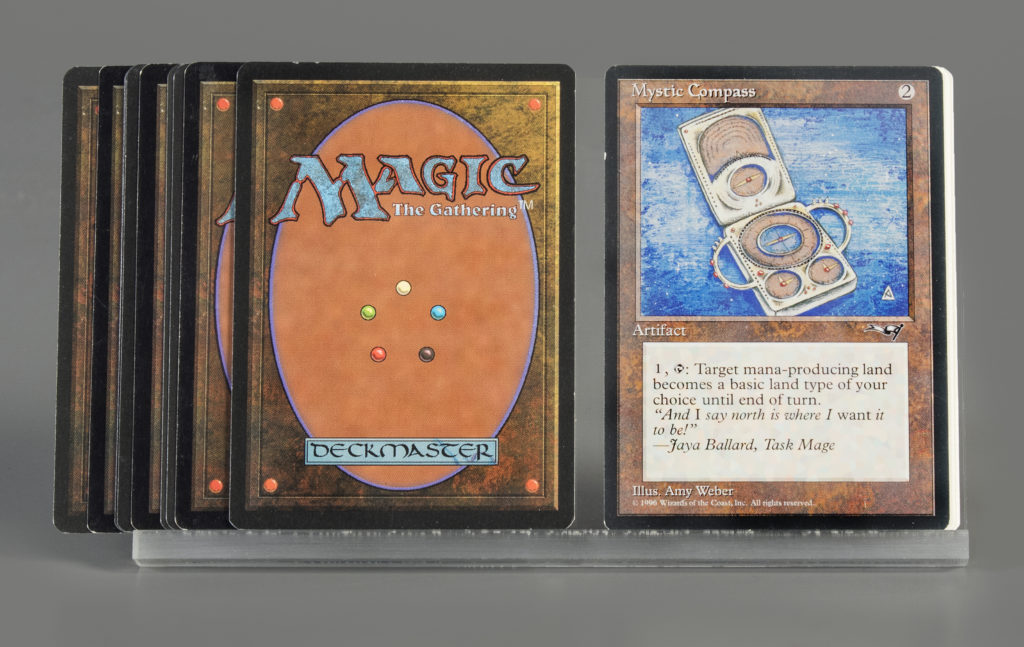 Symonds also reminisced about youthful experiences playing Magic for the Museum's blog.
I'd like to say that Magic is one of those games that's easy to learn and difficult to master, but that would be a lie. It's just difficult, period. Yes, you can learn the overarching rules quickly, but every card has its own properties and performs individual actions. If it's not the most basic of basic lands, you're going to need to read the instructions on every single card as you play it. Some cards can even overturn the game's main rules.

In fact, Magic is so intricate that it was recently named the most complex game in history, and the first where determining the outcome of a match is non-computable even with our most sophisticated programs. There are simply too many possible outcomes to predict with any level of accuracy. This might actually be of little surprise, considering the game was created by mathematician and inventor Richard Garfield, who drew heavily from pen-and-paper role-playing games such as Dungeons & Dragons.
About Coloring Book: Coloring books appeared in America as an outgrowth of European educational reforms, but McLoughlin Brothers, a New York printing company, is credited as the coloring book's inventor. Educators now use coloring books to teach such essential and diverse subjects as history, geography, and even geometry. Though often thought of as a children's activity, more complex coloring books aimed at adults became increasingly popular in the 2000s.
Curator Nic Ricketts says, "People have expressed their creativity by adding color to shapes and images for much more than 100 years, and coloring books have provided educational and calming benefits to children and adults for more than a century."
[Based on a press release.]