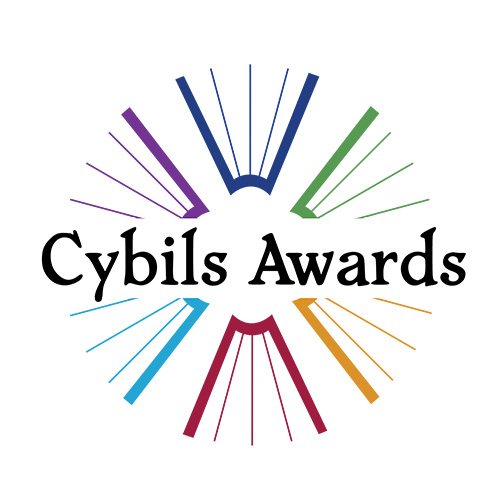 The 2020 finalists for the Cybils (Children's and Young Adults Bloggers' Literary Awards) were announced on January 1.
The Cybils Awards aims to recognize the children's and young adult authors and illustrators whose books combine the highest literary merit and popular appeal. If some la-di-dah awards can be compared to brussels sprouts, and other, more populist ones to gummy bears, we're thinking more like organic chicken nuggets. We're yummy and nutritious.
Here are the results from the speculative fiction categories, plus books of genre interest in the graphic novel categories.
ELEMENTARY/MIDDLE-GRADE SPECULATIVE FICTION
A Wish in the Dark by Christina Soontornvat
In this mix of magic and Thai culture, with inspiration from Les Miserables, orphaned Pong escapes the prison where he was born with the help of his friend Somkit, who doesn't make it out. Pong is now a fugitive from the government, marked as a criminal forever by his prison tattoo. The Governor who promised order and goodness has become a dictator, providing magical orbs of colored light only to those who faithfully follow his ever-increasing number of rules. Pong is a boy version of Jean Valjean as he finds himself condemned to be always on the run. Eventually he learns the lesson: "You can't run away from darkness. It's everywhere. The only way to see through it is to shine a light." And that is just what he does. This exciting story with an unusual setting and a positive message about light that conquers darkness and change that is difficult and costly but always possible will win readers' hearts!
Curse of the Night Witch (Emblem Island) by Alex Aster
On Tor's island, most kids bear the physical marks of their destiny. When Tor wishes his leadership emblem gone, he wakes to find a curse in its place, and his lifeline shortened to almost nothing. Two other kids quickly become contaminated by the curse. To save their lives, they must find the legendary Night Witch. Their only guide is the stories told about her, and the journey takes them through fearsome dangers from magical creatures and treacherous terrain. The stories of the Night Witch are rooted in tales told to the author by her Columbian grandmother, which makes the book even more appealing. Readers will love the wildly extravagant world-building, the solid friendships between the kids and their bravery. On top of that, there's thought-provoking considerations of destiny, and a powerful and nuanced final confrontation.
Eva Evergreen, Semi-Magical Witch by Julie Abe
Eva Evergreen has set off on her own to take on her first station as a witch in the town of Auteri to prove herself on her Novice quest. While she does her best, she only seems to have a small pinch of magic and often overdoes it without achieving the result she hoped for. When a magical storm heads towards the town, Eva must use ingenuity and find a way to protect her town and the friends she has made in it. A charming and serendipitous tale, Eva Evergreen, Semi-Magical Witch will capture your heart, make you laugh and have you cheering for her to accomplish her goal of becoming a Novice Witch. She proves that just a pinch of magic mixed with hard work and a little creativity can go a long way.
In the Red by Christopher Swiedler
Michael dreams of joining the Rescue Service, which protects the public from the many dangers of living on Mars. But those dreams are dashed when he suffers a panic attack during his first test on the surface and keeps having them whenever he dons a spacesuit. He and his best friend sneak out to the surface in an attempt to prove he can overcome his anxiety, but it goes very wrong when a solar flare strands them out in the middle of nowhere with limited resources. The dangers of Mars are very real, and Michael worries another panic attack might doom them. Both the physical and the emotional stakes of this story are incredibly high as Michael uses his scientific smarts to conquer the dangers of Mars' surface while struggling to understand and deal with his anxiety. It's a high-octane survival story packed with peril that keeps the reader frantically turning the pages!
Mulan: Before the Sword by Grace Lin
When Mulan's sister is bitten by a deadly nine-legged spider, Mulan joins forces with a healer who turns out to be the immortal Jade Rabbit to gather the ingredients for a healing potion. Then the evil White Fox intervenes to stop Mulan and Rabbit, and a prophecy about a member of the Hua family saving the emperor turns out to be at the heart of it all. Enormous challenges face Mulan and Rabbit; will they be able to make the antidote in time or will the White Fox prevail? Though she doubts herself, Mulan faces many challenges without immortal help, allowing her strengths and courage to shine through. As she did in her Where the Mountain Meets the Moon series, Lin integrates Chinese folktales beautifully into the story, each placed carefully to move the story forward to its fitting conclusion, and the end result is a joyous fantasy full of heart.
Rival Magic by Deva Fagan
Antonia dreams of being a great wizard, even if her wizarding skills aren't so great, and she gets her chance when Master Betrys takes her on as an apprentice. Then Moppe, the young new scullery maid, arrives with secrets and powerful budding wizard abilities of her own, earning her a place as another apprentice. When Master Betrys is arrested, these two wildly different, yet equally fierce and determined girls must put their jealousy and arrogance aside to find a magical relic that may help them save their teacher and home. Rival Magic takes readers on a fun adventure, rife with magic and mayhem, and full of unexpected twists, fantastical elements, and a lot of heart. The two smart, capable female leads will delight, the unique take on wizardry will captivate, and readers will walk away from Rival Magic inspired to follow their hearts and forge their own paths.
Thirteens by Kate Alice Marshall
Eleanor has come to live with her aunt in an old, illogical mansion on the edge of the perfectly picturesque town of Eden Eld, a place her mother told her never, ever to go. She knows not to talk about the things she sees and hears that no one else can – but when she meets two kids at school who see them too, including a flame-eyed dog, a bone crow, and a cat of ashes, she finds out that they share more than just a birthday. All three are turning 13 on Halloween, and in this perfect town, this means they only have a few days to save themselves from the horrible bargain that's at the heart of the town's perfection, a bargain in which they are slated to die. The suspense mounts as, in true fairytale fashion, the kids have to figure out how to bend the rules in order to make it through to an ending that is both hard won and deliciously uncertain. It's perfect for those who like brave friends confronting old and twisted magic in the real world!
YOUNG ADULT SPECULATIVE FICTION
Burn by Patrick Ness
Fans of Patrick Ness will rejoice over this newest title—now he's bringing us stories about DRAGONS! In this novel, he creates a realistic world set in Cold War America. Sarah Dewhurst and her father have been struggling to keep their small farm operating after the death of Sarah's mother. In order to get the help they need without paying for (more expensive) human workers, Sarah's father hires a blue dragon from the Russian Wastes to help prepare the fields for planting. Not only is the dragon problematic because of the tenuous peace between humans and dragons, he is a "Russian" blue dragon. Sarah and her father are poor enough to need a dragon's help to keep their farm afloat, but that's not their only challenge: Sarah's mother was Black and her father is white, and in the Pacific Northwest of 1957, this creates a host of added difficulties for their family. To make matters even worse, this dragon brings word of an apocalyptic prophecy that involves Sarah and their farm. With the strong writing readers have come to expect from Ness, excellent character development, and an exciting multiverse twist, this is a must-read.
Cemetery Boys by Aiden Thomas
When his family bans him from performing the ritual that would give him the supernatural abilities of a brujo, Latinx trans boy Yadriel stubbornly performs the ritual in secret, but things don't go exactly as planned… He accidentally summons the wrong spirit, the recently-deceased Julian Diaz, high school bad boy who is more than he seems. This story is full of heart, and while it doesn't shy away from heavier topics like transphobia and homophobia, it isn't a story about queer pain at all. This novel is hopeful, witty, and bright, and in many ways reads like a warm hug and is something many young queer readers will find comfort in.
Elatsoe by Darcie Little Badger, illustrated by Rovina Cai
Elatsoe is the riveting tale of an asexual Lipan Apache girl with the unique ability to summon the ghosts of dead animals. When her cousin visits her in a dream, warning her that he has been killed and needs to be avenged, she must embark on a dangerous quest to solve his murder – but luckily she has her family and friends on her side to support her along the way! This urban fantasy novel is rich in worldbuilding, fascinating magic systems, and loveable characters, as well as creepy villains and plot twists sure to shock readers! Eerie yet endearing, this exciting novel is a must-read for any teen thirsting for adventure.
Legendborn by Tracy Deonn
When Bree goes to an early college program, she never expected to join a secret society that dates back to the round table. As she learns more about the society and her own past, she begins to uncover secrets that could change her life. Bree is the kind of main character you instantly fall in love with, in the way that you will follow her to the end of the earth or the end of this incredible book. Legendborn weaves a tale of the history of America and the Legends of Arthur that is both exciting and insightful. This book will appeal to fantasy lovers both new and old, and hopefully, more readers will see themselves in Bree and this story.
Red Hood by Elana K. Arnold
Elana K. Arnold is an unapologetic feminist who pulls no punches and takes no prisoners. Her new book, Red Hood, is a brutal retelling of the Little Red Riding Hood fable but in her take on the story, Little Red saves herself. Bisou is a high school student who is attacked by a wolf in the woods the night of the homecoming dance. During the struggle, Bisou fights back and ends up killing the wolf. The next morning, a boy from her school is found dead in the woods in the same location as her fight with the wolf. As the story unfolds, you learn about Bisou's family heritage and more about the wolves in those woods. This story follows a similar pattern as the author's previous fractured fairy tale (Damsel), so expect a dark and very intense read. There are graphic depictions of sex and violence in this story, so it is not for every reader. However, before you shy away–our sisters and daughters and friends are learning about sex and violence in this world, sometimes in the worst possible way, and the author does us all a favor by calling that out clearly…. For those of us who appreciate compelling storytelling with a kick-ass female protagonist who fights against toxic masculinity and violence against women, this is a five-star read.
Sia Martinez and the Moonlit Beginning of Everything by Raquel Vasquez Gilliland
Sia Martinez and the Moonlit Beginning of Everything has been compared to Aristotle and Dante Discover the Secrets of the Universe meets Roswell. With its focus on the importance of family and friendships, its enveloping portrayal of adolescent growing pains, and its all-too-real and heartbreaking depiction of Mexican American experiences of racism in America, Sia fits these comparisons and more. Raquel Vasquez Gilliland deeply understands her characters, and there is something about Sia's voice and Gilliland's writing that feels so real, so raw, so engrossing.
The Guinevere Deception (Camelot Rising Trilogy) by Kiersten White
Guinevere is not who she seems in this refreshing take on the classic Arthurian legend. Sent to Camelot to marry King Arthur, Guinevere must learn how to navigate court life whilst protecting Arthur and coming into her own magic and courage. Guinevere is neither a helpless princess nor a simple plot device to further Arthur's story in this retelling, and with the addition of a little gender-swapping—reminiscent of White's epic The Conqueror's Saga—and LGBTQ+ characters, The Guinevere Deception is a delightful journey to a fantastical 5th to early 6th century Britain.