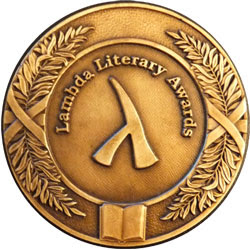 The 32nd Annual Lambda Literary Award ("Lammys") winners were announced online June 1.
The awards celebrate achievement in lesbian, gay, bisexual, and transgender (LGBT) writing. The winners were selected by a panel of over 60 literary professionals from more than 1,000 book submissions from over 300 publishers.
The winners of genre interest are reported below. See the winners in all 24 categories at the link.
LGBTQ Science Fiction/Fantasy/Horror
The Deep, Rivers Solomon, Daveed Diggs, William Hutson, and Jonathan Snipes, Gallery / Saga Press
LGBTQ Comics
Cannonball, Kelsey Wroten, Uncivilized Books
LGBTQ Nonfiction
In the Dream House, Carmen Maria Machado, Graywolf Press
In addition, three special honors were awarded:
Visionary Award
Honors those who, through their achievement and passionate commitment to writing have contributed positively and tangibly to the LGBTQ community.
Trustee Award
Given annually to an extraordinary individual who has broken new ground in the field of LGBTQ literature and culture.
Publishing Professional Award
Honors a distinguished individual in the community whose innovative work in the publishing industry promotes and promulgates LGBTQ literature.