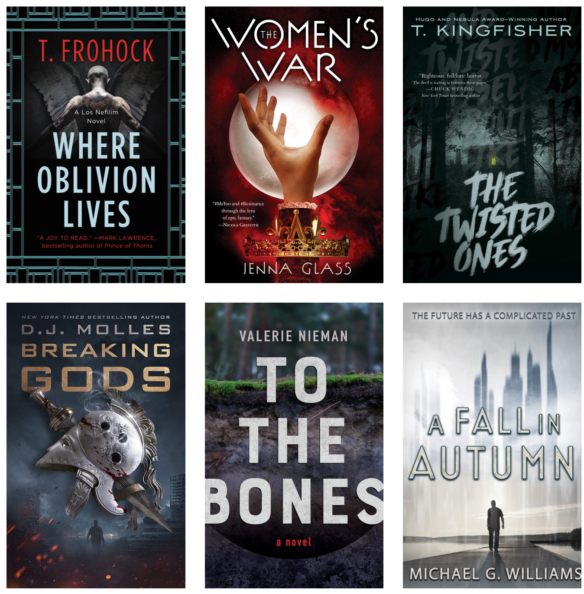 The 2020 Manly Wade Wellman Award for North Carolina Science Fiction and Fantasy shortlist was announced online June 29.
Where Oblivion Lives by T. Frohock (Harper Voyager)
The Women's War by Jenna Glass (Del Rey)
The Twisted Ones by T. Kingfisher (Saga Press)
Breaking Gods by D. J. Molles
To the Bones by Valerie Nieman (West Virginia University Press)
A Fall in Autumn by Michael G. Williams (Falstaff Books)
Ordinarily, the winner(s) would be announced at ConGregate on July 17, however, plans have not been finalized because the con is not being held in person this year.
The Manly Wade Wellman Award was founded in 2013 to recognize outstanding achievement in science fiction and fantasy novels written by North Carolina authors. The 2020 award covers novels published in 2019.
The award is named for long-time North Carolina author Manly Wade Wellman with the permission of his estate.
[Via Locus Online.]