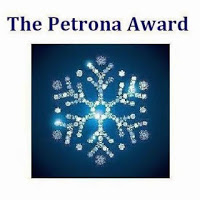 The shortlist for the 2020 Petrona Award for the Best Scandinavian Crime Novel of the Year was announced November 24.
The Courier by Kjell Ola Dahl, Translated by Don Bartlett (Orenda Books; Norway) 
Inborn by Thomas Enger, Translated by Kari Dickson (Orenda Books; Norway) 
The Cabin by Jørn Lier Horst, Translated by Anne Bruce (Michael Joseph; Norway)
The Silver Road by Stina Jackson, Translated by Susan Beard (Corvus; Sweden)
The Absolution by Yrsa Sigurðardóttir, Translated by Victoria Cribb (Hodder & Stoughton; Iceland) 
Little Siberia by Antti Tuomainen, Translated by David Hackston (Orenda Books; Finland)
The Petrona Award is open to crime fiction in translation, either written by a Scandinavian author or set in Scandinavia, and published in the UK in the previous calendar year. The award was established to celebrate the work of Maxine Clarke, one of the first online crime fiction reviewers and bloggers, who died in December 2012. Maxine, whose online persona and blog was called Petrona, was passionate about translated crime fiction but in particular that from the Scandinavian countries.
Normally, the award is handed out at CrimeFest in May, but since the event was cancelled, it will now be awarded in a virtual ceremony on December 3.
The winning author and the translator of the winning title will both receive a cash prize, and the winning author will receive a full pass to and a guaranteed panel at CrimeFest 2022.
[Thanks to Cora Buhlert for the story.]