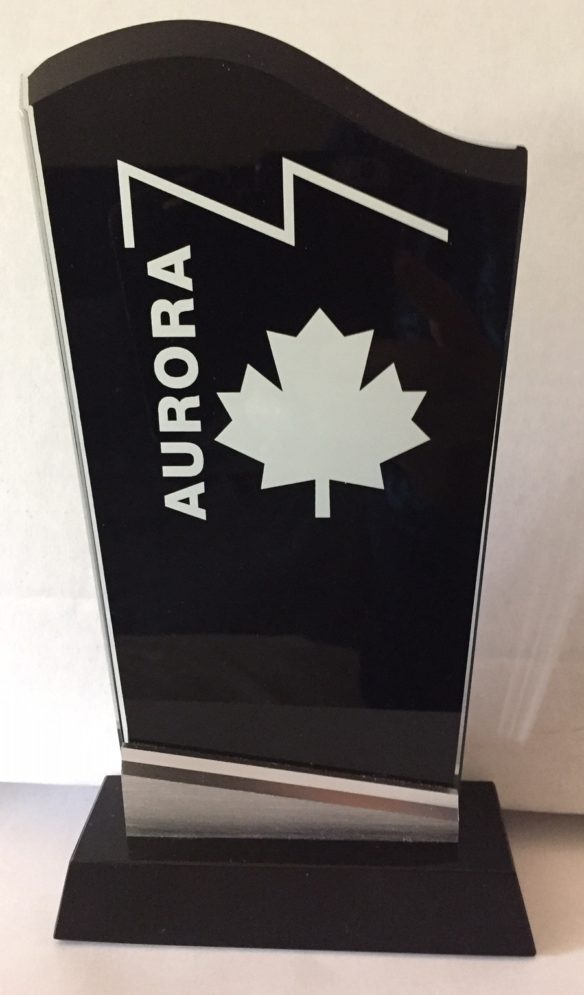 The 2021 Aurora Awards winners were announced during a virtual awards ceremony hosted by Can-con on October 16.
The awards are voted by members of the Canadian Science Fiction and Fantasy Association, for Science Fiction / Fantasy works done in 2020 by Canadians.
Best Novel
Mexican Gothic, Silvia Moreno-Garcia, Random House Publishing Group
Best Young Adult Novel
Flights of Marigold, Susan Forest, Laksa Media Groups Inc.
Best Novelette/Novella
"Tool Use by the Humans of Danzhai County", Derek Künsken, Asimov's Science Fiction Magazine, July/Aug
Best Short Story
"All Cats Go to Valhalla", Chadwick Ginther, Swashbuckling Cats: Nine Lives on the Seven Seas, Tyche Books
Best Graphic Novel/Comic
It Never Rains, Kari Maaren, webcomic
Best Poem/Song
"Nidhog", Jo Walton, The Book of Dragons, Harper Voyager
Best Related Work
On Spec Magazine, Diane L. Walton, Managing Editor, The Copper Pig Writers Society
Best Visual Presentation
The Umbrella Academy, Steve Blackman, Netflix
Best Artist
Samantha M. Beiko, cover for Flights of the Marigold, Laska Media Group
Best Fan Writing and Publication
Polar Borealis, Issues #13 to #16, edited by R. Graeme Cameron
Best Fan Related Work
When Words Collide, Randy McCharles, chair, online festival
Inductees to the Hall of Fame
Jean-Louis Trudel
Stan Hyde
Monica Hughes (Accepted on Monica's behalf by her daughter Adrienne Hughes)
The Hall of Fame trophy isn't given out, but instead travels from one Canvention to the next (as well as other locations) for display. The Inductees are given a plaque suitable for hanging with the image of the Trophy engraved on it, their names, and the year.