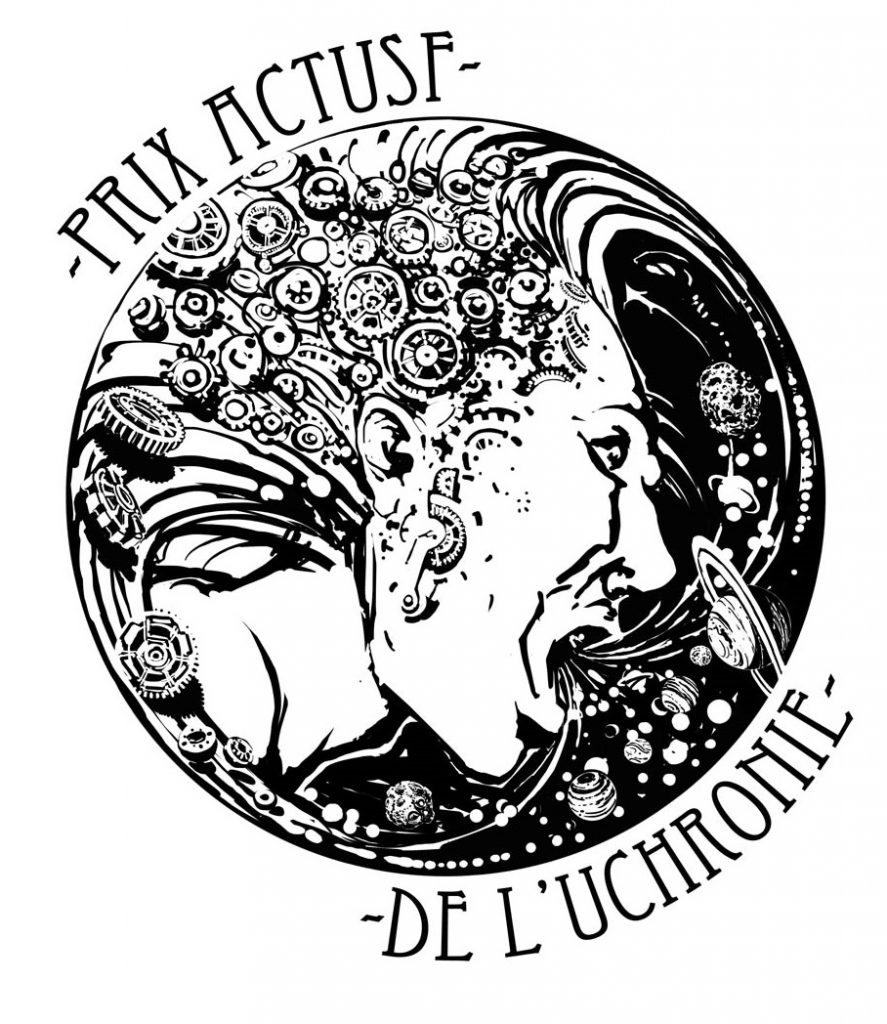 The shortlist for the 2021 Prix Actusf de l'Uchronie was revealed on October 22.
It is a juried award for work in a specialized segment of sff field, described in the Wikipedia:
Uchronia refers to a hypothetical or fictional time-period of our world, in contrast to altogether fictional lands or worlds. A concept similar to alternate history but different in the manner that uchronic times are not easily defined.
Middle-Earth and the Hyborean Age are examples of uchronic settings.
French publisher ActuSF gives the award in three categories:
The Literary Prize, rewarding essays and novels.
The Prix Graphisme, rewarding comics, covers and other pictorial initiatives.
The Special Prize, rewarding an original uchronic work, be it a game, an exhibition, etc.
Eligible works were those published or released in French between September 1, 2020 and June 30, 2021.
The winners will be announced in November and the prize awarded on December 4, 2021 at the La Dimension Fantastique bookstore in Paris.
Here is the list of nominees for the 2021 Prix ActuSF de l'Uchronie:
PRIX LITTÉRAIRE
Aucune terre n'est promise by Lavie Tidhar. (Unholy Land) Translation by Julien Bétan (Mnémos Label Mu)
Célestopol 1922 by Emmanuel Chastellière (L'Homme Sans Nom)
Lady Astronaute et Vers les étoiles by Mary Robinette Kowal. (The Calculating Stars) Translation by Patrick Imbert (Denoël Lunes d'encre)
Le Grand jeu by Benjamin Lupu (Bragelonne)
Le Mystère du Tramway hanté et Les tambours du dieu noir; followed by L'étrange affaire du djinn du Caire by P. Djèlí Clark. (The Haunting of Tram Car 015 and The Black God's Drums) Translation by Mathilde Montier (L'Atalante)
PRIX GRAPHIQUE
Horseback 1861 by Hasteda (Scénario) and Nikho (Design) (Ankama label 619)
Le Voyage extraordinaire T7, Cycle 3 – Vingt mille lieues sous les glaces 1/3 by Denis-Pierre Filippi (Scénario) Silvio Camboni (Design) (Glénat, collection Vents d'Ouest)
Les Chimères de Vénus T1 by Étienne Jung (Design), Alain Ayroles (Scénario) (Rue de Sèvres)
PRIX SPÉCIAL
Et si Napoléon, quatorze récits d'uchronies napoléoniennes, Anthology edited by Stéphanie Nicot (Mnémos)
For All Mankind Saison 2 (Apple TV) (French-subtitled version of the streaming series)
Les chroniques de St Mary by Jodi Taylor. (For the series The Chronicles of St. Mary's) Translation by Cindy Colin Kapen (HC éditions)
Traité de chronoportation d'Ostramus (Oneiroi) (A French-only work on Time Travel, ostensibly written by a time-traveler named Ostramus)
The 2021 award jury members are: Étienne Barillier, Bertrand Campeis, Karine Gobled, Hermine Hémon, Jean Rebillat and Jean-Luc Rivera.
[Thanks to JJ for identifying the English titles of translated works.]