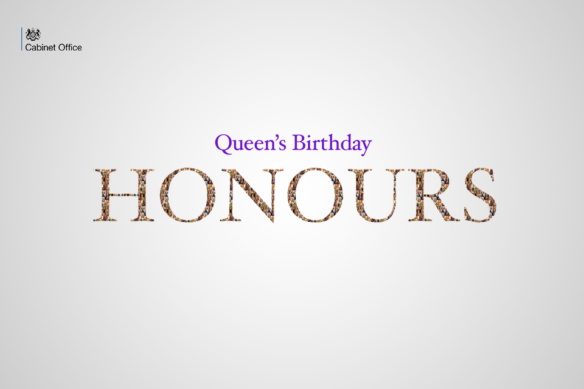 The 2021 Queen's Birthday Honours List for the United Kingdom came out June 11, and includes many celebrities and creators with sff credits.
Knight Bachelor
Jonathan Pryce, Actor, for services to Drama and Charity. His latest star turn is playing the late Duke of Edinburgh in the final seasons of The Crown, but his long career began in genre according to IMDB which lists his first role as a Police Constable in the Doomwatch TV series. He also appeared in Something Wicked This Way Comes (1983), Brazil (1985), as The Master in Comic Relief: Doctor Who – The Curse of Fatal Death (1999), in several Pirates of the Caribbean movies, as The High Sparrow in the Game of Thrones series, and in The Man Who Killed Don Quixote (2018).
Commander of the Order of the British Empire (CBE)
Rick Wakeman. Musician, presenter and author. For services to music and broadcasting. His most successful albums include two genre-inspired concept albums, Journey to the Centre of the Earth (1974), and The Myths and Legends of King Arthur and the Knights of the Round Table (1975), the first based on the same-titled science fiction novel by Jules Verne.
Lauren Child. Children's author and illustrator. For services to children's literature.
Philippa Gregory. For services to literature and charity in the UK and The Gambia. Author of many historical bestsellers, and of the fantasy The Order of Darkness series.
Officers of the Order of the British Empire
Lolita Chakrabarti. Actress and writer. For services to drama. Her genre screen credits include Beowulf: Return to the Shieldlands, and Jekyll and Hyde. She has been cast as Marin al'Vere in Amazon Prime Video's upcoming adaptation of The Wheel of Time series.
Alan Parsons. Studio engineer, songwriter, musician and producer. For services to music and music production. His discography includes I Robot.
Members of the Order of the British Empire
Ruth Wilson, for services to drama. She stars as Mrs. Coulter in His Dark Materials.
---
Another set of Queen's Birthday Honours was released by the Governor General of Australia, and recognizes two more performers with genre credits.
Member (Am) In The General Division Of The Order Of Australia
Christopher HEMSWORTH, NSW. For significant service to the performing arts, and to charitable organisations. Best known for playing Thor in many Marvel Studios productions.
Judi FARR, NSW. For significant service to the performing arts as an actor. She appeared in Farscape: The Peacekeeper Wars.