The Visual Effects Society named the winners of the 2021 VES Awards in a ceremony hosted by Patton Oswalt on April 6. The VES Awards recognize VFX artistry in 25 categories spanning film, TV, animation, commercials and video games.
Netflix thriller The Midnight Sky, Disney/Pixar's animated Soul, the Disney+ Star Wars spinoff series The Mandalorian, and Lovecraft Country each won multiple categories, while Peter Jackson received the VES Lifetime Achievement Award.
The winners of genre interest for the 19th annual VES Awards follow the jump. The complete list is here.
Outstanding Visual Effects in a Photoreal Feature
THE MIDNIGHT SKY
Matt Kasmir
Greg Baxter
Chris Lawrence
Max Solomon
David Watkins
Outstanding Visual Effects in a Photoreal Episode
THE MANDALORIAN, The Marshal
Joe Bauer
Abbigail Keller
Hal Hickel
Richard Bluff
Roy Cancino
Outstanding Visual Effects in an Animated Feature
SOUL
Pete Docter
Dana Murray
Michael Fong
Bill Watral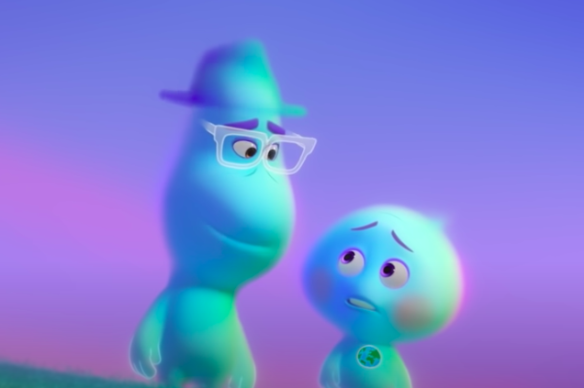 Outstanding Visual Effects in a Real-Time Project
GHOST OF TSUSHIMA
Jason Connell
Matt Vainio
Jasmin Patry
Joanna Wang
Outstanding Animated Character in a Photoreal Feature
THE ONE AND ONLY IVAN; Ivan
Valentina Rosselli
Thomas Huizer
Andrea De Martis
William Bell
Outstanding Animated Character in an Animated Feature
SOUL; Terry
Jonathan Hoffman
Jonathan Page
Peter Tieryas
Ron Zorman
Outstanding Animated Character in an Episode or Real-Time Project
THE MANDALORIAN; The Jedi; The Child
John Rosengrant
Peter Clarke
Scott Patton
Hal Hickel
Outstanding Created Environment in a Photoreal Feature
MULAN; Imperial City
Jeremy Fort
Matt Fitzgerald
Ben Walker
Adrian Vercoe
Outstanding Created Environment in an Animated Feature
SOUL; You Seminar
Hosuk Chang
Sungyeon Joh
Peter Roe
Frank Tai
Outstanding Created Environment in an Episode, Commercial, or Real-Time Project
THE MANDALORIAN; The Believer; Morak Jungle
Enrico Damm
Johanes Kurnia
Phi Tran
Tong Tran
Outstanding Virtual Cinematography in a CG Project
SOUL
Matt Aspbury
Ian Megibben
Outstanding Model in a Photoreal or Animated Project
THE MIDNIGHT SKY; Aether
Michael Balthazart
Jonathan Opgenhaffen
John-Peter Li
Simon Aluze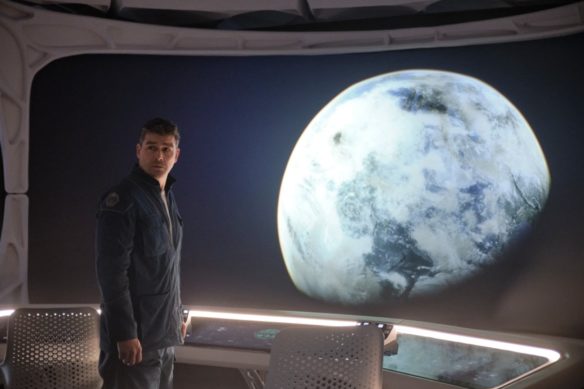 Outstanding Effects Simulations in a Photoreal Feature
PROJECT POWER
Yin Lai Jimmy Leung
Jonathan Edward Lyddon-Towl
Pierpaolo Navarini
Michelle Lee
Outstanding Effects Simulations in an Animated Feature
SOUL
Alexis Angelidis
Keith Daniel Klohn
Aimei Kutt
Melissa Tseng
Outstanding Effects Simulations in an Episode, Commercial, or Real-Time Project
LOVECRAFT COUNTRY; Strange Case; Chrysalis
Federica Foresti
Johan Gabrielsson
Hugo Medda
Andreas Krieg
Outstanding Compositing in a Feature
PROJECT POWER
Russell Horth
Matthew Patience
Julien Rousseau
Outstanding Compositing in an Episode
LOVECRAFT COUNTRY; Strange Case; Chrysalis
Viktor Andersson
Linus Lindblom
Mattias Sandelius
Crawford Reilly
Outstanding Special (Practical) Effects in a Photoreal or Animated Project
FEAR THE WALKING DEAD; Bury Her Next to Jasper's Leg
Frank Iudica
Scott Roark
Daniel J. Yates