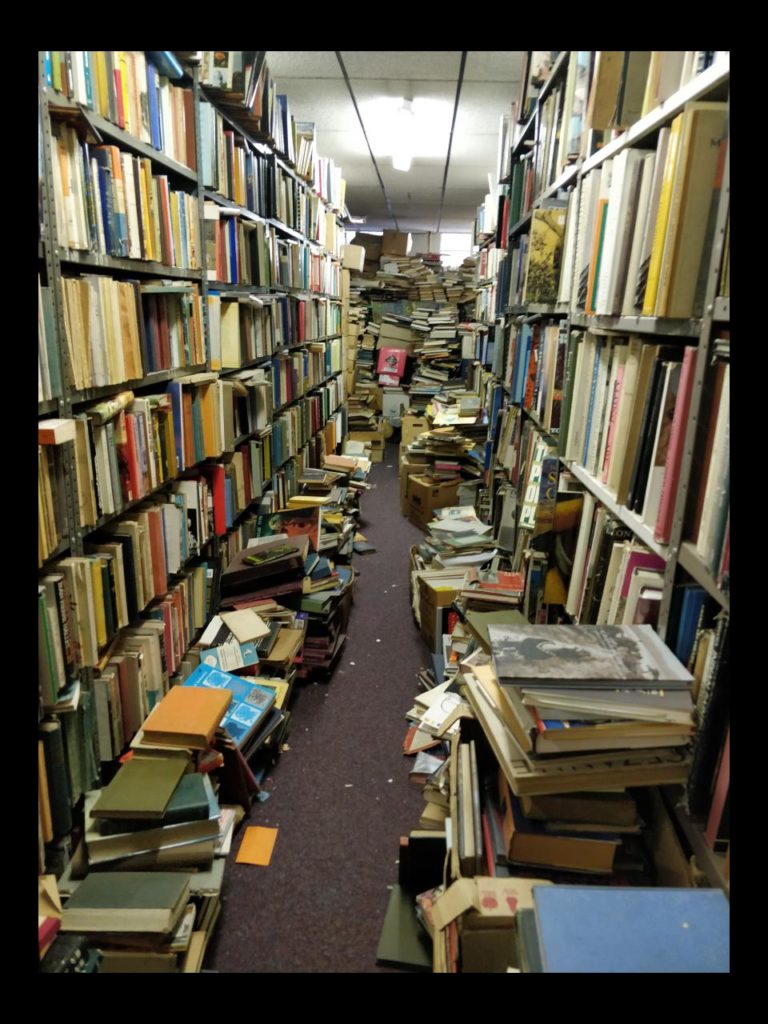 By Hampus Eckerman: Johannesburg. A dodgy part of town, graffiti on the walls, people hanging around street corners, waiting for an opportunity. A sign proclaiming "Collectors Treasury". But not in a place where you want to bring up your camera or phone to take picture. No open invitation to step inside, first you have to ring the bell for the security gate to open.
Inside is heaven.
This is not an exaggeration. Inside is heaven. Directly after you enter you see the first pile of books. And they never end. They never, ever end.
It is like walking into a giant cave with winding tunnels, shelf after shelf, stack after stack. There were books of the most strange and obscure variations. I noted one book on the building of Viking ships, another on the history of dentistry. Works on all subjects, old or new. It was quite staggering. I had absolutely no idea where or even how to start.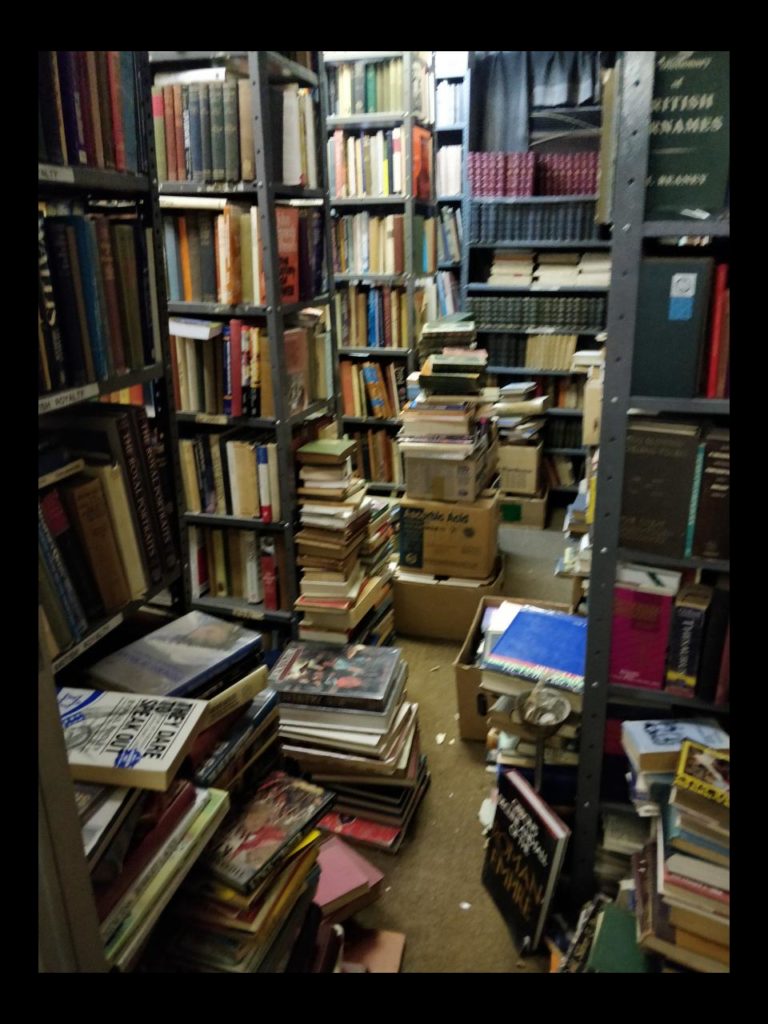 One of the owners, I was too shocked, happy and stupefied to remember to ask his name, met me in the entrance corridor, books surrounding us at both sides.
"You're here for books, I guess", he said while I was trying to catch my breath.
"This is a wonderful place", I said. "It is beautiful, it is magical, I LOVE IT!"
"And you have only just entered", he said with a satisfied smile.
I told him that I mostly read Science Fiction and Fantasy and he said that he had some vintage stuff on the top floor, but that I perhaps should start in the cellar. So I did.
This isn't really true. I didn't come even halfway down the stairs before I found a large volume called The Pictorial History of Science Fiction hidden in a stack of totally randomized fiction books. Scanning all shelves and books by the stair, I then found a small pocket book of Heinlein's The Door Into Summer, a book I had only read from my Father's library. Then I managed to get down the stairs.
And thought I would faint.
I can only describe it as a maze. A labyrinth of books, in stacks and on shelves, alcoves and small side rooms. Sometimes in order, sometimes on total chaos. I haphazardly walked into one side room and a few books down in a pile I found the first edition of Leslie Charteris The Saint Goes West. Happy with my find, I looked to the left. Where there were five filled bookshelves with first editions.
I can talk forever how I wandered around (wondered around might be a better wording) in this amazing bookstore, but it would take me forever. Let me just add that to get to the top floor you would have to take an elevator filled with… you guessed it. Pile after pile with books.
In the end I was saved only by the fact that I had a limit to how many books I could bring back on a plane and by having booked a tour of a brewery. Otherwise I would still have wandered around looking at books, perhaps starved to death in the process. Let it be known that beer saves lives.
For more information about Collectors Treasury, read Atlas Obscura: "Collectors Treasury".