Andrea Hairston will be joining Sheree Renée Thomas in hosting the Hugo Awards Ceremony 2021 during DisCon III, to be held in Washington, D.C. from December 15-19.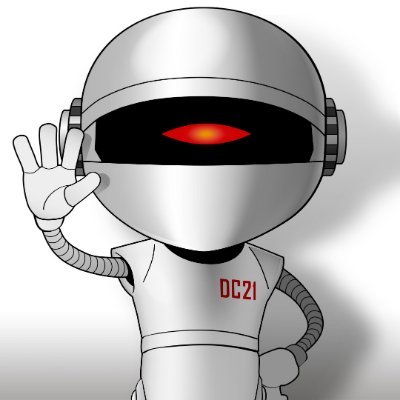 Malka Older, one of the Special Guests at the convention, had originally been scheduled to co-host, but because her children are too young to be vaccinated, she made the difficult decision to withdraw from in-person events. "I'm happy that our existing hybrid structure meant that we were able to move all of Malka's other events to the virtual part of the convention," said Mary Robinette Kowal, Chair of DisCon III.
Older said, "I really appreciate everything the con has done to make the convention safe, and I think their measures are probably as good as they can be. I had hoped that everyone in my family would be able to be vaccinated by this time. But in this evolving situation, I'm being extra careful."
Sheree Renee Thomas, DisCon III's other Special Guest and co-host, suggested Andrea Hairston as her new co-host, and Hairston quickly accepted the invitation to become part of the event. "I am a great admirer and witness to the brilliance and excellence that Andrea brings to whatever she does. I'm thrilled that she will bring her special voice and presence to the Hugo Awards stage. It's an exciting time, and I look forward to a wonderful celebration of this year's excellent finalists and an entertaining evening," said Thomas.
Older said, "As sorry as I am to miss being at the ceremony in person, I'm thrilled that Andrea will be doing it with Sheree! I love her work, and I know she'll be fantastic as host."
Andrea Hairston is a novelist, playwright, and scholar. Her novels: Master of Poisons, on the Kirkus Review's Best Science Fiction and Fantasy of 2020; Will Do Magic For Small Change, a New York Times Editor's pick and finalist for the Mythopoeic, Lambda, and Otherwise Awards; Mindscape, shortlisted for the Phillip K. Dick and Otherwise Awards and winner of the Carl Brandon Award. Her short story "Seven Generations Algorithm" will be in Trouble the Waters: Tales from the Deep Blue edited by Sheree Renée Thomas, Pan Morigan, and Troy L. Wiggins, to be released in January. She is the Louise Wolff Kahn 1931 Professor of Theatre and Africana Studies at Smith College and the Artistic Director of Chrysalis Theatre.
Sheree Renée Thomas is an award-winning fiction writer, poet, and editor. Her work is inspired by myth and folklore, music, natural science, and the genius of the Mississippi Delta. Nine Bar Blues: Stories from an Ancient Future (2020), her fiction collection, was honored as 2021 Finalist for the Ignyte, Locus, and World Fantasy Awards. She is the Associate Editor of the historic Black arts literary journal, Obsidian: Literature & the Arts in the African Diaspora, founded in 1975 and is the Editor of The Magazine of Fantasy & Science Fiction, founded in 1949. She also writes book reviews for Asimov's. Thomas is the Guest of Honor of Wiscon 45 and a Guest of Honor of StokerCon 2022. She collaborated with Janelle Monáe on the artist's forthcoming fiction collection, The Memory Librarian and Other Stories from Dirty Computer (Harper Voyager, April 2022). Africa Risen: A New Era of Speculative Fiction, a new anthology she co-edited with Oghenechovwe Donald Ekpeki and Zelda Knight is forthcoming from Tordotcom Publishing in 2022.