From AudioFile Magazine, a sampler of new and classic sff audiobooks for fans to listen to this summer. Click on the titles for more information, and on the SoundCloud links to hear the narrators at work.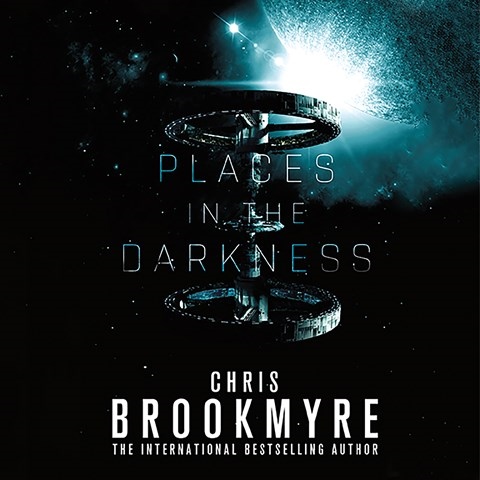 Places in the Darkness by Chris Brookmyre, read by Robin Miles (Earphones Award Winner)
It has to be difficult to provide the voices for an entire city. Yet that's just what narrator Robin Miles does wonderfully in this mystery set aboard the space station Cuidad de Cielo (City in the Sky). Complicating matters is the fact that this outpost, a jumping-off point to the stars, is populated by outcasts of many nationalities who are seeking new lives.
PLACES IN THE DARKNESS SoundCloud sound clip
---
Black Star Renegades by Michael Moreci, read by Dan Bittner
Narrator Dan Bittner throws himself into this science-fiction adventure with the enthusiasm the story begs for. Cade Sura grew up certain that his older brother, Tristan, is the Paragon who will reclaim the galaxy from the evil Praxis Empire. When Cade ends up in Tristan's place, he has to lean on his misfit crew of friends to save the day.
BLACK STAR RENEGADES SoundCloud sound clip
---
Provenance by Ann Leckie, read by Adjoa Andoh (Earphones Award Winner)
Narrator Adjoah Andoh creates a stunning tapestry of characters within the vast galaxy this audiobook spans. Her theater background allows her to give distinctive timbres and accents to every character, which helps to keep the large cast and complex story straight.
PROVENANCE SoundCloud sound clip
---
The Left Hand of Darkness by Ursula K. Le Guin, read by George Guidall
George Guidall narrates this classic novel with gravity and emotion. He smoothly shifts his voice between that of the outsider Genly Ai, a black man with a masculine voice who is acting as an ambassador on the distant planet Gethen, and the more androgynous voices of the gender-shifting humanoid aliens.
LEFT HAND OF DARKNESS SoundCloud sound clip
---
Fahrenheit 451 by Ray Bradbury, read by Tim Robbins (Earphones Award Winner)
Bradbury's iconic novel about the dangers of complacency and the value of curiosity gains a solid new voice with this audio performance.
FARENHEIT SoundCloud sound clip
---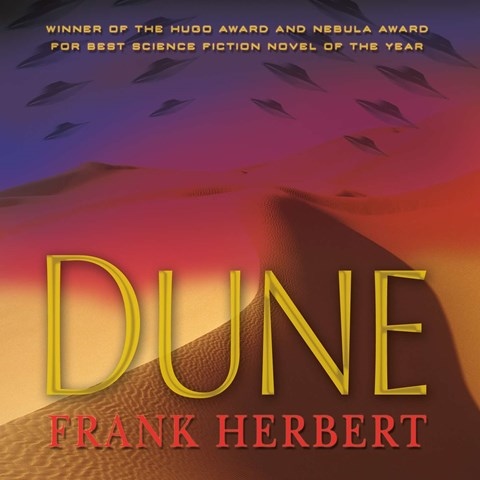 Dune by Frank Herbert, read by Scott Brick, Orlagh Cassidy, Euan Morton, Simon Vance, and Cast (Earphones Award Winner)
This full-cast performance, augmented by sound effects and music, does justice to a classic of the science fiction genre. Dune, a complex tale of greed, the quest for power, and the indomitable human spirit, follows the development of young Paul Atreides into the messianic Muad'Dib.
DUNE SoundCloud sound clip