Dystopia, With a Dose of Sudden Death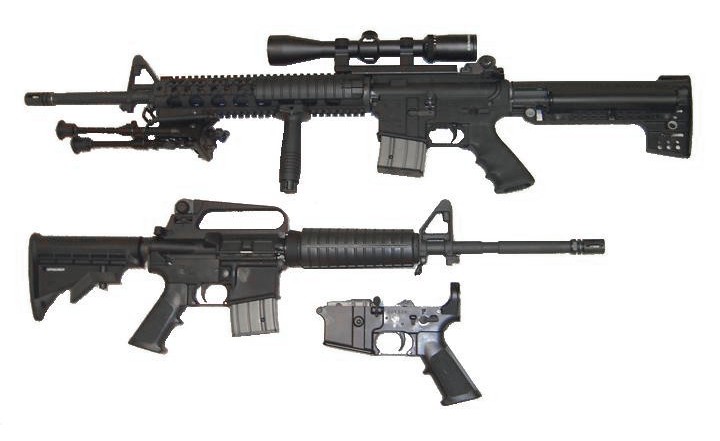 "Any time a life is lost, it's a tragedy. But when it's young people, it's even worse." — Gilroy Police Chief Scot Smithee in the aftermath of a mass shooting at the Gilroy Garlic Festival, July 28, 2019.
"The United States was once grand, very grand," she says. "The whole world idolized it. But now, I don't know what's happening. It's becoming an ugly place." — 13-year-old Ana Sofia Valverde, the niece of Elsa Mendoza, an elementary school principal from Ciudad Juárez, Mexico, killed in a mass shooting in El Paso, Texas, August 3, 2019.
"The house can be rebuilt. I can't rebuild a father." — Dion Green, a Dayton, Ohio tornado victim whose father, Derrick Fudge, died protecting his son and his partner, Donita Cosey, in a mass shooting in the early morning hours of August 4, 2019.
By Chris M. Barkley: As I write this on a warm sunny Saturday, several funerals are well underway. Some are taking place in California, Texas, Mexico and fifty miles up the road from where I live in Dayton Ohio.
It is also 48 hours before my partner Juli and leave home to travel to the 77th World Science Fiction Convention being held in Dublin, Ireland. We both are leaving with grieving hearts for the victims of these incidents of mass murder and wondering about America's state of mind and mood.
I have been active in sf fandom for forty-three years. I am going the Worldcon in Dublin to attend and celebrate our annual "family reunion" and to advocate a trial run of a Hugo Award for the Best Translated Novel. I and a few others proposed this category as a signal to the literary world at large that we value inclusion and diversity in this troubled world.
In all of my years in fandom, I can say with some certainty that I have felt incredibly comfortable around fans, most of whom were white. I also felt assured that while I was in their company and, with a few rare exceptions, I was not judged by the color of my skin but the content of my character. That is, until recently.
Since the advent of the internet experience, I have been accused of being racist (by a File 770 commentator who was totally unaware I was black) and of being ignorant and unaware (by a prominent fan from the UK in an argument over judicial due process for police officers in the US) and of being insensitive to gender identity (by a moderator who walked off her own panel in protest).
I will be the first to admit that I am only human and I have apologized when it has been warranted. But there have been very disturbing personal attacks directed towards me because of my ethnicity. But I am quite fortunate in knowing that my friends and acquaintances who know me well far outnumber my detractors.
Besides a brief foray via a cruise ship to the Bahamas for a wedding in 2015, I have never been off the North American continent before.
For my older sister Gwen, this was a cause for concern.I found it very amusing that Gwen, who works for a well-known insurance company, is actually fearful for my safety by flying over the ocean because "it's not something the Barkleys do."
Well, if she was referring to herself or my late parents (Alice and Erbil) she would be right. The furthest we ever went with them in a car on vacation was north to Dayton to visit my numerous cousins (9), frequent visits northwest to Oxford, Ohio to see a maiden aunt, and south to Camp Marydale, where we were placed (dumped) for two or three weeks each summer to give our beleaguered parents a break.
I told Gwen this: That statistically speaking, I am probably safer 40,000 feet in the air, squeezed into a winged, pressurized metal tube full of people, burning fuel and hot, roaring engines than I would be stepping out my front door and going shopping. Far safer, in fact.
Which is a shame, because I allegedly live in the greatest country in the world.
As a child, I used to believe that. Then I grew up.
I grew up mainly in the 1960's, one of the most turbulent eras of American history. (Then again, looking back over six decades, when HASN'T it been turbulent? The mind boggles.)
When I was very young, I was spoon fed the propaganda that America's founding and history was just one stupendous struggle after another, all culminating in the magisterial greatness of our republic.
Except, it seems, for people like me. Although I attended a Catholic grade and high school, it was quite evident that the people of color were treated differently than the white kids we went to school with. Even more so if you were overtly introverted, Intellectual, philosophically-minded or gay. That was a lower circle of hell that kids like myself had to endure.
As I grew older, informed histories told me that America has always been embroiled in a conflict in which those who would stand for the values embodied in the Declaration of Independence and the Constitution have always been in conflict with vested interests of white citizens, who in wrapping themselves in the flag, embraced nationalism, manifest destiny, racism, sexism, misogyny, homophobia, xenophobia of others from foreign countries and a general fear of "the other" to ensure they maintain solid grip on their political and financial power. And this struggle continues to this day.
So, when I do step outside, I know I am a marked man. My granddaughter, Lily is white and we are together five days a week as her mother works. It hasn't happened yet, but I dread the day some racist busybody comes up to me demanding what the hell was I doing with this adorable child who is obviously NOT YOURS! (And fingers crossed, it won't because we only go to safe spaces where our relationship is known.)
Sometimes I can feel the hostile stares and see the aggressive stances people take in my presence. It is a statistical fact that I am more likely to be shot by the police than any other segments of the population. That when I enter any retail establishment, I am under a bit of extra scrutiny, that any move I make can possibly be misinterpreted, misconstrued, misunderstood or taken completely out of context, in which case. I may, MAY, find myself facing the business end of a police officer's 9mm Glock. All because my skin color does not conform to white society's alleged state of normalcy.
What do I do? Because by any sane person's standard, America can be considered a dystopian state.
Some might argue that this very real dystopia isn't anything new, it's always been present, humming in the background as we went about our daily lives. The difference is that with the election of the current administration, the false veneer of civility that has been slowly eroding since the end of the Watergate era, has finally been ripped away and the hate and terror it abides is visible for all to see. Some see for what it is, others refuse to acknowledge it for what it really is.
The current administration has not hesitated to pump out false narratives, "alternative facts", unsubstantiated rumors and outright lies and present them as either facts or policy. Their main ally is a major news network (whose name I am loath to mention) that repeats these lies and distribute their own brand of doublespeak as relevant and vital information to be fed to an increasingly fearful segment of the population. Their sole concern is the profit margin that is dependent on getting the president's attention AND pleasing his base of voters.
As far as I'm concerned, one of America's most urgent problems is that it is awash in firearms and in the grip of generations of a virulent and ugly gun culture. It is estimated that 22 percent of adults in the United States own firearms and that more than 90 percent of them are white and a majority of them live in the southeast and Southwest. Even if we, as a nation, decided to enact more restrictions on future purchases of guns, there are still more of them in circulation now than there are people in the country.
As the investigations of the mass shootings have proceeded, they are being accompanied by theories from the administration, the NRA and gun enthusiasts that the root causes of these murders are the proliferation of violent video games, salacious movies and tv shows and, more prominently, people with "mental health issues".
This "theory" has been slammed by more coherent commentators, stating that other countries seem to be coping with video games and various media outlets but only America seems to have a chronic problem with mass shootings, which, as of this writing, there have been 249 incidents so far this year.
I find it particularly insidious that pro-gun pundits are stigmatizing the mentally ill with these murders. A majority of gun deaths in America are suicides by gun owners or people who gained access to them. They were mostly only dangerous to themselves. It seems to me as though the only motivations of these pundits is either retaining and propagating access to a variety of guns to as many people as possible.
So, I am leaving my country in a very troubled state. But, I have hope.
At this moment, politicians across the country, including those who have been ardent NRA supporters in the past, are reluctantly heeding the cries from alarmed citizens to do something; to eliminate the sale of semi-automatic assault weapons, legislate more stringent background checks and require the registration of arms and detailed sales records. Personally, I would make it as hard as possible to purchase any gun, requiring all of the suggestions above plus the mandatory purchase of insurance for each weapon, licensing, and periodic testing as well.
And activists across the country are tirelessly working night and day, every day, to address gun violence, immigration policies, voting rights and election security, climate change and environmental issues. The enemy they battle is ignorance, fear, apathy and complacency.
Their concerns are my concerns. And their agenda should be your agenda.
This is why I love fandom, especially our family reunions each year. When the World Science Fiction Convention convenes, it boldly endorses and embraces the diversity of literature, art, criticism and culture the world has to offer. We stand as one against the bullies, liars and false pundits who would see the world burn.
Because those politicians, religious leaders, bigots, racists and white supremicists who inspire and perpetuate the violence are terrorists.
We don't negotiate with terrorists.
Neither should you.
"Never doubt that a small group of thoughtful, committed citizens can change the world. Indeed, it's the ONLY thing that ever has." – widely attributed to cultural anthropologist Margaret Mead, 1901-1978.