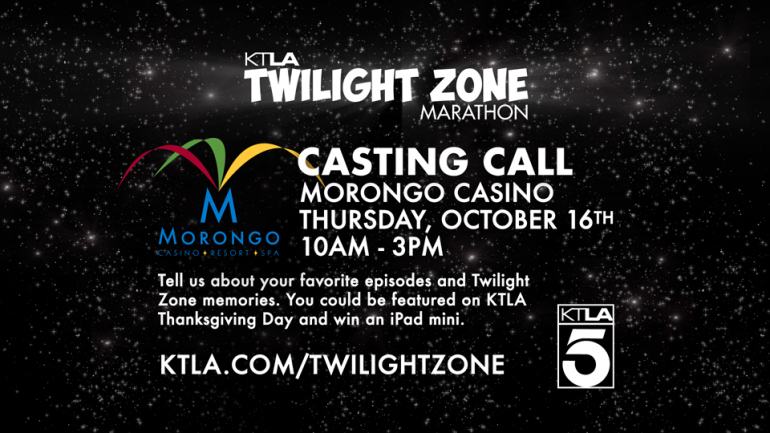 Local station KTLA 5 runs a Twilight Zone Marathon every Thanksgiving Day. This year, viewers willing to attend a casting call at the Morongo Casino in Cabazon on October 16 can make their pitch to be part of the broadcast.
(And if fans decide to hang around afterwards to lose a few bucks on the sponsor's well-advertised Dungeons & Dragons slot machines, that will please everyone who dreamed up this promotion.)
At tomorrow's event KTLA 5 will record short audition videos in which people describe "their memories of the original Twilight Zone TV show, favorite episodes, and other Twilight Zone-related thoughts."
Five winners will be called back to the studios at a later date to participate in a professionally produced appearance to be aired during the Marathon. Each winner will also receive an iPad mini.
The auditions will be evaluated based on the level of interest in the Twilight Zone and the potential marketing and/or entertainment value of entrant's audition video.