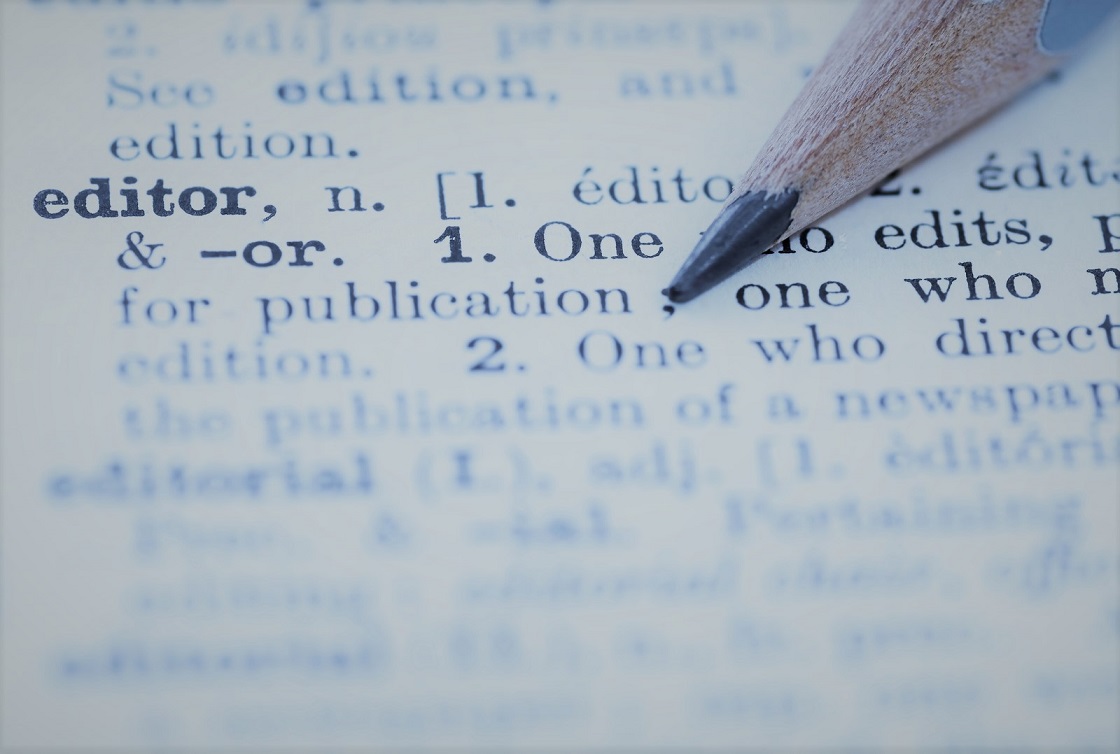 By JJ: To assist Hugo nominators, listed below are the editors of long-form works published for the first time in 2019.
These credits have been accumulated over the course of the year from dust jackets, Acknowledgments sections and copyright pages in works, as well as other sources on the internet. This year, Filer Goobergunch also collected this information, and though we had a lot of overlap, his extra entries have almost doubled the information we are able to provide you. My profound thanks go to Goobergunch for all of his hard work.
You can see the full combined spreadsheet of Editor and Artist credits here (I will be continuing to update this as I get more information).
Feel free to add missing 2019-original works and the name of their editors in the comments, and I will get them included in the main post. Self-published works may or may not be added to the list at my discretion. (Short form works will be in a different post. Please do not add them here.)
PLEASE DON'T ADD GUESSES.
If you are able to confirm credits from Acknowledgments sections, copyright pages, or by contacting authors and/or editors, then go ahead and add them in comments. If you have questions or corrections, please add those also.
Authors, Editors, and Publishers are welcome to post in comments here, or to send their lists to jjfile770 [at] gmail [dot] com.
---
Long Form Editors
3.3.11: Best Editor Long Form. The editor of at least four (4) novel-length works primarily devoted to science fiction and / or fantasy published in the previous calendar year that do not qualify as works under 3.3.10.
(Note that the Long Form Editors listed below may, or may not, be eligible — that is, have 4 qualifying works published in 2019. Editors whose eligibility has been confirmed are listed first.)
---
Confirmed Eligibility
---
John Joseph Adams
Gather the Fortunes by Bryan Camp, Houghton Mifflin Harcourt
Reentry by Peter Cawdron, Houghton Mifflin Harcourt
The Chaos Function by Jack Skillingstead, Houghton Mifflin
Upon a Burning Throne by Ashok K. Banker, Houghton Mifflin Harcourt
Rebecca Brewer
Atlas Alone by Emma Newman, Ace Books/Gollancz
The Girl in Red by Christina Henry, Titan Books/Berkley Books
The Library of the Unwritten by A. J. Hackwith, Ace Books
Novice Dragoneer by E. E. Knight, Ace Books
Priest of Lies by Peter McLean, Ace Books
Revolution by W. L. Goodwater, Ace Books
The Secret Chapter by Genevieve Cogman, Ace Books/Pan Macmillan (with Bella Pagan)
Theater of Spies by S. M. Stirling, Ace Books
A Song for a New Day by Sarah Pinsker, Berkley
The True Queen by Zen Cho, Ace Books/Pan Macmillan (with Bella Pagan, Diana Gill, Caitlin Blasdell)
Emily Byron
The Girl Who Could Move Sh*t with Her Mind by Jackson Ford, Orbit Books
The Gutter Prayer by Gareth Hanrahan, Orbit Books
There Will Come a Darkness by Katy Rose Pool, Orbit Books
The Hod King by Josiah Bancroft, Orbit Books (with Bradley Englert)
Grave Importance by Vivian Shaw, Orbit Books (with Sarah Guan)
The Unbound Empire by Melissa Caruso, Orbit Books (with Sarah Guan)
Susan Chang
Catfishing on CatNet by Naomi Kritzer, Tor Teen
Emperor of the Universe by David Lubar, Starscape
Never-Contented Things by Sarah Porter, Tor Teen
The Sword and the Dagger by Robert Cochran, Tor Teen
Bradley Englert
Fortuna by Kristyn Merbeth, Orbit Books
Good Company by Dale Lucas, Orbit Books
The Hod King by Josiah Bancroft, Orbit Books (with Emily Byron)
A Little Hatred by Joe Abercrombie, Gollancz/Orbit Books (with Gillian Redfearn)
Our War by Craig DiLouie, Orbit Books
Nivia Evans
The Ten Thousand Doors of January by Alix E. Harrow, Orbit Books
Crownbreaker by Sebastien de Castell, Orbit Books (with Felicity Alexander)
Queenslayer by Sebastien de Castell, Orbit Books (with Felicity Alexander)
The Bone Ships by R. J. Barker, Orbit Books (with Jenni Hill)
Melissa Frain
Heartwood Box by Ann Aguirre, Tor Teen
Sisters of Shadow and Light by Sara B. Larson, Tor Teen
Spectacle by Jodie Lynn Zdrok, Tor Teen
The Burning Shadow by Jennifer L. Armentrout, Tor Teen
The Good Luck Girls by Charlotte Nicole Davis, Tor Teen
Sheila E. Gilbert
Empire of Grass by Tad Williams, DAW Books (with Betsy Wollheim)
Firstborn by Michelle West, DAW Books
The Gossamer Mage by Julie E. Czerneda, DAW Books
Lies of Descent by Troy Carrol Bucher, DAW Books
Marked by S. Andrew Swann, DAW Books
The Master of Dreams by Mike Resnick, DAW Books
Master of the World by Edward Willett, DAW Books
Pariah by W. Michael Gear, DAW Books
A Parliament of Bodies by Marshall Ryan Maresca, DAW Books
Shield of the People by Marshall Ryan Maresca, DAW Books
Terminal Uprising by Jim C. Hines, DAW Books
That Ain't Witchcraft by Seanan McGuire, DAW Books
Titanshade by Dan Stout, DAW Books
The Unkindest Tide by Seanan McGuire, DAW Books
Walk the Wild with Me by Rachel Atwood, DAW Books
War by Michelle West, DAW Books
Sarah Guan
Down Among the Dead by K. B. Wagers, Orbit Books
Fray by Rowenna Miller, Orbit Books
Queen of the Conquered by Kacen Callender, Orbit Books
Realm of Ash by Tasha Suri, Orbit Books
The Unlikely Escape of Uriah Heep by H.G. Parry, Orbit/Redhook
Grave Importance by Vivian Shaw, Orbit Books (with Emily Byron)
The Unbound Empire by Melissa Caruso, Orbit Books (with Emily Byron)
Jade War by Fonda Lee, Orbit Books (with Jenni Hill)
Jen Gunnels
Interference by Sue Burke, Tor Books
Medusa in the Graveyard by Emily Devenport, Tor Books
Scornful Stars by Richard Baker, Tor Books
The Iron Dragon's Mother by Michael Swanwick, Tor Books
The Mage-Fire War by L. E. Modesitt, Jr., Tor Books
The Monstrous Citadel by Mirah Bolender, Tor Books
Jenni Hill
The Bone Ships by R. J. Barker, Orbit Books (with Nivia Evans)
A Boy and His Dog at the End of the World by C. A. Fletcher, Orbit
Jade War by Fonda Lee, Orbit Books (with Sarah Guan)
The Raven Tower by Ann Leckie, Orbit US and UK (with Will Hinton, Priyanka Krishnan)
Where Gods Fear to Go by Angus Watson, Orbit Books
Will Hinton
Seven Blades in Black by Sam Sykes, Orbit Books
Tiamat's Wrath by James S.A. Corey, Orbit Books
The Last Astronaut by David Wellington, Orbit Books (with James Long, Priyanka Krishnan)
The Raven Tower by Ann Leckie, Orbit US and UK (with Priyanka Krishnan, Jenni Hill)
Katie Hoffman
Finder by Suzanne Palmer, DAW Books
How Rory Thorne Destroyed the Multiverse by K. Eason, DAW Books
Howling Dark by Christopher Ruocchio, DAW Books
A Sword Named Truth by Sherwood Smith, DAW Books
Unraveling by Karen Lord, DAW Books
Brit Hvide
Blood of Empire by Brian McClellan, Orbit Books
Bright Steel by Miles Cameron, Orbit Books
The Burning White by Brent Weeks, Orbit Books
Children of Ruin by Adrian Tchaikovsky, Orbit Books (with Bella Pagan)
Dark Forge by Miles Cameron, Orbit Books
The House of Sacrifice by Anna Smith Spark, Orbit Books (with Vicky Leech, Jack Renninson, Natasha Bardon)
Magebane by Stephen Aryan, Orbit Books
No Way by S.J. Morden, Orbit Books/Gollancz
The Rage of Dragons by Evan Winter, Orbit Books
Reticence by Gail Carriger, Orbit Books
Shadow Captain by Alastair Reynolds, Gollancz (with Gillian Redfearn)
Soulkeeper by David Dalgish, Orbit Books
Velocity Weapon by Megan E. O'Keefe, Orbit Books
Priyanka Krishnan
Fearless by Sarah Tarkoff, Harper Voyager
The Kingdom of Copper by S. A. Chakraborty, Harper Voyager
The Light of All That Falls by James Islington, Orbit Books (with James Long)
The Raven Tower by Ann Leckie, Orbit US and UK (with Jenni Hill, Will Hinton)
A Time of Blood by John Gwynne, Orbit Books (with Julie Crisp)
The Last Astronaut by David Wellington, Orbit Books (with Will Hinton, James Long)
Lottie Llewelyn-Wells
The Beast of Nightfall Lodge by S.A. Sidor, Angry Robot
Five Unicorn Flush by T.J. Berry, Angry Robot
Fog Season by Patrice Sarath, Angry Robot
The Imaginary Corpse by Tyler Hayes, Angry Robot (with Gemma Creffield)
The Resurrectionist of Caligo by Wendy Trimboli and Alicia Zaloga, Angry Robot (with Paul Simpson)
Shrouded Loyalties by Reese Hogan, Angry Robot
James Long
The Last Astronaut by David Wellington, Orbit Books (with Priyanka Krishnan, Will Hinton)
Legacy of Ash by Matthew Ward, Orbit Books
The Light of All That Falls by James Islington, Orbit Books (with Priyanka Krishnan)
The True Bastards by Jonathan French, Crown/Orbit Books
The Wolf's Call by Anthony Ryan, Ace Books/Orbit Books
Beth Meacham
Earth by Ben Bova, Tor Books
The Hive by Orson Scott Card and Aaron Johnston, Tor Books
The Red-Stained Wings by Elizabeth Bear, Tor Books
Spine of the Dragon by Kevin J. Anderson, Tor Books
Stealing Worlds by Karl Schroeder, Tor Books
The Toll by Cherie Priest, Tor Books
Joe Monti
The Blackest Heart by Brian Lee Durfree, Saga Press
Do You Dream of Terra Two? by Temi Oh, Simon and Schuster/Saga Press (with Anne Perry)
The Light Brigade by Kameron Hurley, Saga Press
Octavia Gone by Jack McDevitt, Saga Press
Quillifer the Knight by Walter Jon Williams, Saga Press
Rewrite by Gregory Benford, Saga Press
Storm of Locusts by Rebecca Roanhorse, Saga Press
System Failure by Joe Zieja, Saga Press
Vultures by Chuck Wendig, Saga Press
Tricia Narwani
Dark Age by Pierce Brown, Del Rey
Gods of Jade and Shadow by Silvia Moreno-Garcia, Jo Fletcher Books
Inspection by Josh Malerman, Del Rey
No Country for Old Gnomes by Delilah S. Dawson and Kevin Hearne, Del Rey
Steel Crow Saga by Paul Kreuger, Del Rey
The Princess Beard by Delilah S. Dawson and Kevin Hearne, Del Rey
Wanderers by Chuck Wendig, Del Rey/Solaris
Bella Pagan
Children of Ruin by Adrian Tchaikovsky, Tor Books/Orbit Books (with Brit Hvide)
The Nightjar by Deborah Hewitt, Tor Books
The Name of All Things by Jenn Lyons, Tor Books (with Devi Pillai)
The Ruin of Kings by Jenn Lyons, Tor Books (with Devi Pillai)
The Secret Chapter by Genevieve Cogman, Ace Books/Pan Macmillan (with Rebecca Brewer)
The True Queen by Zen Cho, Ace Books/Pan Macmillan (with Diana Gill, Caitlin Blasdell, Rebecca Brewer)
The Warship by Neal Asher, Night Shade Books (with Cory Allyn, Owen Eades)
Diana M. Pho
A Labyrinth of Scions and Sorcery by Curtis Craddock, Tor Books
The Impossible Contract by K. A. Doore, Tor Books
The Perfect Assassin by K. A. Doore, Tor Books
The Revenant Express by George Mann, Tor Books
The Sol Majestic by Ferrett Steinmetz, Tor Books
Tides of the Titans by Thoraiya Dyer, Tor Books
Devi Pillai
A Memory Called Empire by Arkady Martine, Tor.com Publishing
A Chain Across the Dawn by Drew Williams, Tor Books (with Anne Perry)
The Name of All Things by Jenn Lyons, Tor Books (with Bella Pagan)
The Ruin of Kings by Jenn Lyons, Tor Books (with Bella Pagan)
David Pomerico
Becoming Superman by J. Michael Straczynski, Harper Voyager (nonfiction)
Boundless by R. A. Salvatore, Harper Voyager
Escaping Exodus by Nicky Drayden, Harper Voyager
Mahimata by Rati Mehrotra, Harper Voyager
Phoenix Falling by Laura Bickle, Harper Voyager
Rule of Capture by Christopher Brown, Harper Voyager
Spaceside by Michael Mammay, Harper Voyager
Stray Moon by Kelly Meding, Harper Voyager
The Blue Eye by Ausma Khan Zehanat, Harper Voyager
The Brink by James S. Murray and Darren Wearmouth, Harper Voyager
The Deepest Blue by Sarah Beth Durst, Harper Voyager
The Emperor's Fist by Jay Allan, Harper Voyager
The Far, Far Better Thing by Auston Habershaw, Harper Voyager
The Grand Dark by Richard Kadrey, Harper Voyager
The Luminous Dead by Caitlin Starling, Harper Voyager
The Prophet of the Termite God by Clark Thomas Carlton, Harper Voyager
Westside by W. M. Akers, Harper Voyager
Where Oblivion Lives by T. Frohock, Harper Voyager
Winds of Marque by Bennett R. Coles, Harper Voyager
The Lost Puzzler by Eyal Kless, Harper Voyager (with Jack Renninson)
The Dragon Republic by R. F. Kuang, Harper Voyager (with Natasha Bardon)
Gillian Redfearn
Shadow Captain by Alastair Reynolds, Gollancz (with Brit Hvide)
Beneath the Twisted Trees by Bradley P. Beaulieu, DAW Books/Gollancz (with Betsy Wollheim)
A Little Hatred by Joe Abercrombie, Gollancz/Orbit Books (with Bradley Englert)
Crowfall by Ed McDonald, Ace Books (with Jessica Wade, Craig Leyenaar)
Ancestral Night by Elizabeth Bear, Gollancz/Saga Press (with Navah Wolfe)
Anne Sowards
Fallen by Benedict Jacka, Ace Books/Orbit Books
Pass of Fire by Taylor Anderson, Ace Books
Salvaged by Madeleine Roux, Ace Books
Storm Cursed by Patricia Briggs, Ace Books/Orbit Books
Triumphant by Jack Campbell, Ace Books
Wild Country by Anne Bishop, Ace Books
The Beast's Heart by Leife Shallcross, Ace Books (with Thorne Ryan)
Simon Spanton
The Bayern Agenda by Dan Moren, Angry Robot
The Forbidden Stars by Tim Pratt, Angry Robot
Time's Demon by D. B. Jackson, Angry Robot
The Smoke by Simon Ings, Titan Books (with Rachel Winterbottom)
Jessica Wade
Holy Sister by Mark Lawrence, Ace Books
Salvation Day by Kali Wallace, Berkley
Shattered Bonds by Faith Hunter, Ace/Berkley
Unnatural Magic by C. M. Waggoner, Ace Books
Crowfall by Ed McDonald, Ace Books (with Craig Leyenaar, Gillian Redfearn)
Miriam Weinberg
Magic for Liars by Sarah Gailey, Tor Books
The City in The Middle of the Night by Charlie Jane Anders, Tor Books
Turning Darkness Into Light by Marie Brennan, Tor Books/Titan Books
The Warrior Moon by K. Arsenault Rivera, Tor Books
Navah Wolfe
A Choir of Lies by Alexandra Rowland, Saga Press
Nest of the Monarch by Kay Kenyon, Saga Press
The Sinister Mystery of the Mesmerizing Girl by Theodora Goss, Saga Press
The Twisted Ones by Ursula Vernon, Saga Press
Ancestral Night by Elizabeth Bear, Gollancz/Saga Press (with Gillian Redfearn)
Betsy Wollheim
Alliance Rising by C.J. Cherryh and Jane Fancher, DAW Books
Beneath the Twisted Trees by Bradley P. Beaulieu, DAW Books/Gollancz (with Gillian Redfearn)
The Case of the Spellbound Child by Mercedes Lackey, DAW Books
Empire of Grass by Tad Williams, DAW Books (with Sheila E. Gilbert)
Eye Spy by Mercedes Lackey, DAW Books
Fire Season by Stephen Blackmoore, DAW Books
Life and Limb by Jennifer Roberson, DAW Books
---
Unconfirmed Eligibility
---
Ailah Ahmed
An Orchestra of Minorities by Chigozie Obioma, Little, Brown (with Judy Clain)
Felicity Alexander
Crownbreaker by Sebastien de Castell, Orbit Books (with Nivia Evans)
Queenslayer by Sebastien de Castell, Orbit Books (with Nivia Evans)
Cory Allyn
The Warship by Neal Asher, Night Shade Books (with Owen Eades, Bella Pagan)
Marigold Atkey
The Priory of the Orange Tree by Samantha Shannon, Bloomsbury Publishing (with Alexa von Hirschberg, Callum Kenny, Genevieve Herr)
Natasha Bardon
The House of Sacrifice by Anna Smith Spark, Orbit Books (with Brit Hvide, Vicky Leech, Jack Renninson)
The Dragon Republic by R. F. Kuang, Harper Voyager (with David Pomerico)
Stacey Barney
Dead Voices by Katherine Arden, Putnam
Elayne Becker
Dark of the West by Joanna Hathaway, Tor Teen
Stormrise by Jillian Boehme, Tor Teen
Samantha M. Beiko
Bursts of Fire by Susan Forest, Laksa Media (with Lucas K. Law)
Rhoda Belleza
The Book of Lost Saints by Daniel José Older, Imprint (with Erin Stein)
Emily Bestler
Vessel by Lisa A. Nichols, Emily Bestler/Atria (with Lara Jones)
Amanda Betts
The Migration by Helen Marshall, Random House Canada
Caitlin Blasdell
The True Queen by Zen Cho, Ace Books/Pan Macmillan (with Rebecca Brewer, Bella Pagan, Diana Gill)
Sam Bradbury
Emily Eternal by M.G. Wheaton, Grand Central Publishing (with Wes Miller)
Sara Brady
Deep Past by Eugene Linden, Rosetta Books (with Traci Post)
Kat Brzozowski
The Tesla Legacy by K. K. Pérez, Tor Teen (with Brendan Deneen)
Gary Budden
Snakeskins by Tim Major, Titan Books
Zero Bomb by M. T. Hill, Titan Books
Cat Camacho
Ruin's Wake by Patrick Edwards, Titan Books (with Davi Lancett, Miranda Jewess)
Michael Carr
The Lesson by Cadwell Turnbull, Blackstone
Judy Clain
An Orchestra of Minorities by Chigozie Obioma, Little, Brown (with Ailah Ahmed)
Anne Clarke
The Wolf in the Whale by Jordanna Max Brodsky, Redhook
Kate Coe
The Quantum Garden by Derek Künsken, Solaris (with Jonathan Oliver, Michael Rowley)
Greg Cox
Death Goddess Dance by Levi Black, Tor Books
Gemma Creffield
The Heart of the Circle by Keren Landsman, translated by Daniella Zamir, Angry Robot (with Christopher Slaney, Noa Menheim)
The Imaginary Corpse by Tyler Hayes, Angry Robot (with Lottie Llewelyn-Wells)
Julie Crisp
A Time of Blood by John Gwynne, Orbit Books (with Priyanka Krishnan)
Tony Daniel
My Enemy's Enemy by Robert Buettner, Baen Books
Today I Am Carey by Martin L. Shoemaker, Baen Books
The Cunning Man by D. J. Butler and Aaron Michael Ritcheyj, Baen Books (with Toni Weisskopf)
Brendan Deneen
The Tesla Legacy by K. K. Pérez, Tor Teen (with Kat Brzozowski)
Louise Dennys
The Testaments by Margaret Atwood, Doubleday/Vintage Publishing (with Martha Kanya-Forstner, Nan Talese, LuAnn Walther, Jess Atwood Gibson, Becky Hardie)
Robin Desser
Lost and Wanted by Nell Freudenberg, Knopf
Suzie Dooré
The Binding by Bridget Collins, Morrow (with Jessica Williams)
Virginia Duncan
Return of the Thief by Megan Whalen Turner, Greenwillow Books
Owen Eades
The Warship by Neal Asher, Night Shade Books (with Bella Pagan, Cory Allyn)
Frankie Edwards
Doing Time by Jodi Taylor, Headline
Carl Engle-Laird
Gideon the Ninth by Tamsyn Muir, Tor.com Publishing
Stormsong by C.L. Polk, Tor Books
Clara Farmer
The Porpoise by Mark Haddon, Doubleday (with Bill Thomas)
Ali Fisher
Five Midnights by Ann Dávila Cardinal, Tor Teen
The Infinite Noise by Lauren Shippen, Tor Teen
David Gale
The Toll by Neal Shusterman, Simon and Schuster
Jess Atwood Gibson
The Testaments by Margaret Atwood, Doubleday/Vintage Publishing (Becky Hardie, Louise Dennys, Martha Kanya-Forstner, Nan Talese, LuAnn Walther)
Diana Gill
A Thousand Fires by Shannon Price, Tor Teen
Null Set by S. L. Huang, Tor Books
The True Queen by Zen Cho, Ace Books/Pan Macmillan (with Caitlin Blasdell, Rebecca Brewer, Bella Pagan)
Marcus Gipps
Sweet Dreams by Tricia Sullivan, Titan Books
Liz Gorinsky
Splintegrate by Deborah Teramis Christian, Tor Books
Nan Graham
The Institute by Stephen King, Scribner
Anne Groell
The Soul of Power by Callie Bates, Del Rey
The Women's War by Jenna Glass, Del Rey
Pam Gruber
Supernova by Kass Morgan, Little, Brown (with Viana Siniscalchi)
Paula Guran
Dreams of the Dark Sky by Tina LeCount Myers, Night Shade Books
Lindsay Hall
The Future of Another Timeline by Annalee Newitz, Tor Books
Poppy Hamson
The Old Drift by Namwali Serpell, Hogarth (with Alexis Washam)
Becky Hardie
The Testaments by Margaret Atwood, Doubleday/Vintage Publishing (with Louise Dennys, Martha Kanya-Forstner, Nan Talese, LuAnn Walther, Jess Atwood Gibson)
Lee Harris
Middlegame by Seanan McGuire, Tor Books
The Killing Light by Myke Cole, Tor.com Publishing
Katherine Harrison
Spin the Dawn by Elizabeth Lim, Knopf
Genevieve Herr
The Priory of the Orange Tree by Samantha Shannon, Bloomsbury Publishing (with Marigold Atkey, Alexa von Hirschberg, Callum Kenny)
Jennifer Hershey
The Winter of the Witch by Katherine Arden, Del Rey
Tim Holman
Sixteen Ways to Defend a Walled City by K.J. Parker, Orbit Books
Michael Homler
The Pandora Room by Christopher Golden, St. Martin's
Anne Hoppe
Spark by Sarah Beth Durst, Clarion
Anna Jackson
Ghoster by Jason Arnopp, Orbit Books
The Pursuit of William Abbey by Claire North, Orbit Books
Miranda Jewess
Ruin's Wake by Patrick Edwards, Titan Books (with Cat Camacho, Davi Lancett)
Hanka Jobke
Raging Storm by Markus Heitz, Orbit Books
Jenna Johnson
The History of Living Forever by Jake Wolff, Farrar, Straus and Giroux
Lara Jones
Vessel by Lisa A. Nichols, Emily Bestler/Atria (with Emily Bestler)
Phil Jourdan
The Outside by Ada Hoffman, Angry Robot
Susan Kamil
Quichotte by Salman Rushdie, Random House
Martha Kanya-Forstner
The Testaments by Margaret Atwood, Doubleday/Vintage Publishing (with Nan Talese, LuAnn Walther, Jess Atwood Gibson, Becky Hardie, Louise Dennys)
Andrew Karre
The Afterward by E. K. Johnston, Dutton
Anna Kaufman
A Cosmology of Monsters by Shaun Hamill, Pantheon (with Tim O'Connell)
Courtney Kelly
All the Things We Never See by Michael Kelly, Undertow Publications
Grace Kendall
Red Skies Falling by Alex London, Farrar, Straus and Giroux
Joshua Kendall
Golden State by Ben H. Winters, Century/Mulholland Books
Callum Kenny
The Priory of the Orange Tree by Samantha Shannon, Bloomsbury Publishing (with Genevieve Herr, Marigold Atkey, Alexa von Hirschberg)
Lyssa Keusch
The Darwin Strain by Bill Schutt and J.R. Finch, Morrow
Vedika Khanna
Flamebringer by Elle Katharine White, Harper Voyager
Davi Lancett
Ruin's Wake by Patrick Edwards, Titan Books (with Miranda Jewess, Cat Camacho)
Nate Lanman
The Darkest Lord by Jack Heckel, Harper Voyager
Lucas K. Law
Bursts of Fire by Susan Forest, Laksa Media (with Samantha M. Beiko)
Vicky Leech
The House of Sacrifice by Anna Smith Spark, Orbit Books (with Jack Renninson, Natasha Bardon, Brit Hvide)
Amanda Lewis
The Amateurs by Liz Harmer, Vintage Canada
Craig Leyenaar
Crowfall by Ed McDonald, Ace Books (with Gillian Redfearn, Jessica Wade)
Alvina Ling
The Queen of Nothing by Holly Black, Little, Brown
The Wicked King by Holly Black, Little, Brown
Rebecca Lloyd
Hope for the Best by Jodi Taylor, Headline
Stephanie Lurie
Dragon Pearl by Yoon Ha Lee, Disney/Hyperion
Margot Mallinson
Cast in Oblivion by Michelle Sagara, Mira
Krista Marino
Starsight by Brandon Sanderson, Delacorte
Sam Matthews
Blood Ink by Dana Fredsti, Titan Books (with Jill Sawyer, Steve Saffel)
Harriet McDougal
Warrior of the Altaii by Robert Jordan, Tor Books
Michelle Meade
Here and Now and Then by Mike Chen, Mira Books
Kate Medina
The Dreamers by Karen Thompson Walker, Random House
Noa Menheim
The Heart of the Circle by Keren Landsman, translated by Daniella Zamir, Angry Robot (with Gemma Creffield,, Christopher Slaney)
Ilya Meyzin
Starship Alchemon by Christopher Hinz, Angry Robot
Alison Kerr Miller
Break the Bodies, Haunt the Bones by Micah Dean Hicks, Houghton Mifflin Harcourt
Wes Miller
Emily Eternal by M.G. Wheaton, Grand Central Publishing (with Sam Bradbury)
Sara Minnich
First Cosmic Velocity by Zach Powers, Putnam
David Moore
Steel Frame by Andrew Skinner, Solaris
The Last Supper Before Ragnarok by Cassandra Khaw, Abbadon
Christopher Morgan
Blood of an Exile by Brian Naslund, Tor Books
Starship Repo by Patrick S. Tomlinson, Tor Books
Gamechanger by L.X. Beckett, Tor Books/Orbit Books (with Marco Palmieri)
Jake Morissey
Black Leopard, Red Wolf by Marlon James, Riverhead
Sara Nelson
Anyone by Charles Soule, Harper Perennial
Patrick Nielsen Hayden
Invisible Sun by Charles Stross, Tor.com Publishing
Teresa Nielsen Hayden
Lent by Jo Walton, Tor Books
Melanie Nolan
DEV1AT3 by Jay Kristoff, Knopf
Tim O'Connell
A Cosmology of Monsters by Shaun Hamill, Pantheon (with Anna Kaufman)
Amber Oliver
The Hound of Justice by Claire O'Dell, Harper Voyager
Jonathan Oliver
The Quantum Garden by Derek Künsken, Solaris (with Michael Rowley, Kate Coe)
Janine O'Malley
Lifestyles of Gods and Monsters by Emily Roberson, Farrar, Straus and Giroux
Kwaku Osei-Afrifa
The Fall of Io by Wesley Chu, Angry Robot
Marco Palmieri
The Iron Codex by David Mack, Tor Books
Gamechanger by L.X. Beckett, Tor Books/Orbit Books (with Christopher Morgan)
Empress of Forever by Max Gladstone, Tor Books (with Melissa Ann Singer)
Julian Pavia
Recursion by Blake Crouch, Crown/Pan Macmillan
Sarah Peed
The Cruel Stars by John Birmingham, Del Rey
The Nobody People by Bob Proehl, Del Rey
Tony Perez
Famous Men Who Never Lived by K. Chess, Tin House Books
Anne Perry
A Chain Across the Dawn by Drew Williams, Tor Books (with Devi Pillai)
Do You Dream of Terra Two? by Temi Oh, Simon and Schuster/Saga Press (with Joe Monti)
Aubrey Pool
Once and Future by Amy Rose Capetta and Cori McCarthy, Jimmy Patterson
Traci Post
Deep Past by Eugene Linden, Rosetta Books (with Sara Brady)
Jessica Renheim
Delta-V by Daniel Suarez, Penguin
Jack Renninson
The Lost Puzzler by Eyal Kless, Harper Voyager (with David Pomerico)
The House of Sacrifice by Anna Smith Spark, Orbit Books (with Natasha Bardon, Brit Hvide, Vicky Leech)
Marc Resnick
We Are Mayhem by Michael Moreci, St. Martin's
Michael Rowley
The Quantum Garden by Derek Künsken, Solaris (with Kate Coe, Jonathan Oliver)
Thorne Ryan
The Beast's Heart by Leife Shallcross, Ace Books (with Anne Sowards)
Steve Saffel
Blood Ink by Dana Fredsti, Titan Books (with Sam Matthews, Jill Sawyer)
Brett Savory
Hollywood North: A Novel in Six Reels by Michael Libling, ChiZine Publications
October by Michael Rowe, ChiZine Publications
Jill Sawyer
Blood Ink by Dana Fredsti, Titan Books (with Steve Saffel, Sam Matthews)
Nicole Sclama
Only Ashes Remain by Rebecca Schaeffer, Houghton Mifflin Harcourt
Rene Sears
Three Laws Lethal by David Walton, Pyr
Paul Simpson
God of Broken Things by Cameron Johnston, Angry Robot
The Resurrectionist of Caligo by Wendy Trimboli and Alicia Zaloga, Angry Robot (with Lottie Llewelyn-Wells)
Melissa Ann Singer
Empress of Forever by Max Gladstone, Tor Books (with Marco Palmieri)
Viana Siniscalchi
Supernova by Kass Morgan, Little, Brown (with Pam Gruber)
Christopher Slaney
The Heart of the Circle by Keren Landsman, translated by Daniella Zamir, Angry Robot (with Noa Menheim, Gemma Creffield)
Erin Stein
King of Scars by Leigh Bardugo, Imprint
The Book of Lost Saints by Daniel José Older, Imprint (with Rhoda Belleza)
Erica Sussman
Immunity by Erin Bowman, HarperTeen
Liz Szabla
Supernova by Marissa Meyer, Feiwel and Friends
Nan Talese
The Testaments by Margaret Atwood, Doubleday/Vintage Publishing (with LuAnn Walther, Jess Atwood Gibson, Becky Hardie, Louise Dennys, Martha Kanya-Forstner)
Judith Tarr
Edges by Linda Nagata, Mythic Island Press
Silver by Linda Nagata, Mythic Island Press
Tegan Tigani
Breach by Eliot Peper, 47north
Cath Trechman
Fleet of Knives by Gareth L. Powell, Titan Books
Erika Tsang
Protect the Prince by Jennifer Estep, Harper Voyager
Brianne Tunnicliffe
The Harp of Kings by Juliet Marillier, Ace Books
Kieran S. Viola
The Everlasting Rose by Dhonielle Clayton, Freeform
Alexa von Hirschberg
The Priory of the Orange Tree by Samantha Shannon, Bloomsbury Publishing (with Callum Kenny, Genevieve Herr, Marigold Atkey)
Andrea Walker
Inland by Téa Obreht, Random House
LuAnn Walther
The Testaments by Margaret Atwood, Doubleday/Vintage Publishing (with Jess Atwood Gibson, Becky Hardie, Louise Dennys, Martha Kanya-Forstner, Nan Talese)
Alexis Washam
The Old Drift by Namwali Serpell, Hogarth (with Poppy Hamson)
Toni Weisskopf
Marque of Caine by Charles E. Gannon, Baen Books
The Cunning Man by D. J. Butler and Aaron Michael Ritcheyj, Baen Books (with Tony Daniel)
Ian Whates
Bright Morning Star by Simon Morden, NewCon Press
Invisible Ecologies by Rachel Armstrong, NewCon Press
Rise by Kim Lakin-Smith, NewCon Press
Jessica Williams
The Binding by Bridget Collins, Morrow (with Suzie Dooré)
Rachel Winterbottom
The Smoke by Simon Ings, Titan Books (with Simon Spanton)
Peter Wolverton
Last Tango in Cyberspace by Steven Kotler, St. Martin's
Tessa Woodward
Aurora Blazing by Jessie Mihalik, Harper Voyager
Chilling Effect by Valerie Valdes, Harper Voyager
Polaris Rising by Jessie Mihalik, Harper Voyager
Caroline Zancan
The Cassandra by Sharma Shields, Henry Holt