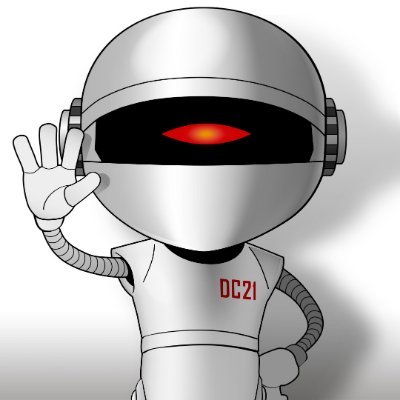 Bill Lawhorn, who resigned today as chair of DisCon III, sent a message about his decision to the convention staff and has given permission to quote it here.
From: Bill Lawhorn

Subject: [allstaff] Convention Update

To: AllStaff

To run a Worldcon you need to have the internal passion and the faith of your team. At this point, I have neither. Reflecting over the last several months I have been working towards January 2022 and not the convention dates themselves.

Colette [Fozard]'s resignation hit me much harder than I have ever admitted. Were we perfect together? No, but it worked even when I got stubborn. I miss her.

The need to remove Toni Weisskopf sapped a lot of my passion as I saw her GOH position as a chance to heal fannish fractures going back several years. I nearly walked away then. But there was still passion and things I wanted to be sure were done, so I continued. Maybe I shouldn't have. With so many issues still in the air, I couldn't put that burden on someone else.

We cleared up a bunch of them. I thank Randall Shepherd and Patty Wells for stepping up to work with me as we tried to get resolution with the Wardman Park. John Pomeranz was critical in reaching resolution. The team did a great job with the shift to December.

Special note: Without Sharon Sbarsky much would not have been accomplished over the past year. You were my rock.

The challenge of not knowing dates and location or even format were a problem. I have great faith that Lisa and her team will put together a stellar program for all to see, it was a joy to plan with you. Covid-19 is still real and even the vaccination progress creates doubt. Work with MSS. If you know people who can help in some of his vacancies, ask for their help.

Lots of stuff I'll skip at this point. But… Last week, when I was tired, I reviewed a letter. I got focused on my personal issue and missed a big picture one. I am sorry for approving that letter. In discussions, I got frustrated and angry. It was not the mark of a good leader.

Could I continue even with all the headwinds, probably. But I find myself relieved to not. After 15 months of constant worry, it is enough. Will I miss some of the interactions? Yes. Will my wife be happy to have a bunch of floor space back? A bigger YES.

The BWAWA Board will now be making a decision. Although I have not consulted him. I think John Pomeranz, (I am sorry John), is best positioned to lead DisCon III forward. He has a wealth of experience and knowledge. I just hope he has the passion to pick up the pieces.

To the rest of the staff, help Rivka and Bobbi help you. Share your information with them. Please do not resign, take a week and breathe or go for a walk or several. Make sure to create the best experience for our members as you can. Will it be what we dreamed? No, but it can still be something special. A true December to Remember.

Please work with Randy and Patty during the transition to the new leadership team. I will be at the convention, hopefully recovered. I expect to do some therapy with Helen Montgomery if she is willing to continue talking.

A few parting requests:

I hope that the events team will continue to move forward with the Thursday evening Hugo Finalist Reception with all DisCon III members. A chance to honor both the finalists from 2020 and 2021 and have them interact.

Second, early in June I authorized the transfer of $10,000 of the received passalong funds to be dedicated to the Capitalize! Fan Fund.  Please honor that commitment so even more marginalized fans can attend either in person or virtually. If the FIYAH staff request funds, please be generous.

Third, I have the base material to be used for the pin back for the Hugo pins. I hope that someone will carry on with the project to make sure all of the finalists get a little piece of the base.

Finally, please make sure Bob Silverberg gets his virtual panel so he can continue his streak of attendance.

I'll leave you, as I resign, with a life poem Linda Addison shared with me when I was struggling in February, "U are stronger than U know / your strength increases light / in your world & the World…" Her words are so powerful and you can be too.

—
Bill Lawhorn
Former Chair DisCon III
DisCon III Events Division Head Gadi Evron responded with these valedictory comments:
Bill has played an instrumental part in bringing Worldcon back to DC. He never signed up to be a solo chair of a Worldcon — and as the saying goes, "Friends don't let friends chair Worldcons" — but he stepped up when he was needed. He led us through a difficult Covid year, a co-chair leaving, our venue, the Wardman Park going bankrupt, and more. Did I always agree with him? Of course not. Were there issues? Yep. Even very strong disagreements that at times strained our friendship. He is a good man who put Worldcon first, and I am thankful for him bringing us this far. He deserves our thanks, and our respect.
Comments are closed.