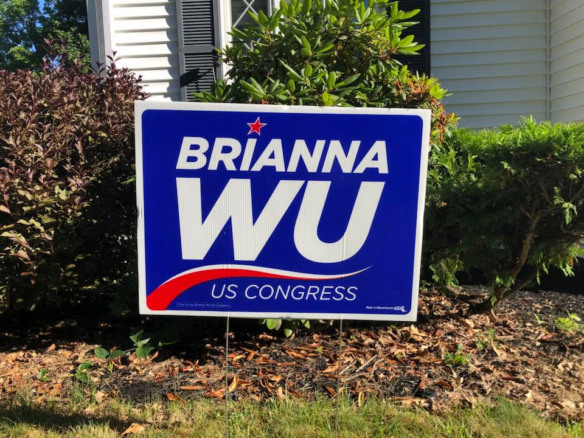 The New York Times has picked incumbent Stephen Lynch to win the Democratic primary race for Massachusetts' Eighth Congressional District and keep his seat, overcoming a challenge by Brianna Wu.
With 31% of the ballots counted as this is written, Lynch has received 71.7%, Wu 21.5%, and a third candidate 5.8% of the vote.
Wu has announced she plans to run again in 2020.
Looks like 2018 was not my year, but I'm not finished. I'm just getting started. See you again in 2020, @RepStephenLynch. With more money, more experience, and more local support.

Think about that as you're voting for the next two years.

My thanks to everyone who supported us.

— Brianna Wu (@Spacekatgal) September 5, 2018
Wu tweeted an analysis of her campaign's strengths and weaknesses. Thread starts here. Some of her comments follow:
3/ I've said this in interviews before, but my biggest mistake early on was NOT HIRING EXPERIENCED PEOPLE at the beginning.

I thought I could do it like a startup, and we could learn as we went.

By the time I realized that was a failing strategy, it was too late.

— Brianna Wu (@Spacekatgal) September 5, 2018