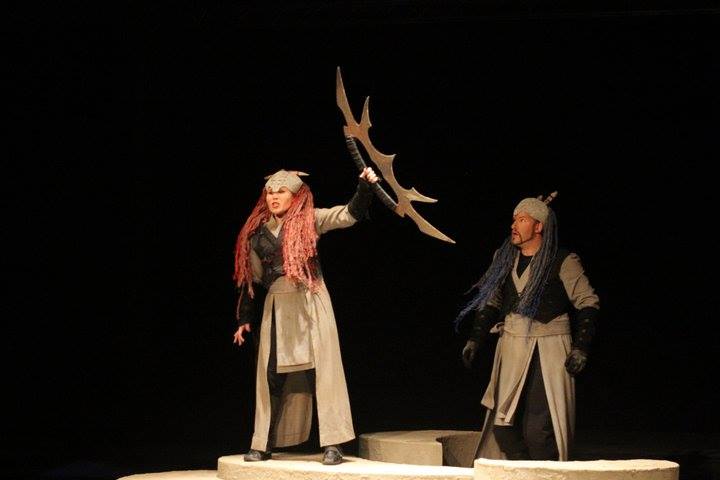 "u" the Klingon opera has been performed in Europe since 2010. Now the creative team is drumming up interest in a 2015 U.S. tour via its website and Facebook.
The libretto of "u" is taken from the story of Kahless the unforgettable.
Betrayed by his brother and witness to his father's brutal slaying, Kahless is pitted against his bitter enemy the mighty tyrant Molor. To regain his honor he must travel into the underworld, create the first Bat'leth, be united with his true love the lady Lukara and fight many epic battles.
"u" was composed by Eef van Breen to a libretto by Kees Ligtelijn and Marc Okrand (the leading Klingon linguist) under the artistic direction of Floris Schönfeld. The music is performed on "indigenous Klingon instruments."
Here's a clip.
[Thanks to Francis Hamit for the story.]