Alma Alexander answered our call for critter photos with this magnificent gallery.
I am sending you several pictures of my newest addition, a retired international grand champion Maine Coon queen named Avalanche (she goes by Ava). She is now the companion to my current resident, my one-eyed ex-feral ex street cat adopted moggy from the local shelter who is fully half the new cat's size (and I think she thinks he is a kitten…) She is regal and magnificent, as well as weirdly kittenish and kooky (she is only just a smidge over two years old…) and I feel privileged to have been permitted to share her life…
Alma shares much more of her cats' backstory in "A Cat Called Avalanche", a 2022 post at Book View Café.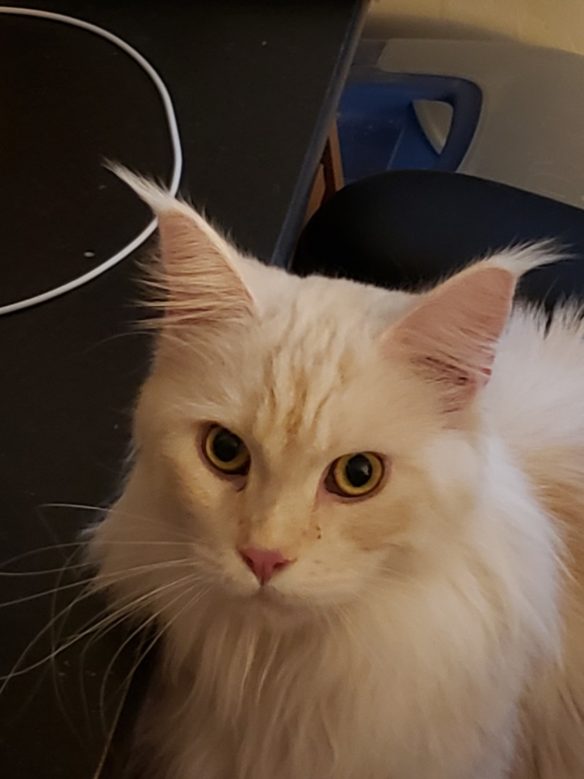 ---
Photos of your felines (or whatever you've got!) resting on genre works are welcome. Send to mikeglyer (at) cs (dot) com