NickPheas' photos show the rest of the family likes to cozy up to a good book, too.
This is Steerpike, not actually sleeping, but sitting with The Fellowship of the Ring. He is Fuschia's brother, they are 17.
Here we have Tinks, sleeping with The Lightning Thief, the first of the Percy Jackson books —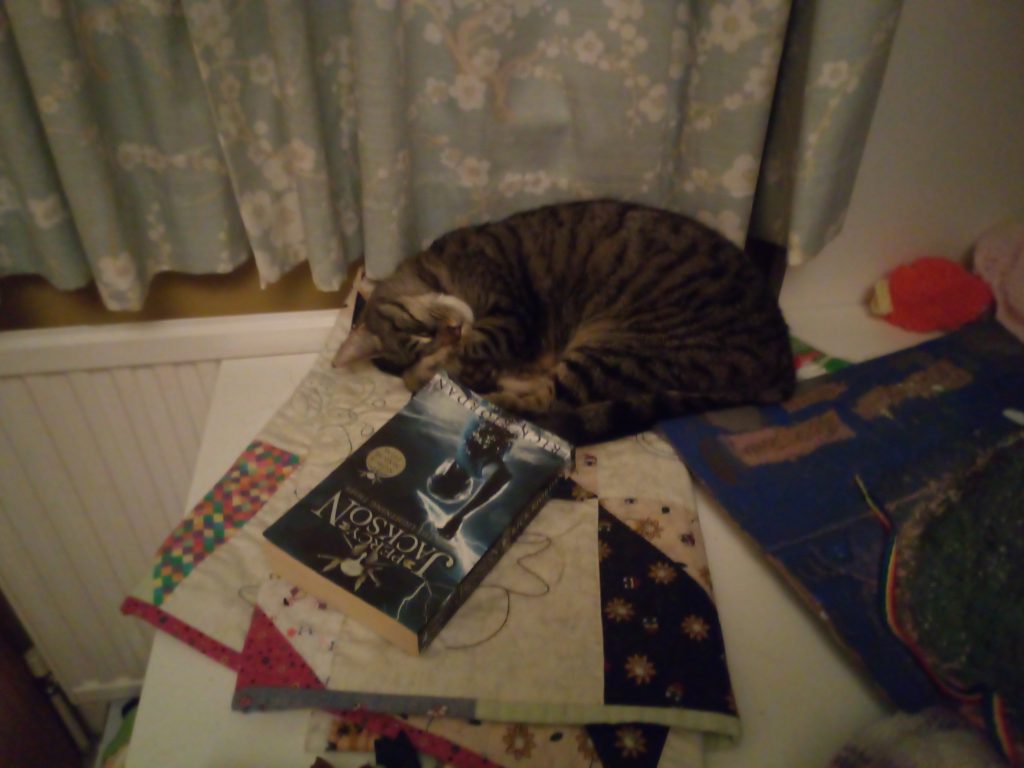 And Thomas, with Castle Hangnail, by a certain wombat.
Photos of your felines resting on genre works are welcome. Send to mikeglyer (at) cs (dot) com