Mark R. Kelly has been probing for books to consider for his next Black Gate column.
For Edgar Pangborn, I thought to start with his first, West Of The Sun, which I have a copy of, now sitting on my table where my cat, Potsticker, is lying, stretched out in the Bay Area heat.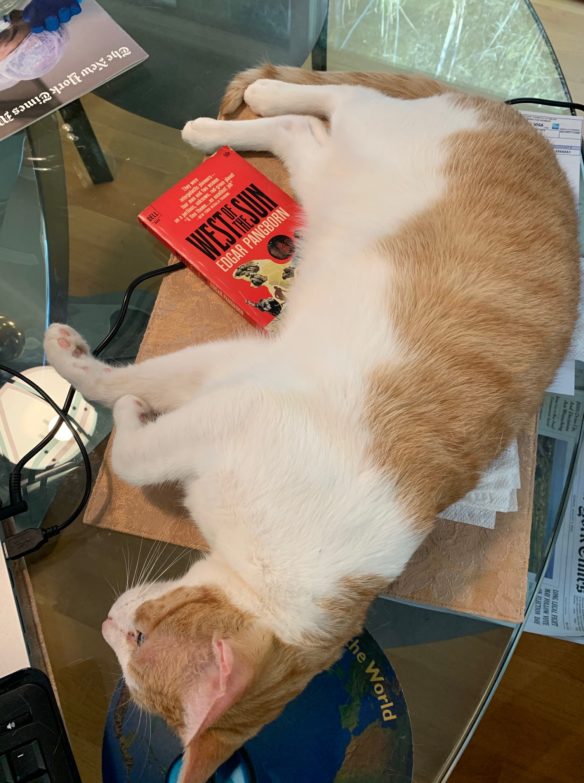 And looking through my stacks, I realize I have the Old Earth Books edition, courtesy Michael J. Walsh from nearly 20 years ago. And Potsticker is sitting up.
---
Photos of your felines resting on genre works are welcome. Send to mikeglyer (at) cs (dot) com