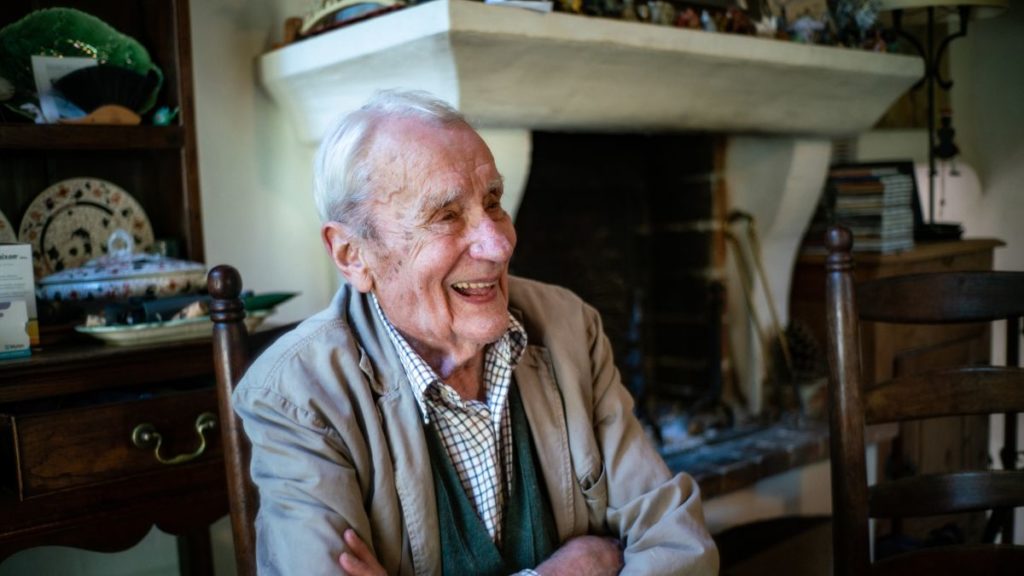 Christopher Tolkien, son of J.R.R. Tolkien and the last of the Inklings, died January 15 at the age of 95 the New York Times reports.
For nearly 50 years after his father passed away in 1973, Christopher continued to edit and publish his father's unfinished manuscripts, giving J.R.R. Tolkien's literary output the benefit of two lifetimes' work. Christopher assembled from pieces the epic Middle-Earth predecessor to Lord of the Rings, melding them into The Silmarillion (1977). In all, he edited or oversaw the publication of two dozen editions of his father's works, many of which became international best sellers.
Along the way he produced 12 volumes of The History of Middle-earth, a compilation of drafts, fragments, rewrites, marginal notes and other writings that showed the evolution of J.R.R. Tolkien's legendarium.
Christopher is also credited with creating the acclaimed 1954 map of Middle-earth.
During World War II, when Christopher was serving with the Royal Air Force in South Africa, his father mailed him parts of The Lord of the Rings for comment and editing.
After the war he studied English at Trinity College, Oxford, taking his BA in 1949 and his B.Litt a few years later. He became a lecturer in Old and Middle English as well as Old Icelandic at the University of Oxford.
In 1945, he became the youngest member of the Inklings, a circle of Oxford writers and scholars started in the Thirties by C.S. Lewis, J.R.R. Tolkien, and others, who met weekly in Lewis's college rooms. Christopher was told in a letter from his father that the Inklings proposed to consider him "a permanent member, with right of entry and what not quite independent of my presence or otherwise."
Dr. Diana Glyer, author of two books about the Inklings, including The Company They Keep: C.S. Lewis and J.R.R. Tolkien as Writers in Community, mourned his passing:
I must refer now to all the Inklings in past tense; the last of them has died. I met Christopher Tolkien, talked with him, corresponded from time to time. I have devoted my life to studying the Inklings. Today, they have slipped from solid, real, and tangible into the past, beyond reach. I no longer have the privilege of studying what is, only what was. Everything has changed.
J.R.R. Tolkien biographer John Garth ended his Facebook announcement of Christopher's death with this fitting quote from the end of Lord of the Rings:
"Well, here at last, dear friends, on the shores of the Sea comes the end of our fellowship in Middle-earth. Go in peace! I will not say: do not weep; for not all tears are an evil."
Christopher is survived by his second wife, Baillie, his sister Priscilla, and three children, Simon, Adam and Rachel.