Editor Neil Clarke has announced the finalists for the 2021 Clarkesworld Magazine Reader's Poll for best story and cover art.
Clarke commented, "This year, it was never apparent which works were destined to become finalists. Everything was in flux right down to the final hours. In the end, ties in the fiction category yielded eight finalists. As in the past, we've chosen not to implement a tie-breaker and have passed all eight stories into the final round. We missed having a similar situation happen in the art category by one vote, placed in the final minutes of voting."
Best Story
Best Cover Art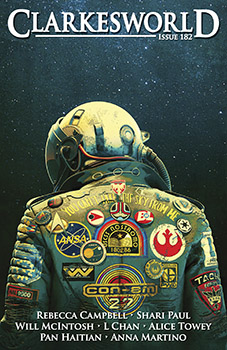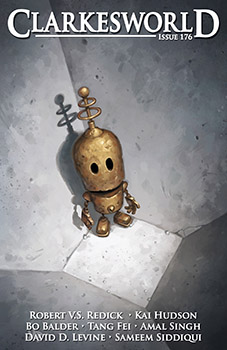 The public is invited to pick the winners. Go to:
https://www.surveymonkey.com/r/clarkesworld2021poll
Voting will close on February 15 at 8:00 p.m. Eastern. The winners will be announced in Clarkesworld's March issue.