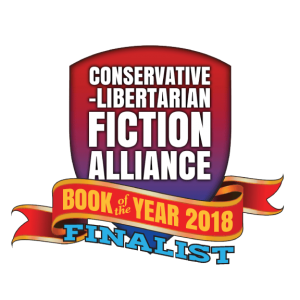 The finalists for the Conservative Libertarian Fiction Alliance's 2018 Book of the Year award have been announced.
Hans G. Schantz: A Rambling Wreck
Moira Greyland: The Last Closet
Jon del Arroz: For Steam and Country 
Kacey Ezell: Minds of Men 
Jagi Lamplighter: The Awful Truth About Forgetting
Chris Kennedy: The Golden Horde 
Chris Kennedy/Mark Wandrey (ed.): A Fistful of Credits 
John C. Wright: Daughter of Danger 
Richard Paolinelli: Escaping Infinity
Karl K. Gallagher: Torchship Captain
The public survey opens April 2. Check the website.
[Thanks to L. Jagi Lamplighter for the assist.]