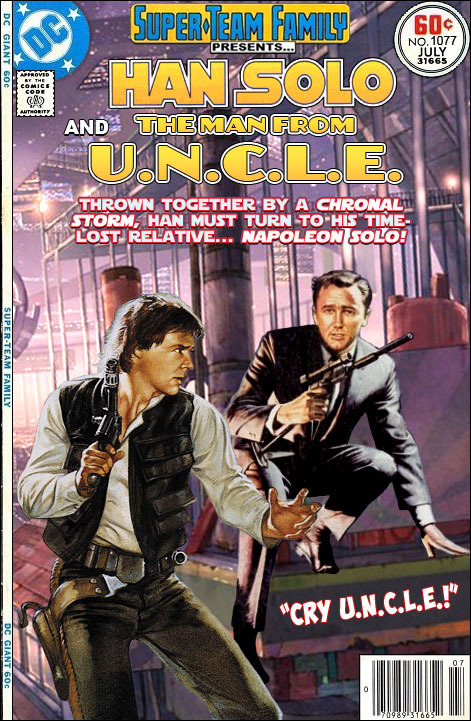 Ross Pearsall has designed over a thousand faux comic book covers in his Super-Team Family series of "Team-ups that never happened…But should have!"
Some are played straighter than others. There's RoboCop versus Judge Dredd, Superman and Iron Man, and Captain Marvel and The Mighty Thor.
But what about Harley Quinn and Howard the Duck? Legion of Super Pets and Lockjaw? The Hulk and Elfquest?
You're one click away from cover #1,000, a retrospective celebration which includes a large number of examples in one post, and features Pearsall's memoir about developing the concept as a kid.