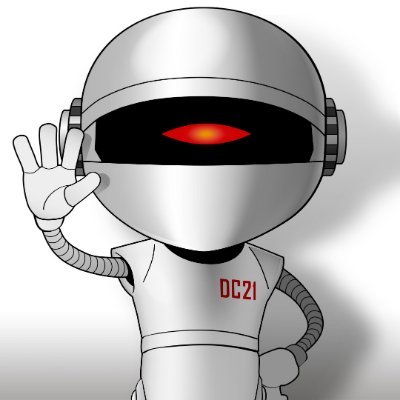 DisCon III, the 2021 Worldcon, today posted an "Update on Convention Dates and Hotels" about their facilities situation, and to explain why they have not yet released the outcome of the poll taken in December to determine people's preference for either a primarily virtual event on the original dates, or a potential in-person event later in the year.
The committee's public opinion survey launched December 3 asked respondents to pick between "shifting DC III to December 15-19, 2021, with a high probability to be an in-person Worldcon, or keeping with our existing August 25-29, 2021, which would be mostly virtual with the potential for limited in-person activities."
DisCon III has contracts with two hotels, the Marriott Wardman Park and the Omni Shoreham Hotel. Today's update says:
…We've spent the past month in constant negotiations with both and are continuing to negotiate. We can say the Omni Shoreham has been very flexible with us in our ongoing talks, and we want to thank them for that.

The Wardman Park's owner has filed for bankruptcy, announced the hotel's permanent closing, and their intent to sell the property (https://www.bizjournals.com/washington/news/2021/01/12/pacific-life-insurance-wardman-park-bankruptcy.html). We are currently retaining legal counsel regarding this issue.

For legal reasons, this means we cannot give any updates regarding the dates of DisCon III.
They are also not releasing the survey results because it "potentially could make it more challenging to reach an equitable conclusion for all parties involved."
DISCON III PLANS FOR VIRTUAL COMPONENT. While the possibility of an in-person convention, and the decision about when and where it could be held, is up in the air, the committee is going forward with plans for virtual programming, with a separate membership structure for those who only want access to those items.
We are publicly committing to having a robust, virtual experience for DisCon III. As of now, this means having at least three streaming programming items per convention hour. We will provide more information on this in the upcoming weeks and months.

We will be creating a separate virtual membership type for those who cannot attend DisCon III in person. Supporting members will have the option to upgrade their memberships to this new membership type. Presently, we do not have a membership price or estimated date when this membership type will be available.
FUTURE UPDATES. The committee's announcement concludes:
We are still committed to releasing the survey results, though as talks are ongoing, we cannot give a date on when those results will be released.

We are committed to continuing our talks with both the Wardman Park and the Omni Shoreham Hotel to reach a conclusion we can share with you.
The committee will be providing updates every two weeks, with the next public update on February 14.
[Thanks to James Davis Nicoll for the story.]