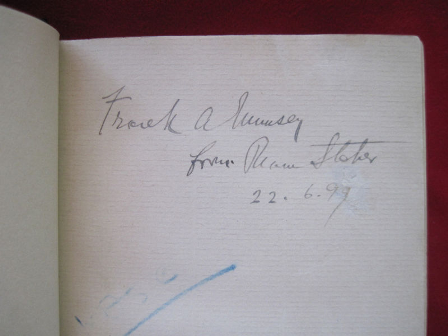 A first edition of Dracula autographed by author Bram Stoker to Frank Munsey is for sale on EBay.
The seller believes Stoker presented the book to Munsey in the (unfulfilled) hope that Munsey would serialize Dracula in one of his pulps.
Now 10% off! They're only asking $67,500. The sale has three more days to run.
[Thanks to John King Tarpinian for the story.]