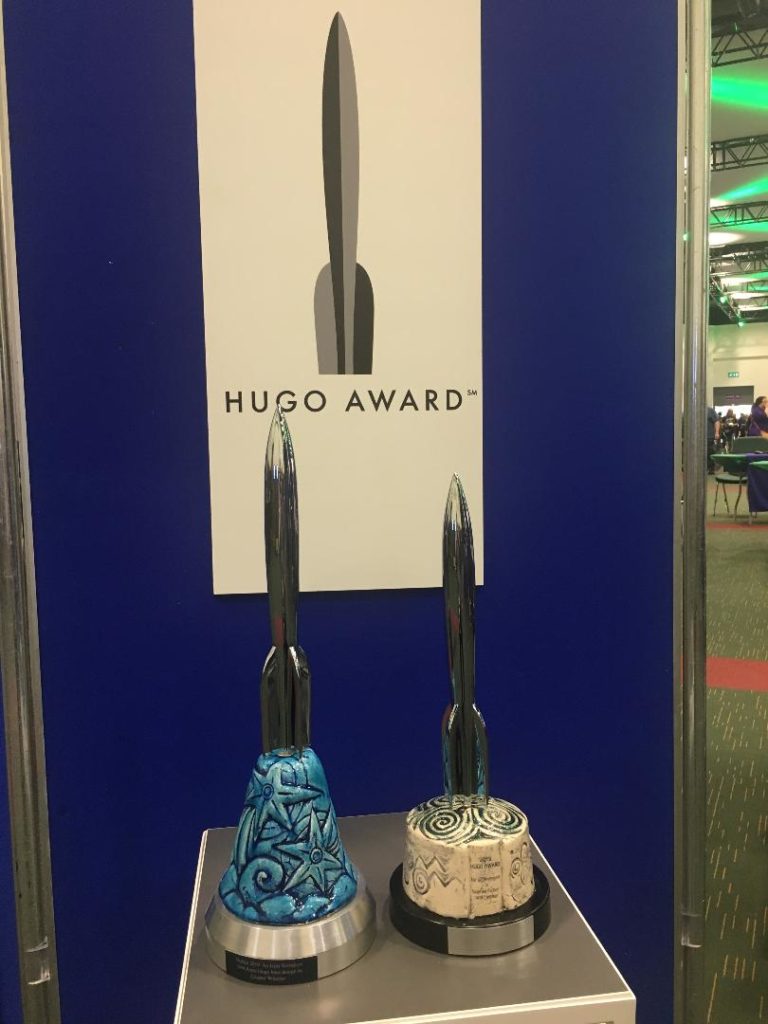 The 1944 Retro-Hugo Award base (left) and 2019 Hugo Award base (right) are on display at Dublin 2019. Thanks to Rich Lynch for the photo.
The 1944 Retro Hugo base was designed by Eleanor Wheeler. She is an architectural and sculptural ceramicist who has created large scale art for public spaces including at the Market Square in Armagh and the Gasworks, the Mater Hospital and Drumglass Park in Belfast. She lives in County Down and has had numerous solo exhibitions, drawing on her travels locally as well as throughout Asia, Africa and Europe for inspiration.
The 2019 Hugo base was designed by Jim Fitzpatrick. Based in Dublin, he is famous for his Celtic art, in particular for his publications The Book of Conquests, The Silver Arm, The Children of Lir (with Michael Scott) and Erinsaga; and also for his album covers for Thin Lizzy and Sinéad O'Connor. Perhaps his best known work is his iconic 1968 portrait of Che Guevara.