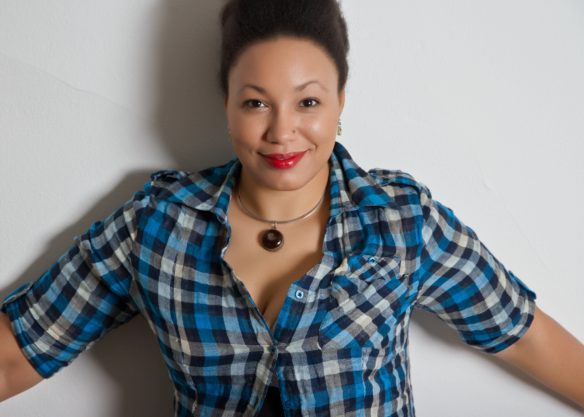 [Introduction: Melanie Stormm continues her humorous series of posts about the misdirected emails she's been getting. Stormm is a multiracial writer who writes fiction, poetry, and audio theatre. Her novella, Last Poet of Wyrld's End is available through Candlemark & Gleam. She is currently the editor at the SPECk, a monthly publication on speculative poetry by the SFPA. Find her in her virtual home at coldwildeyes.com. Wipe your feet before entering.]
MOT JUSTE
Hello, all! Melanie here.
If you're reading for the first time, welcome! It would make sense for me to say something to get you caught up on the emails we've all been reading from Writer X just to help you feel at home.
I gave this idea a surprising amount of thought. Ultimately I concluded that there's nothing I could say to you, or to me, or to anybody that would get them caught up or explain what is going on.
We are all essentially here for the first time. Welcome! Welcome to all of us!
It's probably a good time to top up and say that all typos and grammatical choices belong to Writer X and that my name is definitely not Gladys.
Other than that, you should be good to go.
Without further ado.
---
Subject: I AM FINALLY A FULL TIME WRITER!!!
Dear Gladys,
When I summoned a high level demon from the void of Ashiput, I had to set some ground rules for myself.
Oh wait, you probably don't want to hear about that!!! I know you must be waiting on pins and needles for the first installment of pages for my epic fantasy saga I promised you last week. I have some explaining to do before I let you see it so that you can understand what is happening here.
With my new discoveries about my saga, that while it is an epic fantasy saga, it is really about two people who love each other across the world of the living and the dead, loosely based off of C__ and my relationship. I have more conviction than ever that THIS IS GOING TO BE FAMOUS!!! And to think, it's a WHOLE NEW GENRE OF FANTASY TO BOOT!!! The only problem is, with C__ and I being the heart of the story, this story has to be perfrect.
And I mean perfect. I feel like I have an immense weight on my shoulders now that I know what my story is really about. As a result of having to write the world's MOST PERFECT, MOST FAMOUS fantasy saga, I have come up with an ENTIRELY NEW WAY TO WRITE A BOOK.
Don't worry, I'm not delusional!!! I know that I will HAVE to go through the whole novel and fix typos and maybe a couple of grammatical touch ups here and there.
So what I've decided is that I'm going to write—a little at a time—and only keep the most perfect words before I add any more. This means I am writing at a WHOLE NEW LEVEL and the writing I am about to send to you is MUCH MORE POTENT.
Writing such high quality, perfect work means that I need a LOT more hours to write if I am realistically going to get these books done by mid-December. Fortunately EHPKTRYX is covering for me at work (he does a near-perfect duplication of me except for a blackened, shriveled sixth finger on my left hand but so far nobody's noticed.) This has cleared up more than forty hours a week for writing time!!!!
That said, I'm still going to take time out of my precious writing schedule to break into the Grim Hill House next Thursday at 7:30 pm to retrieve my custom croc. R___ says he can do it Thursday night after his chemistry exam. He thinks we're going on a historic house tour. He doesn't know that we're breaking in so DON'T SAY ANYTHING TO HIM!!! R___ doesn't seem to remember getting creeped out by the lady that was in my closet but I think his subconscious is still a little jittery so DON'T SAY ANYTHING TO SCARE HIM OFF. If you ruin this for me, I WON'T BE TALKING TO YOU!!!! My protege's future career as a mumble rapper depends on ME!!! (Bring your anbo-jyutsu armor!!!)
Hang on, EHPKTRYX is asking to borrow my phone. I have to be nice to him even if he is the creepiest…person? (DON'T TELL HIM I SAID THIS!!!) (And the house STINKS of Sulfur but fortunately I ordered a box of tutti-fruity incense to help get the smell of hell out.)
But constant sounds of dragging chains gets grating. BRB.
Okay, I'm back. Sorry that took a while. (There are so many lights on in my house and NONE of them will turn off so I always have lightbulb retina burns and it takes forever to find my phone!!)
My sleep schedule's also been a bit weird. Gladys, do you have a gun??? I'm wondering if we can shoot out some of these lights. I feel like I'm starting to see things. (The other day I went down to my basement to heat-fluff my socks and I SWORE I saw an abyss in the floor two feet away from my dryer. But it can't be there because I told EHPKTRYX he could use the basement as his bedroom FOR THE TIME BEING and you think he would mention it if an abyss opened.)
Demonic-Substitute or no, eventually I'm going to have to break it to him that he should get his own apartment. Not to say that there's any problem with a demon living in people's houses, that's totally fine of course, I'm just the kind of person who lives having my space.
Here is my latest work below. This is very hard because I had to not only tell you what was happening, but what Fenchin looks like and I think you'll find I did something pretty clever.
       Chapter One: Darkness Comes to Chaalchaal Mall

     Fenchin was picking herbs in the forest when a shot rang out at
the Chaalchaal Mall. Fenchin looked in the gazing pool at her
reflection. She was very beautiful. She had dark hair and a black
leather jacket and skinny jeans that fit her perfectly. When she
heard the shot, she screamed.
Please let me know all of your thoughts. For example, doesn't it FEEL like an exciting story is about to start?
Write me right away!!!!! I have to know what you think as I have a DEADLINE. THe writing critique group at the Ink Black Coffee Club is VERY Exclusive and they want a writing sample before they'll extend an invitation. TIME TO BLOW THEM AWAY, GLADYS!!!!
xox,
X
P.S. I notived you are late getting me the list of publishers, but that's okay because I really want this to be PERFECT and I need you to put ALL YOUR FOCUS ON THIS FOR NOW!!!
---
Subject: DISREGARD THE LAST DRAFT, GLADYS!!!
Dear Gladys,
I realized when I hit send that the last draft is completely wrong. This current version is the only one you should read!!!
       Chapter One: Darkness Comes to Chaalchaal Mall

      Fenchin's fingers wer sticky with minty sap as she plucked a
fistful of herbs from the forest floor. These herbs made her think
of her mother, who had disappeared years before in search of a wand
that could let magic into or out of the world. A shot rang out in
the direction of the city and then a bunch of birds flapped over the
sky.
xox,
X
---
Subject: That was pretty brilliant but not PERFECT
Dear Gladys,
The lasst version I sent you was pretty brilliant and some very strong writing, however I am having a hard time thinking straight because ?HPKTRYX is listening to Lil Nas X and the Beach Boys at TOP VOLUME!!! AT THE SAME TIME!!
Disregard that version. TOO MUCH BACKSTORY!! I've incorporated more imagery into my latest writing. Again, I'm only keeping the PERFECT WORDS.
       Chapter One: The Dark Arrival at ChaalChaal

     Fenchin's fingers were sticky with minty sap. She grabbed a
handful of purple leaves from the forest floor.
xox,
X
---
Subject: New Draft
Dear Gladys,
Had to fix the last one. Here are the perfect words I'm keeping.
                  1.

     Fenchin's fingers were
xox,
X
---
Subject: RE: New Draft
Dear Gladys,
I know it's been a couple hours but I've been working on my story in my bedroom as it's getting late. The one nice thing about all these lights being on is that the full moon in that blasted skylight isn't so distracting!! (Although all the eye masks I have to sleep in have been rubbing off all my eyelashes!!!)
Here is the latest draft with ONLY the perfect words
             1. Fenchin

Fenchin's fingers
xox,
X
---
Subject: RE: RE: New Draft
Scratch that. those last drafts wer absolute rubbish. Here is my FINAL draft.
                           1. Fenchin

     Fenchin
xox,
X
HELLO MELANIE. HELLO MIKE. HELLO FILERS.
I SEE YOU.