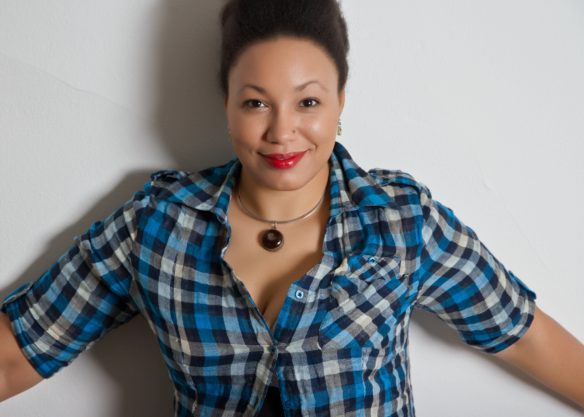 [Introduction: Melanie Stormm continues her humorous series of posts about the misdirected emails she's been getting. Stormm is a multiracial writer who writes fiction, poetry, and audio theatre. Her novella, Last Poet of Wyrld's End is available through Candlemark & Gleam. She is currently the editor at the SPECk, a monthly publication on speculative poetry by the SFPA. Find her in her virtual home at coldwildeyes.com. Wipe your feet before entering.]
ACCOUNTABILITY PARTNERS
Hello, All! Melanie here.
Each week that I pass Writer X's emails on to Mike, I like to include a personal note at the opening. Alas, this week I must recuse myself from that activity.
The reason? I too greatly resemble the following approaches to deadlines.
Without further ado…
---
Subject: Blog Writer
Dear Gladys,
There are no two ways about it, this year's New Hampshire Writer's Retreat was a SMASHING SUCCESS!!!!! I am totally PUMPEd about all the things I'm going to get done this year in my writing life.
In the last hours of being shipwrecked on Strange Island with all the other feral writers, one of the Selfies explained the importance of published writers having their own blogs. She said you have to maintan an emotional connection with your readers and share little pizzas of your writing life with them. Kind of a behind-the-scenes thing.
The only thing is, unlike other writers, I don't have time to write a blog. That is extremely uncreative and you know I am a VERY creative writer, Gladys!!! That is why I've decided to give the task to someone who is not very creative at all. (It's you Gladys!!!!!)
All I will need is for you to take all the notes I send you about my day and make sure you write up a gripping and personal account that EMOTIONALLY CONNECTS to my readers. MAKE SURE YOU MAKE IT SOUND LIKE ME!!!!!!
You probably won't make it sound like me. I'm very hard to get write.
How about this, you take my notes, re-write them into the most grupping blog you can write, send it back to me and I will rewrite what you rewrite into something that is actually grupping and good and has that little Writer X touch????
Sounds like a plan, Galdsy!!!!
xox,
X
---
From: Bevvy Hart
Fw: Have you seen this?
Start taking notes Gladys, my readers will want to see this!!! I'm going straight to the top!!!!!
begin forwarded message
Dear X,
I hope your new year has been full of promise. This was being passed around the Cradensburg Writer's Forum and I thought of you. Have you seen this? You should submit something!
Warmly,
Bevvy
Bevvy Madison Hart she/her
Wandering Spirit Small Press, CEO
A Vegan Owned and Operated Press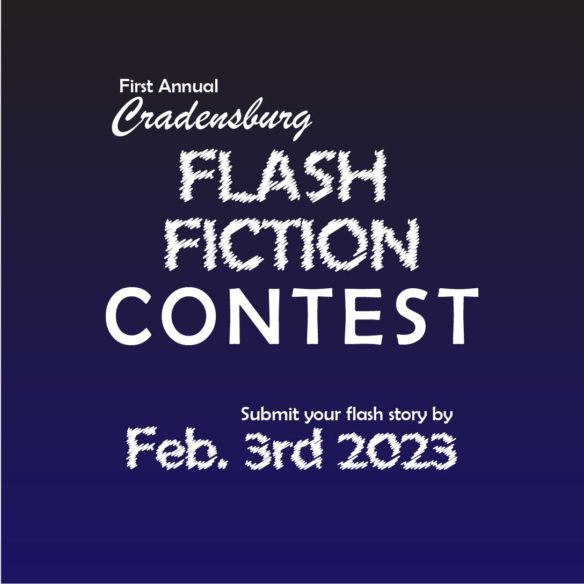 Subject: Accountabiity Partners
Dear Gladys,
I'm off to my first real writing deadline!!!! Tryxy is also off to a writing deadline of his own. Even though he's a freshman at the Miskatonic Online University, he still has to get his general education credits. He has to write a research paper about research papers and has the same deadline as me so we're going to be accounability partners for each other.
Since I have to keep him accountable, I won't have time to send you my blog notes for you to write my blog so Tryxy will be writing the notes and sending them to you so keep your eyes open!!!!!
As for my flash fiction entry, I'm going to bat this out of the PARTK!!!!! The contest is limited to writers who live in Cradensburg and HOW MANY OF US CAN THEIR BE???????
Of course, I have TONS of creative ideas for flash fiction so I will probably bombard this contest with at least twleve or thirteen stories!!!!! This will be tough because it means I HAVE TO COMPETE AGAINST MYSELF AS A WRITER. This is the hardest thing I've ever done, Gladys.
Make sure you put that in the blog. This is the HARDEST THING I"VE EVER DONE.
Off to set up my writing space so that it is facing all my Brandon Sanderson novels and is fully decked out with my Harry Potter mug, Tardis slippers, and floating glitter Twilight pen.
xox,
X
IT'S TRYXY. HERE ARE MY NOTES.
TUESDAY, JAN. 31 6:47 PM
X HAS FINISHED WAVING INCENSE OVER WRITING SPACE.
INTERRUPTS MY THESIS STATEMENT RESEARCH TO LET ME KNOW THAT THE CREATIVE ENERGY IN THE ROOM IS ABOUT TO "BLOW THE ROOF OFF THIS PLACE."
SITS AT LAPTOP AND OPENS NEW DOCUMENT FILE.
TUESDAY, JAN 31 9:35 PM
HAVE FINISHED MY THESIS STATEMENT ABOUT RESEARCH PAPERS.
WENT TO CHECK ON X.
SHE QUICKLY CLOSED A BROWSER WINDOW ON THE SEX-LIFE OF CLOWNS.
WON'T LET HER KNOW I SAW IT.
ROOF STILL ATTACHED TO HOUSE WHICH IS GOOD BECAUSE EXPECTING A BLIZZARD.
GOING TO BED.
GOODNIGHT.
---
Subject: Critical Research done
Dear Gladys,
Even though I haven't gotten any words written, I put in a solid three hours or so of writing!!!! Make sure you tell my blog readers that I am approaching this fiction seriously. They need to be tantalized with curiosity!!!!!
Tryxy and I are headed to bed. Both of us have done a LOT of work. More tomorrow!!!!!
xox,
X
---
HELLO. QUITE A LOT OF SNOW TODAY. SHOVELED OUT DRIVEWAY. X'S TURN TO MAKE DINNER. NOW TO WRITE MY OPENING PARAGRAPH.
WEDNESDAY, FEB 1 5:35 PM
TURABIAN FORMAT IS THE MOST ATTRACTIVE OF THE FORMATS.
EVERYONE KNOWS THIS.
WILL DO EVERYTHING IN TURABIAN.
X SAYS SHE'S GOING TO WRITE AFTER SHE MAKES LASAGNA.
GOES ON YOUTUBE FOR LASAGNA RECIPE.
WEDNESDAY, FEB 1 6:59 PM
STILL NO LASAGNA.
X SAYS SHE'S STARTED HER OWN YOUTUBE CHANNEL.
HAS SPENT THE LAST HOUR GETTING "GREAT FOOTAGE" OF HER SNAPPING HER FINGERS AND MAKING CELERY STALKS APPEAR TO BE INSTANTLY MINCED.
WEDNESDAY, FEB 1 7:28 PM
HAVE GOOD START TO OPENING PARAGRAPH.
GOING TO READ IT TO X.
X LIKES MY OPENING PARAGRAPH.
HER DOCUMENT IS STILL EMPTY.
SHE SAYS SHE'S NOT WORRIED.
LOOKS WORRIED.
STARES AT WALL AND MINDLESSLY CHEWS CELERY.
ASKS ME IF I'D EVER DATE A CLOWN.
---
Subject: PLENTY OF TIME [email protected]!
Dear Gladys,
Flash fiction isn't long!!! I am a professional, published writer. I am not in the least worried that I haven't written anyof the twelve or thirteen stories I saw myself writing at the beginning of the week.
Perchance did I mention what any of those ideas were? Could you please let me know what they were and what was so fantastic about them?
CloCK IS TICKING!!!!!
xox,
X
MY TURN TO MAKE DINNER. MADE LASAGNA.
GETTING NERVOUS. RESEARCH PAPER ABOUT RESEARCH PAPER IS DUE TOMORROW AND ONLY HAVE THESIS AND OPENING PARAGRAPH. HAVE TO BUCKLE DOWN TONIGHT.
THURSDAY, FEB 2 6:17 PM
FORCED MYSELF TO WRITE BODY PARAGRAPH. GETS EASIER IF YOU PUSH THROUGH.
X HAS OPENED FILE AND CHANGED NAME OF STORY.
IS STARING AT THE BLINKING CURSOR WITH PERPLEXED EXPRESSION AND RUBBING HER CHIN.
THURSDAY, FEB 2 6:19 PM
X IS ON YOUTUBE.
REMINDING HER SHE SHOULD BE WRITING.
GIVES ME SULLEN LOOK.
SAYS SHE'S WAITING ON SOMETHING IMPORTANT FROM GLADYS.
OKAY, "GLADYS."
THURSDAY, FEB 2 6:25 PM
X ASKS ME IF I'VE EVER PRAYED TO THE SCARY LEOPARD IN OUR BACKYARD.
GOES OUTSIDE.
THROUGH THE BACK WINDOW I SEE HER DANCING AND WAVING HER HANDS AND BOWING TO THE GIANT LEOPARD.
CHANTING SOMETHING ABOUT "A WRITING MIRACLE."
THURSDAY, FEB 2 7:23 PM
WAS BUSY WRITING ROUGH DRAFT AND FORGOT TO CHECK ON X.
X IS FULL BLOWN SUCKED INTO A YOUTUBE DOCUMENTARY ON SEXY CLOWN SCANDALS.
THURSDAY, FEB 2 8:36 PM
WHOOOOOOAAAAAAA.
ACCIDENTALLY SUCKED INTO SEXY CLOWN SCANDALS DOCUMENTARY BY YOUTUBER 666ASHLEYPIZZAS.
NOW KNOW THINGS I WISH I DIDN'T.
ASK X WHAT SEXY CLOWNS HAVE TO DO WITH HER STORY.
X LOOKS SHIFTY.
SAYS "THE TANGENTIAL NATURE OF A WRITER'S CREATIVE PROCESS IS COMPLEX AND MUMBLE MUMBLE MUMBLE."
BETTER GET BACK TO WORK ON RESEARCH PAPER.
THURSDAY, FEB 2 9:21 PM
FIRST DRAFT DONE!
X SAYS SHE'S GOING TO "PULL A LATE ONE."
GOING TO BED.
GOODNIGHT.
FRIDAY, FEB 3 1:08 AM
GOT UP TO GIVE #BESTKITTEN MIDNIGHT SNACK.
FOUND X DROOLING ASLEEP IN FRONT OF LAPTOP WITH SEXY CLOWN SCANDAL PLAYLIST RUNNING ON AUTOPLAY.
WONDER IF THE DROOL IS PART OF THE COMPLEX CREATIVE PROCESS.
SENT X TO BED.
---
FRIDAY, FEB 3 5:08 PM
NOOOOOOOO.
PAPER IS SUPPOSED TO BE WRITTEN IN MLA FORMAT.
MLA FORMAT IS FOR ZOMBIES!
THIS IS GOING TO ADD AN HOUR TO MY REWRITE TIME.
X IS IN A DAZE.
SLIGHTLY CATATONIC.
WONDER IF SHE NEEDS ME TO GET OUT THE CATTLE PROD.
FRIDAY, FEB 3 6:47 PM
REFORMATTED PAPER.
NOW TO REWRITE DRAFT.
X'S STORY IS DUE BY 11:59PM BUT SHE IS TAKING A BUBBLE BATH.
STARTING TO WORRY ABOUT HER.
FRIDAY, FEB 3 8:06 PM
ARGH.
FORGOT TO CREATE A WORKS CITED PAGE.
WORKS CITED PAGES ARE THE BANE OF MY ACADEMIC EXISTENCE.
X HAS TAKEN AN ADDITIONAL BUBBLE BATH.
FRIDAY, FEB 3 8:16 PM
X IS WRINKLED LIKE A PRUNE.
ASKS ME WHAT IS THE NATURE OF LIFE, THE UNIVERSE, EVERYTHING.
TELL HER THAT IT OS OBVIOUSLY 42.
X SAYS "OH, OKAY. JUST CHECKING."
I ASK HER HOW HER STORY IS COMING.
X ASKS ME IF SHE SHOULD DYE HER HAIR PINK AND MOVE TO ICELAND.
I ASK HER WHY ICELAND.
SHE SAYS "THE LANDSCAPE SEEMS AS DEVOID AND BARREN AS MY SOUL."
I THINK SHE MIGHT GIVE UP.
Subject: BREAKTHROUGH!!!!!!
Dear Gladys,
There are only a few hours left before the deadline for the Flash Fiction contest runs out.
I have been going about this all wrong.
My creative senses are very particular and need time to warm up before they can sit down and write a story. Sometimes it can take years before I feel like writing, but that is just because my creative senses are getting going, doing stretches, stoking the fires of the furnaces of my mind.
BUT THERE'S NOTHING LIKE THE THREAT OF DANGER TO GET MY CREATIVE JUICES FLOWING!!!! I do my best creative work under pressure.
My creative senseS are like a freight train. Or a herd of wildebeest. I shall spend the next few hours PRETENDING like I'm not going to write anything. And then…WHEN THE WILDEBEEST LEAST EXPECT IT…I will pounce on them and send the herd stampeding down the page!!!!!!
GET READY FOR SOME WILD WRITING!!!!!!!!
xox,
X
FRIDAY, FEB 3 9:42 PM
REREADING RESEARCH PAPER FOR ANY LAST MINUTE ERRORS.
I NEVER WANT TO SEE ANOTHER RESEARCH PAPER AS LONG AS I LIVE—WHICH IS FOREVER.
X IS BACK IN KITCHEN WORKING ON MORE CELERY SNAPPING FOOTAGE.
FRIDAY, FEB 3 10:03 PM
CAN'T TAKE IT.
HAVE TO SUBMIT PAPER NOW OR WILL SCREAM.
X HAS DECIDED TO SPOT CLEAN THE ATTIC.
FRIDAY, FEB 3 10:08 PM
OH NO!
FOUND TYPOS!
UNSUBMIT UNSUBMIT UNSUBMIT!
FRIDAY, FEB 3 10:47 PM
TYPOS FIXED.
AM GOING TO PRACTICE DRUMS SINCE HOUSE IS STILL AWAKE.
FRIDAY, FEB 3 11:43 PM
I THINK X IS WRITING.
HER FACE IS THREE INCHES FROM SCREEN.
FINGERS ARE FLYING.
ASK HER IF SHE'S WRITING.
SHE SHUSHES ME WITHOUT TAKING EYES OFF SCREEN.
Subject: SUBMITTED!!!!!!
Dear Gladys,
I DID IT!!!!! In the end, I decided to only submit one story so that I don't overwhlem the contest with my brilliance. Now I just sit back and wait for you to write my blog.
And Tryxy got his paper in. I made sure to give him extra support.
This flash fiction has reminded me just how easy writing is. I'm going to whip up a few of these and submit them to all the places. I knew I was a short story writer at heart!!!!!
Pages next week!!!!
xox,
X
BOTH OF US
GOT OUR
WRITING IN.
THE LEOPARD
BE PRAISED.