Fans locked in winter's glacial grip feel their next pool party is lightyears away, but before you know it the season will turn and it'll be time to order these accessories from Big Mouth.
Take a commanding view of the diving board while ensconced in the Star Trek Captain's Chair Pool Float.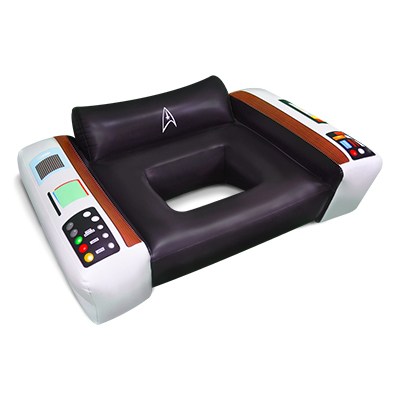 Meantime, keep your decision-making juice handy in the Captain Kirk Drink Kooler and the Spock Drink Kooler!
[Thanks to James H. Burns for the story.]