By James Bacon. Journey Planet has just published four issues in quick succession. Covering a wide variety of subjects and with co-editors James Bacon and Chris Garcia the consistent constant, there have literally been 3 fanzines a day made available this week.
Journey Planet issue 41 presented Tony Roche's legendary fanzine Heroes Unlimited #8, edited with Tony, Pádraig Ó Méalóid and Merlin Roche. Issue 42 – Infinite Diversity in Infinite Combinations looks at Diversity within Star Trek fandom with co-editor and Taff Candidate Sarah Gulde. Issue 43 was about Silicon Valley co-edited with Chuck Serface and Issue 44, a Half Pint of Flann, a primer of Flann O'Brien was co-edited by Michael Carroll and Pádraig Ó Méalóid.
Suddenly four issues of Journey Planet have converged for publication, but they did not come about or start anywhere near the same time.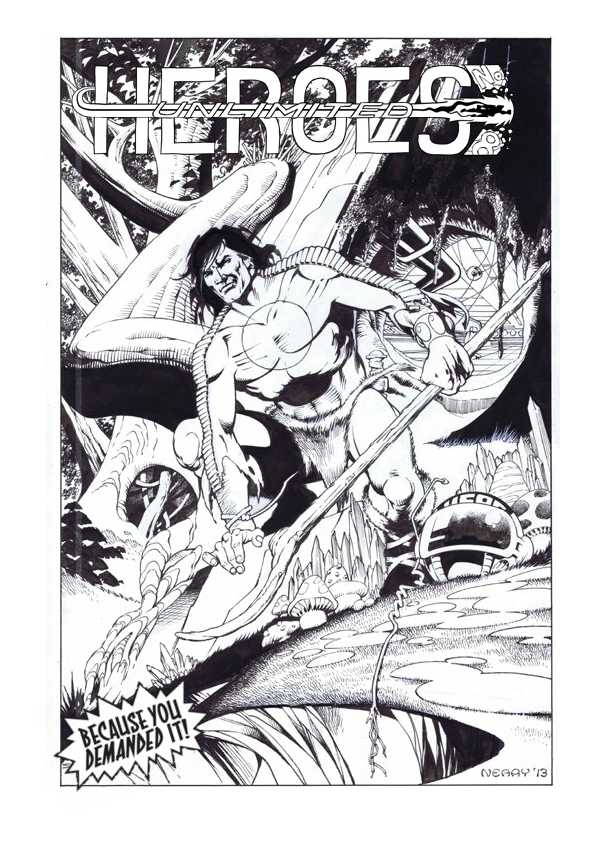 Journey Planet issue 41 presented Tony Roche's legendary fanzine Heroes Unlimited #8, the Journey Planet edition repackaged and added considerably to the edition published in print in September. Bonus additional content, driven by those who had read and enjoyed the hard copy with letters of comment, and also a reflection on the loss of Stan Lee, amongst other new additions were added in. It is hard to know the genesis of this issue, and it would not be unfair to say, possibly 49 years ago when issue 7 of Heroes Unlimited was published, there was an expectation that issue 8 would appear, but in modern times, it was in February 2017, that Pádraig suggested that the time was now ripe for Heroes Unlimited #8 to Tony and so, it began and twenty-two months later, an issue arrived. It was a glorious experience, and involved a visit to Northampton, and meeting fanzine reader Alan Moore.
I had expected that we might get the Silicon Valley issue done some time before Worldcon 76. That would have made sense, I thought, but all three editors had commitments to Worldcon 76, albeit my own were tangential and all related to Dublin 2019, Chris was an MC for the Masquerade and Chuck…. Well Chuck had a really quite serious and responsible job at Worldcon 76, as Division Head for member services. I thought it would be so nice to share my favourite Bay Area places with fans before they arrive, and had written notes as early as June. It was well after Worldcon that this issue really took shape, although work had already been started, and I was on my way to San Jose in November when I finished my own long contribution and we saw the issue come together.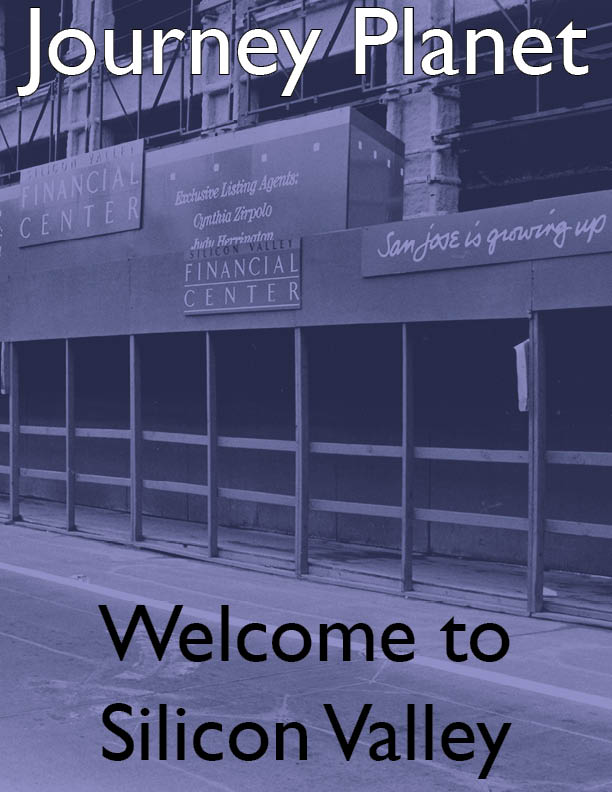 I got chatting to Sarah Gulde after Worldcon, definitely in September and thought a Star Trek issue would be a nice idea, Sarah then steered this in a direction that really pleased both myself and Chris and suddenly we also had the title 'Infinite Diversity in Infinite Combinations' and some excellent contributions coming in. Michael Carroll expressed some interest when he was engaged about our Instant Fanzine section and provided an amazing image for the and then Front Cover.
Interestingly, I had written another article on "The High Ground." Despite bashing out 2,000 words on this episode that was banned by the BBC in the UK and RTE in Ireland, and researching it with local fans, both Sarah and Chris felt the article did not fit in with the overall theme of the issue. This is why co-editors are important, I did not need to argue, or discuss it, if they both felt that way, they are probably right, and it can be hard to objectively reflect immediately when one is so close to an item, so you trust your co-editors. This will actually work out well. We have heard by a back channel that someone connected with "The High Ground" was pleased with the issue, which is terribly exciting, and so, maybe it would be better to ask them first about for the article, while another co-editor who contributed shared their passion for Trek, so at some future stage, we may have a better article in another Trek issue, so Chris and Sarah was very right.
One of the real joys about Journey Planet is that myself and Chris, are very open to ideas and concepts, and areas of discussion. We cannot always find the energy and enthusiasm we need, to bring an issue to fruition, which is why having co-editors is so vital. The complexity of the workload, and reach of editors and skills they bring vary per issue, is flexible, has to be. Sometimes ideas do not excite, or fail to capture the imagination significantly, but can be returned to, other times, work on an issue goes into hiatus, for any of many reasons. Right now, we have a variety of potential issues in a wide variance of statuses, and know that we can come back to them when matters are right. Everyone involved works very hard and it is a pleasure to see what other voices and opinions can bring to the zine, and this perhaps has something to do with why the fanzines are such fun.
Flexibility is everything though, for instance in our Flann issue, Michael Carroll was lead on layout. That is because this issue had a stumbling block. I had forgotten to tell everyone how much of this issue I had worked on in my head. Indeed, I produced the idea of the issue, more broadly, on Friday the 21st of December. That would be nine days ago.
The Christmas period is always a good time for me to get writing done, and I find that not only work, but Dublin 2019 matters slow sufficiently, that various things that require thinking time can occur, an annual reflection and check-in on how things are with Dublin 2019, and writing for fanzines is the pastime things that I can get to, as well as sending out post, looking for books, asking for input or instant fanzine contributions and enjoy reading submissions so on. It can be really very productive.
Of course, I should have said to Chris, at least, that a Flann Primer was in my head. You see, there is a lot of celebration occurring next year, At Swim Two Birds is 80 years published, Palimpsests: The fifth International Flann O'Brien Conference at University College Dublin on the 16–19 July and Dublin 2019 is occurring a month later. I would hope that we could garner some interest in the subject of Flann and his writings, and elicit some future contributions for a future far off issue, and so a 'Primer' to get people interested was the notion that had concocted in my brain.
It was over breakfast in Cafe Journal in Monkstown, on the south side of Dublin with Tony and Pádraig, and while Tony is a fan, he is more of a Beckett man, if truth be told, that the Flann issue came up.
Over a fabulous feast of Irish delicacies, surrounded by books, I voiced the idea of the issue, and so it came to be. Chris of course, was appalled. His own workload schedule was filled, and layout was beyond him, but I was not going to not see this fail and once more into the breach, Michael Carroll stepped up, and indeed now nine days later there is an issue done. Incredible.
It was truly wonderful. While in Ireland I spent time reading and researching. Fortunately, my late father had a supply of decent books on the Railways in Ireland so I was able to reach for the Boocock.
(Colin Boocock wrote the Locomotive Compendium Ireland, DMU Compendium, Irish railways 40 years of change and an Irish Railway Pictorial, amongst dozens of others). Johan Anglemark, Val Nolan and Jack Fennel turned up trumps and Pádraig who is a scholar in Flann, had many an item on file and Michael produced a first rate cover to wrap it all up.
And so four issues are now up on the weebly and shortly I hope will be on Bill Burns efanzines.com and I will pivot my focus back to matters relating to Dublin 2019.
I hope you all enjoy them.