Voting has begun in the final round of the Goodreads Choice Awards: The Best Books 2017 and will continue through November 27.
Here is what Goodreads voters picked to advance to the finals.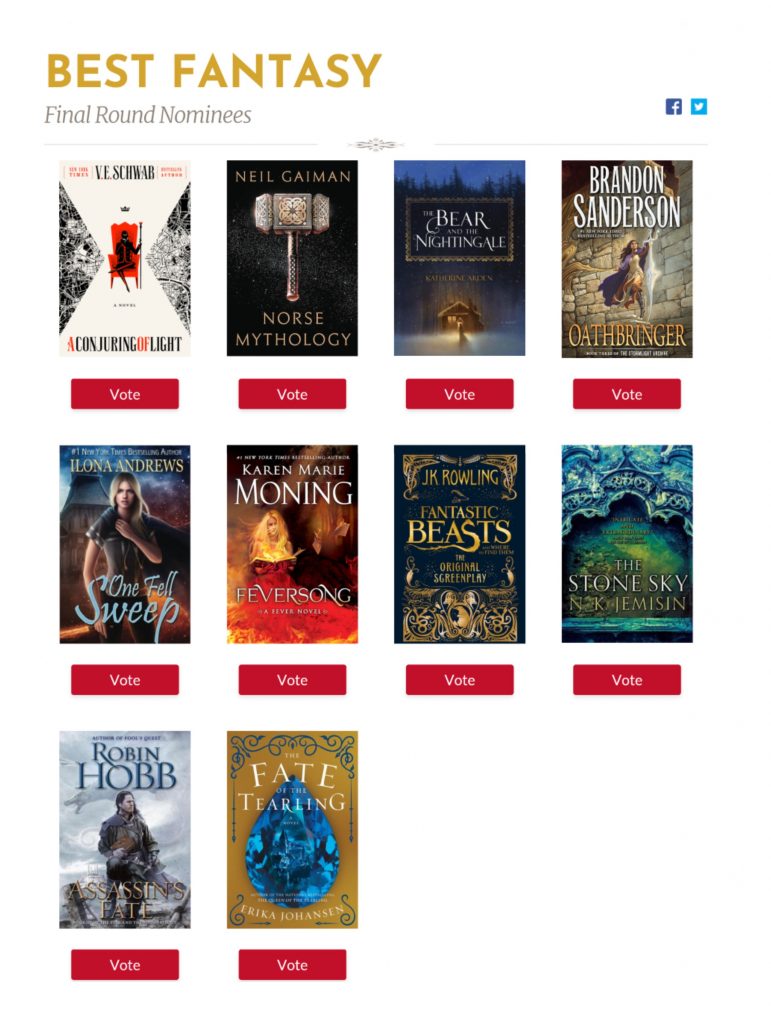 Final Round: Nov 14 – 27
The field narrows to the top 10 books in each category, and members have one last chance to vote!
Winners announced: December 5
Here are links to all the categories:
[Thanks to Mark Hepworth for the story.]