Voting has begun in the first round of the Goodreads Choice Awards: The Best Books 2017 and will continue through November 5.
Here is what Goodreads recommended in the categories of genre interest. In the opening round, write-ins are also allowed.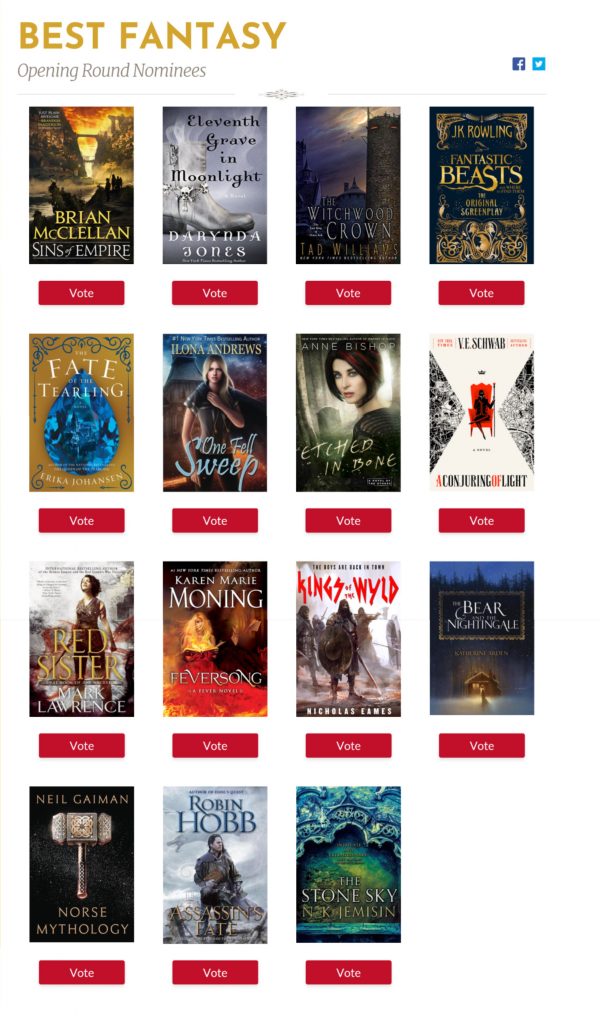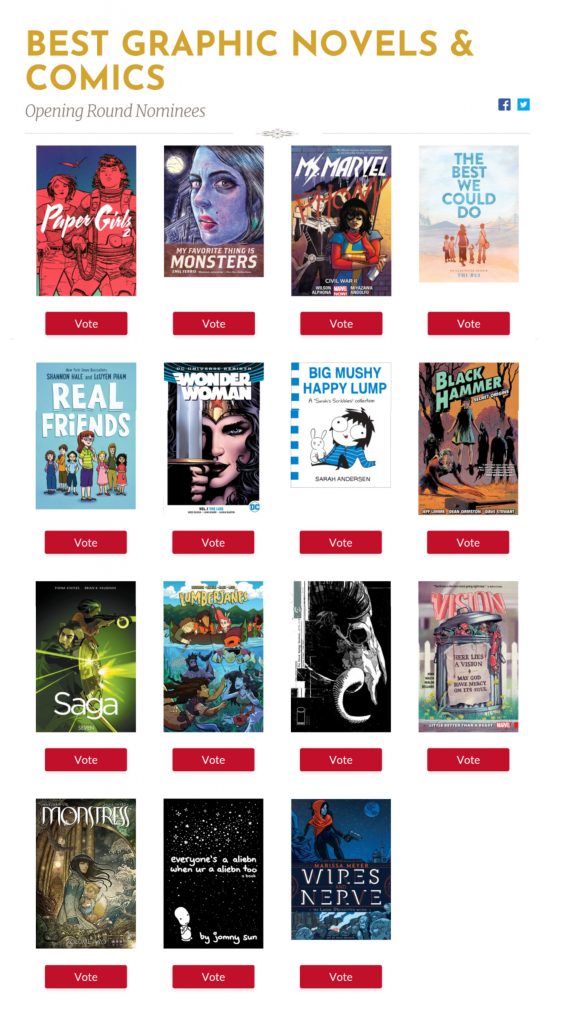 VOTING SCHEDULE
Opening Round: Oct 31 – Nov 05
Voting opens to 15 official nominees, and write-in votes can be placed for any eligible book (see eligibility below).
Semifinal Round: Nov 07 – 12
The top five write-in votes in each of the categories become official nominees. Additional write-ins no longer accepted.
Final Round: Nov 14 – 27
The field narrows to the top 10 books in each category, and members have one last chance to vote!
Winners announced: December 5
Here are links to all the categories:
[Thanks to Mark Hepworth for the story.]