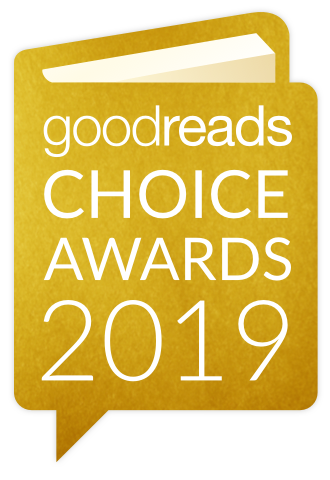 Open voting has started in the semifinal round of the Goodreads Choice Awards 2019 and will continue until November 17. There are 20 categories overall.
Five popular write-ins have been added to the 15 books listed in the opening round. Here are the titles readers lifted onto the ballot in the primary categories of genre interest – Best Fantasy, Best Science Fiction, and Best Horror.
BEST FANTASY
Darkdawn (The Nevernight Chronicle, #3) by Jay Kristoff
A Little Hatred by Joe Abercrombie
The Burning White by Brent Weeks
Age of Legend (The Legends of the First Empire, #4) by Michael J. Sullivan
Holy Sister (Book of the Ancestor, #3) by Mark Lawrence
BEST SCIENCE FICTION
The Light Brigade by Kameron Hurley
Children of Ruin (Children of Time, #2) by Adrian Tchaikovsky
Wanderers by Chuck Wendig
Here and Now and Then by Mike Chen
Thrawn: Treason (Star Wars: Thrawn, #3) by Timothy Zahn
BEST HORROR
The Luminous Dead by Caitlin Starling
Bunny by Mona Awad
The Need by Helen Phillips
Petra's Ghost by C.S. O'Cinneide
The Monster of Elendhaven by Jennifer Giesbrecht
There also are some genre works in the Best Graphic Novels and Comics, Best Young Adult Fiction, Best Young Adult Fantasy & Science Fiction, Best Middle Grade & Children's categories.
Note: Margaret Atwood's The Testaments has been placed in the Fiction category.
[Thanks to JJ for the screencaps.]