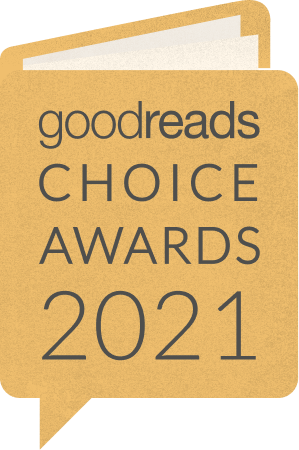 Voting has begun in the first round of the Goodreads Choice Awards: The Best Books 2021 and will continue through November 28.
There are 17 categories overall, down from 20 last year. They have dropped Historical Fiction, Science & Technology, and Food & Cookbooks as separate categories.
There also are some genre works in the Best Middle Grade & Children's categories.
The 2021 Goodreads Choice Awards have two rounds of voting open to all registered Goodreads members. This year there are no write-ins allowed – according to Goodreads "Only a tiny fraction of the overall votes were write-in votes so we are retiring this option in 2021. All nominees will be based on what Goodreads readers have added, rated, and reviewed this year." With the retirement of the write-in option, they will only require two rounds of voting, the opening round, and the finals beginning November 30. The winners will be announced December 9.
Here is what made Goodreads' list of 2021 nominees recommended in the primary categories of genre interest – Best Fantasy, Best Science Fiction, Best Horror, Best Young Adult Fantasy & Science Fiction, and Best Graphic Novels and Comics.
(Click for larger image.)