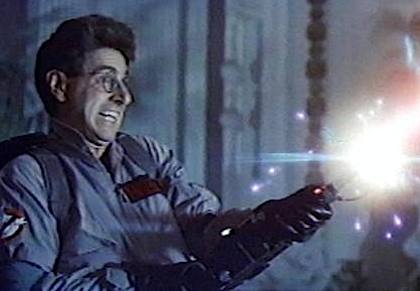 Harold Ramis, screenwriter and director, died February 24 from complications of autoimmune inflammatory vasculitis. He was 69.
Ramis wrote four of the American Film Institute's 100 Funniest Movies: Ghostbusters (1984) at #28, Groundhog Day (1993) at #34, Animal House (1978) at #36 and Caddyshack (1980) at #71.
He acted in 19 movies, his best known role being that of Dr. Egon Spengler in Ghostbusters and its sequel. He also directed 11 feature films.
Several of his most memorable projects featured actor Bill Murray. However Ramis said in an interview that his working relationship with actor Bill Murray ended while they were filming Groundhog Day, which Ramis wrote and directed. They had differing views on what the film should be about — Murray wanted it to be more philosophical, Ramis wanted it to be a comedy.