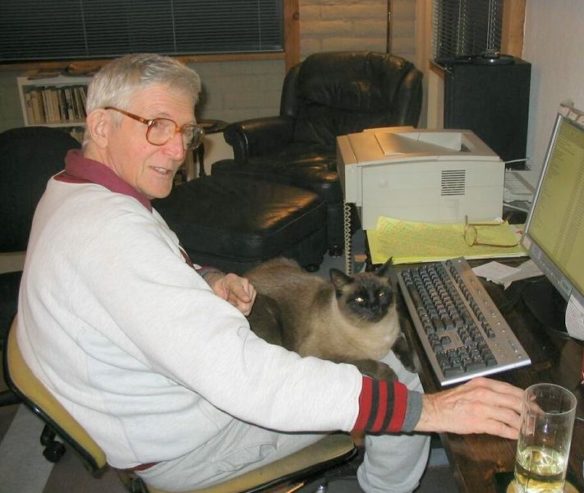 On November 19, Hayford Peirce (1942-2020) was found at his home in Tuscon, Arizona in critical condition with a self-inflicted gunshot wound; his wife, Wanda Zhang Peirce, was also found dead at the scene. Perice was hospitalized, and subsequently died.
KOLD reports the discovery was made when Pima County (AZ) sheriff's deputies were called to the home for a welfare check.
Zhang Peirce was the previous owner and chef of a Chinese cuisine restaurant that closed in 2015. Her cause of death has not yet been officially confirmed. However, the Pima County Sheriff's Department said there are no outstanding suspects.
Hayford Peirce's first fiction sale was to Analog in 1974. His work also appeared in Galaxy and Omni, and he wrote mystery shorts for Alfred Hitchcock's Mystery Magazine and Ellery Queen's Mystery Magazine.
The first of his several novels was Napoleon Disentimed (1987), a parallel-universe and time-travel story. His short stories fill five collections, including three devoted to his magazine series protagonists — Chap Foey Rider, Capitalist to the Stars (2000), Jonathan White, Stockbroker in Orbit (2001), and Sam Fearon: Time Scanner (2001). ("Chap Foey Rider" is an anagram of the author's name.)
Peirce lived in Tahiti for many years, then moved to San Francisco before moving to Tucson.
[Thanks to Steven H Silver and James Davis Nicoll for the story.]