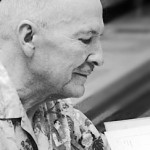 Robert Heinlein is one of four people being added to the Hall of Famous Missourians this year. He and osteopath Andrew Taylor Still were chosen by an online vote, and the others were selected the Missouri Speaker of the House — women's voting rights advocate Virginia Minor and former Congressman Mel Hancock.
Still and Hancock have already been inducted. I queried the Speaker's staff when Heinlein will go in. They plan to do it during the House's September Veto session — unless the funds are not raised by then.
Missouri's rule is that the bust must be paid for by the public (not the state). The following money is needed: Bust – $9,500; Base – $2,000; Plaque – $250.
I have asked the Speaker's staff how the public can make donations and will post any response here. I also have copied all the information I have to the President of the Heinlein Society, in case they are able to lend a hand with fundraising and identifying people to invite to the ceremony.