The Horror Writers Association announced the winners of three service awards on March 31. Ordinarily these awards would have been presented at the annual Stokercon, but this year's event in the UK has been cancelled due to the coronavirus outbreak.
RICHARD LAYMON PRESIDENT'S AWARD. The Richard Laymon President's Award is named in honor of Richard Laymon, who died in 2001 while serving as the HWA's President. As the name implies, it is given by the HWA's sitting President. The award is presented to a volunteer who has served HWA in an especially exemplary manner and has shown extraordinary dedication to the organization.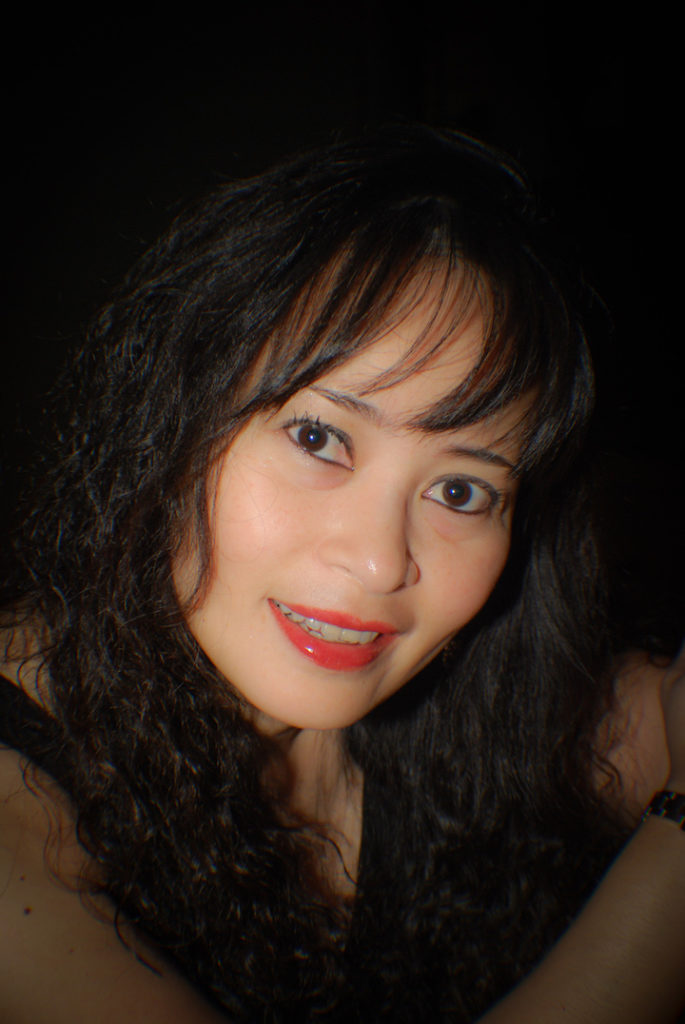 The 2019 Richard Laymon President's Award winner is Rena Mason.
Rena Mason is an American author of horror fiction and a three-time winner of the Bram Stoker Award . Her literary debut, The Evolutionist, won the Bram Stoker Award for Best First Novel in 2013, while her novella East End Girls was nominated for the Bram Stoker Award for Best Long Fiction. She has also been awarded HWA's Silver Hammer Award.
SILVER HAMMER AWARD. The HWA presents the Silver Hammer Award in recognition of extraordinary volunteerism by a member who dedicates valuable time and effort to the organization. The award is determined by HWA's Board of Trustees.
HWA's Board of Trustees has voted the 2019 Silver Hammer Award to Leslie S. Klinger.
Leslie S. Klinger is the New York Times-best-selling editor of the Edgar®-winning New Annotated Sherlock Holmes and the critically-acclaimed New Annotated Dracula and New Annotated Frankenstein, as well as numerous other books and articles on Sherlock Holmes, Dracula, horror, vampires, and the Victorian age. He also edited or co-edited eight anthologies of mysteries, horror, and vampire fiction. His books include the Bram Stoker Award®-nominated four-volume The Annotated Sandman with Neil Gaiman (Vertigo) and The New Annotated H. P. Lovecraft, as well as the highly-regarded Watchmen: The Annotated Edition. Klinger currently serves as Treasurer of the Horror Writers Association.
MENTOR OF THE YEAR AWARD. Lee Murray is HWA's Mentor of the Year Award recipient for 2019. HWA presents the award "in recognition of a member who distinguishes herself in helping mentees, while serving in the HWA's Mentor Program."
Lee Murray is a multi-award-winning writer and editor of science fiction, fantasy, and horror (Sir Julius Vogel, Australian Shadows) and a two-time Bram Stoker Award® nominee. Her works include the Taine McKenna military thrillers, and supernatural crime-noir series The Path of Ra, co-written with Dan Rabarts, as well as several books for children. She is proud to have edited thirteen speculative works, including award-winning titles Baby Teeth: Bite Sized Tales of Terror and At the Edge (with Dan Rabarts), Te K?rero Ahi K? (with Grace Bridges and Aaron Compton) and Hellhole: An Anthology of Subterranean Terror. She is the co-founder of Young New Zealand Writers, an organisation providing development and publishing opportunities for New Zealand school students, and co-founder of the Wright-Murray Residency for Speculative Fiction Writers. In February 2020, Lee was made an Honorary Literary Fellow in the New Zealand Society of Authors Waitangi Day Honours. Lee lives over the hill from Hobbiton in New Zealand's sunny Bay of Plenty where she dreams up stories from her office overlooking a cow paddock. Read more at www.leemurray.info. She tweets @leemurraywriter
Upon being informed of the award, Lee commented:
"I'm so grateful for this unexpected honour from my friends at the Horror Writers Association. To be included on a list with previous Mentor of the Year winners such as Tim Waggoner, Linda Addison, and Greg Faherty, people I admire and adore, well, as the kids say, 'I can't even!' Special thanks must go to my own writing mentors—Jenny Argante, Graeme Lay, Jonathan Maberry, my dad—folk whose quiet belief in me has been both uplifting and humbling. But the truth is, I've never escaped a mentorship without learning something, so I'm thankful for the wonderful lessons my HWA colleagues have offered me, for giving me a sneak-peek into their writing processes and the deliciously dark stories they're conjuring in the twisted shadows of their minds. Mostly, I'm grateful for their fellowship and the lifelong friendships forged through our mentoring partnerships. Because, ultimately, we all get by with a little help from our friends."